Xinhai Combination Steel Structure, Help You To Build High-efficiency Processing Plant!
2021-06-15 XinHai Views (786)
If you want to know more information, like quotation, products, solutions, etc., please contact us online.
The traditional processing plant uses concrete for construction. In Africa and other dual underdeveloped areas, there are many problems that limit the concrete structure application such as the high price of local concrete, lack of water, high labor cost, etc. To solve these mine construction problems, Xinhai innovatively used a combination steel structure in processing plant construction. With the advantages of short construction, less civil work, low cost, high flexibility, and mobility, the combination steel structure becomes the better answer for the construction of overseas processing plants.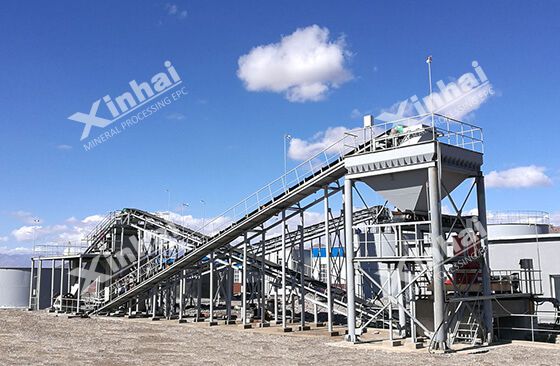 According to different scales of the processing plant, Xinhai made different plans of combination steel structure processing plant, including ore storage bin, water pool, platform, equipment support, chute, and other assemblies. Depending on the requirement of clients, Xinhai optimizes combination steel structures from design, machining, to installation, and made responsible technological innovations.
Use the table of contents below to navigate through the guide:
01

Innovative combination steel structure design

Traditional 2D steel structure design requires designing, manufacturing, and installing stuff with certain spatial imagination, and also depends on manual inspection. During the installation of steel assemblies, it is hard to avoid lack, omission, and bump phenomena. In severe cases, it may also cause the rework of the project.

Xinhai innovatively used BIM 3D design technology in the design of steel structures. Through the renderings, the steel structure design is presented in three dimensions. In the design environment, every detail can be observed according to the requirements with intuitive, accurate, and detailed results. It can directly guide the later purchasing, manufacturing, and installation.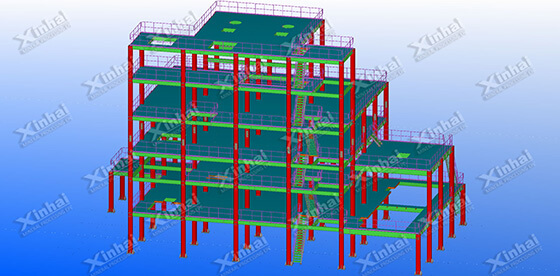 Taking purchasing as an example. During the design, the required raw materials can be counted accurately. It can realize "purchase according to the requirements, quantity can be control". The raw material procurement plan can be put forward at the initial stage of modeling. The material procurement period and the construction drawing design period are partially overlapped, which can shorten the overall construction period and avoid the situation of drawings waiting for material or materials waiting for drawings.
02

Standard modular steel structure assemble manufacturing

The steel varieties, assemble varieties, and element size are different in traditional steel structure assemble manufacturing, which causes the particularity of each project. The individual quality is hard to maintain at a stable level.

In order to adapt to market demand, Xinhai Mining developed standard steel structural parts in 2020, which not only helps stabilize and improve the quality of steel structural parts but also promotes technological development. At present, Xinhai Mining has achieved outstanding results in standard modular steel structures such as various types of desorption electrolytic steel platforms, thickener steel legs, and flotation cell operating platforms.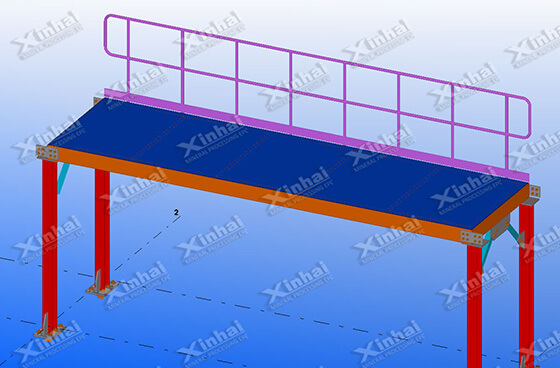 Taking the standard platform of flotation machine as an example, under the premise of being practical, safe and economical, Xinhai Mining Equipment adopts an innovative overall modular model, which can adapt to different numbers of flotation machine configurations with different lengths, and there are multiple platform module schemes. It can be selected to meet the needs of a variety of factory configuration.
03

Combination steel structure conveyance and installation

After manufacturing, different scales of steel structure can be installed in the workshop for overall packing or partial split packing. Through the BIM 3D design, the steel structure assembly can satisify the various requirement of usage and conveyance. It guarantees the assemblies arriving in good condition.
At the plant project site, the modular can be bolted together according to the number of 3D designs, which reduces the difficulty of site construction to a large degree and shortens the construction period. It increased the overall efficiency.
During the epidemic, It is hard for the installation and commission team to go abroad, which delays the whole schedule. With the 3D blueprint and standard modular steel structure assemblies, Xinhai can provide remote guidance for installation. Prevent the project schedule from being disturbed by the epidemic and ensure that the project is completed on schedule.
At present, the innovative combination steel structure applies in many processing plants undertaken by Xinhai Mining, bringing its superiority into full play.
Guinea 15000tpd gold processing project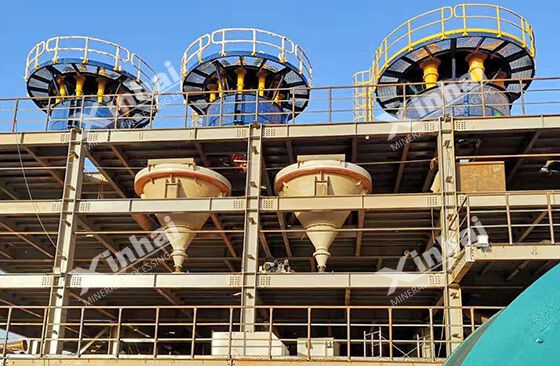 Mongolia 5500tpd gold processing project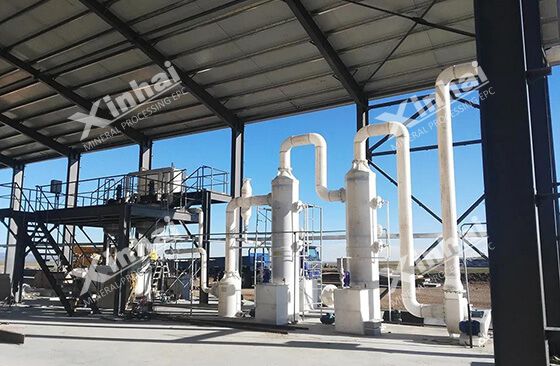 Mongolia 3500tpd iron processing project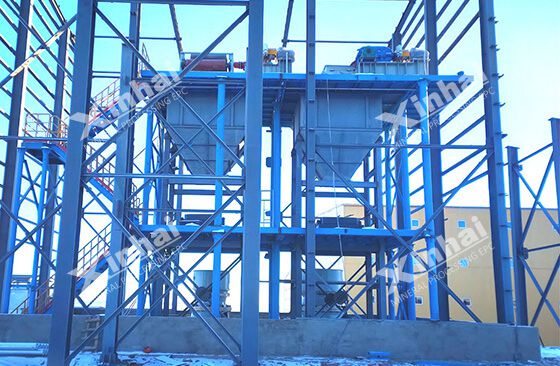 Laos 2000tpd gold processing project
Uganda multi-metal processing project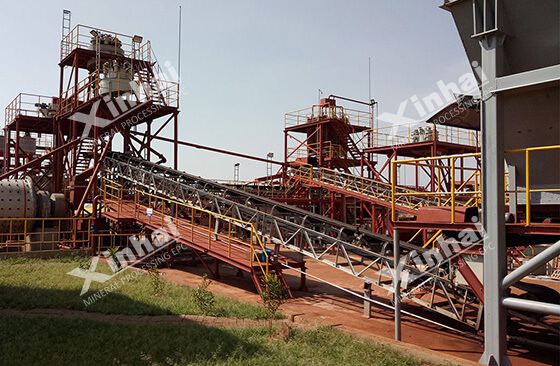 Indonesia 700tpd gold leaching project
Zimbabwe 700tpd gold processing project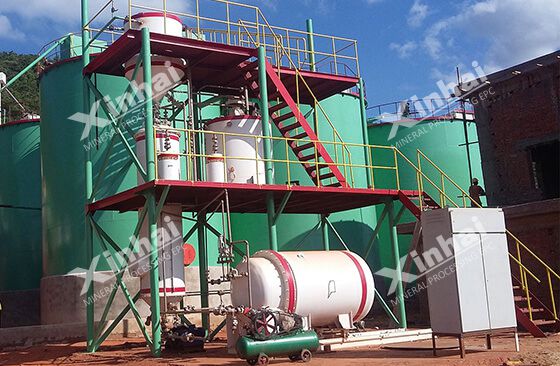 Morocco 500tpd silver processing project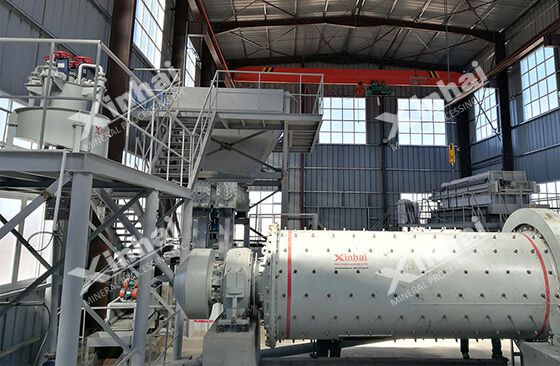 In the future, Xinhai will promote the application of combination steel structures in the processing plants. Extending on the street of service, Using innovative technology and methods to provide modern, energy-saving, and high-efficiency mine project construction and operation solution.