Tin Ore Beneficiation Process and Equipment
2023-03-29 XinHai Views (221)
If you want to know more information, like quotation, products, solutions, etc., please contact us online.
At present, more than 75% of the world's metal tin resources are derived from tin stone. Tin stone ore density is high, its beneficiation process is mainly heavy separation, and then with flotation, magnetic separation, electrostatic separation, roasting, volatilization and leaching and other auxiliary processes. Due to the different ore properties of different deposits, their mineral composition, crystalline form and embedding characteristics are also different, which also determines that the mineral processing flow and mineral processing equipment are not the same. The tin ore beneficiation process method and ore dressing equipment will be described below.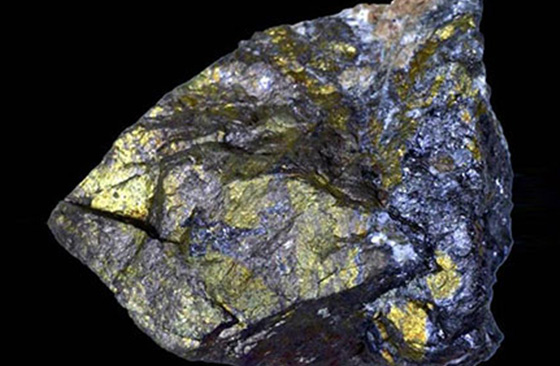 Use the table of contents below to navigate through the guide:
01

Tin ore gravity separation process

The density of tin stone is high. Density difference between tin ore and gauge minerals is huge. Therefore, the gravity separation process is used for recycling the tin ore concentrates. This method has the advantages of low-cost and non-pollution. The gravity separation method is applicable for tin ore with coarse grains. During the pre-selection process, concentrators will apply the heavy medium beneficiaiton process. Because the tin ore is brittle, it is easy to over-crushed during the grinding process. When coarse-grain tin ores mix with fine-grain ones, the resources of fine-grain tin ore usually is to be lost. To solve this problem, selective or staged grinding processes should be applied. Classification and desliming are also important parts of tin ore beneficiation process. It should be control the entered particles size to avoid the mineral mud affecting the beneficiation effect.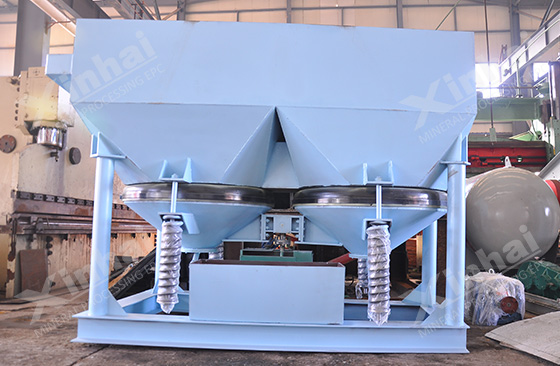 02

Tin ore gravity separation equipment

The tin ore gravity separation equipment includes shaking table and jig. At the pre-selection process, it need to use the ball mill and classifier.

Tin ore shaking table: it is used for processing tin ore with fine grains. For tin ore which has a low monomer dissociation degree, you can use the simple shaking table for gravity separation. However, it is difficult to obtain an ideal grade and recovery rate. At this time, multi-stage grinding process and gravity separation should be applied for improving the recovery rate.
Tin ore jig machine: it should be used for processing coarse-grain tin ore. For tin ore, under the specific gravity difference of 1.25, the lower particle size of the ore monomer can reach 0.04mm, which has a good effect in sand tin ore with high monomer dissociation degree.
Tin ore ball/rod mill machine: there are three types of grinding machines, grid type ball mill, overflow type ball and wet rod mill. Gird type ball mill is used in coarse grinding of tin ore beneficiation process. It is deployed in one-stage grinding process and combined with the spiral classifier to form a grinding and classifying process. Overflow type ball mill is used for fine grinding and deployed in two-stage grinding process. It usually combines with hydrocyclone to form grinding and classifying process. Rod mill is used for fine crushing and coarse grinding process.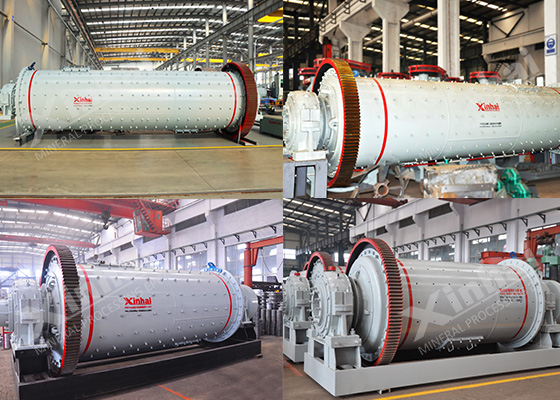 Tin ore classifier machine: the machines are hydrocyclone and spiral classifiers. The spiral classifier is applicable for coarse-grain classifying. The hydrocyclone is used for fine-particle classifying.
03

Tin ore flotation separation process

Flotation process is applicable for fine-grain tin ore beneficiation. Because the tin ore is a kind of brittle mineral, the dissociation and own cracks can lead to over crushing and mudification during grinding process. This problem can be solved by pre-treatment or selecting efficient flotation reagents and equipment. In addition, the flotation process happens in liquid. Some ions in liquid will have a big influence on collectors, especially some metal cation will make a huge difference in tin ore beneficiation process. Its characteristic and exist form on the surface of mineral will change. Thus, it should be payed attention to the ion influence on tin ore flotation.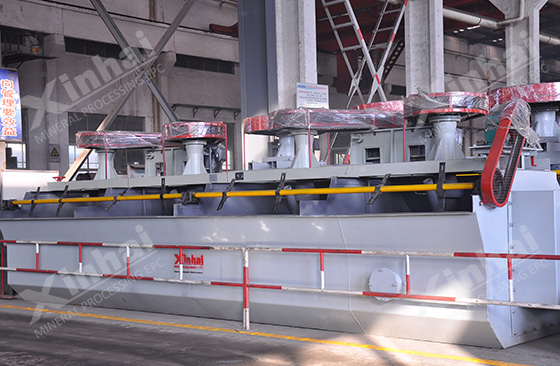 04

Tin ore flotation separation equipment

The equipment used in tin ore flotation separation is determined based on the ore property. The needed machines mainly includes tin ore pre-selection equipment, flotation machine and flotation reagents.

Tin ore pre-selection equipment: the common pre-treatment methods include slurry agitation, classifying by large-caliber hydrocyclone, desliming by minor-caliber hydrocyclone, reduce the lower limit of classified particles size and deslimed particles size. The equipment used in this process include agitation tank and hydrocyclone.

Tin ore flotation equipment: the flotation machines are divided into two types, they are mechanical agitation type flotation cell and air-inflation agitation flotation cell. Types of former are SF, JJF, BF, and types of latter are KYF, XCF,GF, CLF.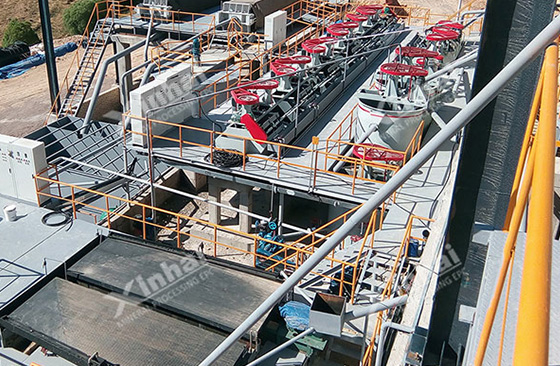 Tin ore flotation reagents: the reagents used in tin ore flotation process are collector and regulator. The collectors include fatty acids, alkyl hydroxamic acid, phosphonic acid, alkylsulfated succinate acid, splenic acid and so on. Regulators are divided into activators (sulfuric acid, copper sulfate, sodium sulfate, hydrochloric acid, soda), inhibitors (water glass, lime, sodium phosphate hexametamate) and pH regulators (salicylic hydroxamic acid, hydroxamic acid, P86, terpineol oil).
05

Tin ore magnetic separation process

There are some oxided iron minerals, tungsten mineral and other symbiotic minerals in tin ores. These minerals can not be separated by gravity separation method or flotation separation method. Therefore, the magnetic separation process is used for removing the iron materials from tin ore. Then the tin concentrate can be selected by other processes. There are two methods for tin mineral magnetic separation, one is wet strong magnetic separation, the other is dry magnetic separation. Wet strong magnetic separation is used for iron removal operation before raw ore, secondary concentrate and concentrate enter the gravity dressing operation. Dry magnetic separation is used for the selection of tungsten ore in tin ore.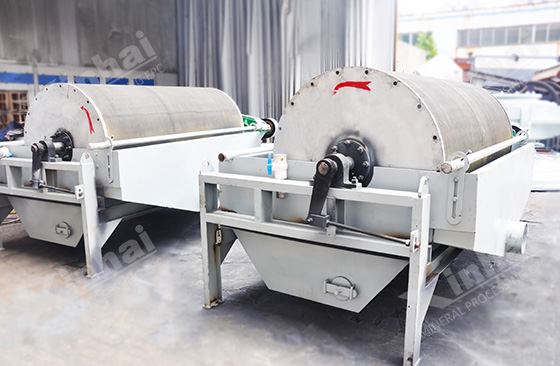 06

Tin ore magnetic separation equipment

The machines used in tin ore magnetic separation process are wet type strong magnetic separator and dry magnetic separator.

Tin ore wet magnetic separator: it has a large wrap angle magnetic system, which can increase the length of the sorting belt and the number of magnetic reversals, and realize the efficient separation of magnetic minerals and non (weak) magnetic minerals

Tin ore dry magnetic separator: tin and tungsten has high density, the dry magnetic separation machine can separate wolframite and scheelite from tin ore. Then apply electric selection method to separate tin stone and scheelite.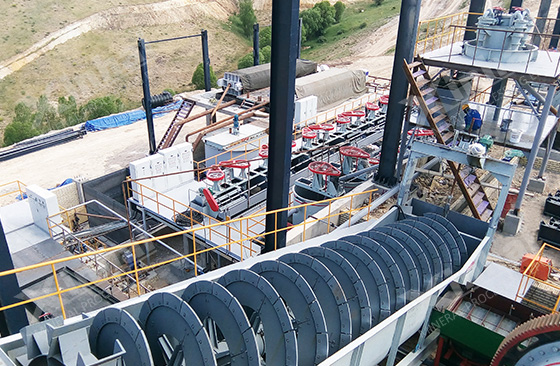 07

Tin ore combined beneficiation process

Because the tin ore mined in recent years tends to be poor, fine, miscellaneous and polymetallic coexistence, the single beneficiation technology can not be satisfied, so the combined beneficiation methods can show greater advantages. At present, the combined beneficiation technology is used in the combination of recomputation, flotation, magnetic separation and electroseparation. How to jointly select, according to the nature of tin ore. The ore-dressing equipment is the same as the above.
08

Tin ore chemical beneficiation process

With the continuous development of mining and beneficiation technology, most of tin ore veins have been mined. However, the utilization rate of mineral veins with complex components and low-grade is less. When processing these minerals, the chemical beneficiaiton method can be used. At present, common chemical methods for tin ore dressing are vulcanized roasting, chlorination roasting and roasting-leaching.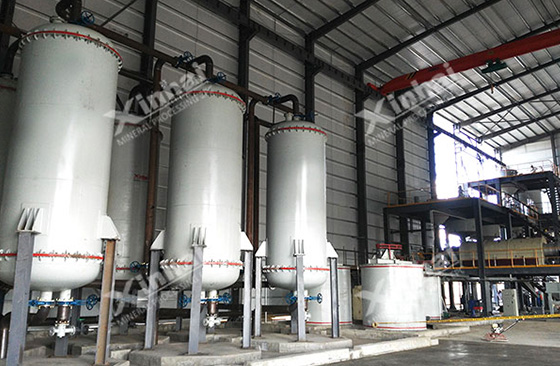 When iron in tin ore coexist closely with tin oxides, the chlorination roasting method can be applied. Mix the low-grade tin mineral with carbon powder and calcium oxide to form into particles. These particles are sent to roast, produced stannous chloride is converted into metallic tin after being absorbed by a special absorbent in the refractory tank. Different tin ore chemical beneficiation process can be selected according to grade and characteristic of mineral.
The above is common tin ore beneficiation processes and equipment used in process flow. In actual production, how to choose optimized tin ore beneficiation process and equipment depends on ore property. Therefore, Xinhai suggests perform mineral beneficiation test first, then design the suitable ore beneficiation process based on the result of test and whole set of tin ore processing equipment.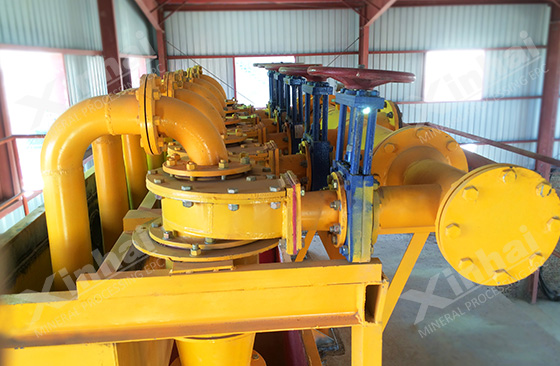 Xinhai Mining, the mining enterprise which provides the service of "Turn-key Solution for Mineral(EPC+M+O)", not only can carry out all kinds of tin ores beneficiation tests, but also customize suitable tin ore beneficiation process solution, concentrator plants construction scheme and complete set of tin ore beneficiation equipment based on the test results. In addition, Xinhai can provide the service of tin ore concentrator equipment installation and commission, project management ans operation according to customers' demands.