Xinhai Mining Attended at Iran CONMINE 2023
2023-11-08 XinHai Views (35)
If you want to know more information, like quotation, products, solutions, etc., please contact us online.
From November 4th to 7th, The 17th International Exhibition for Mines, Mining, Construction Machinery & Related Industries & Equipment (Iran CONMINE 2023) was successfully held in Tehran. The exhibition received official support from the local Ministry of Industry, Mining and Commerce. Xinhai Mining participated in the exhibition with "Turnkey Service for Mineral Processing Plant (EPC+M+O)", fully demonstrating Xinhai Mining one-stop, customized, intelligent mining overall project construction and operation solutions. Many guests come forward for consultation!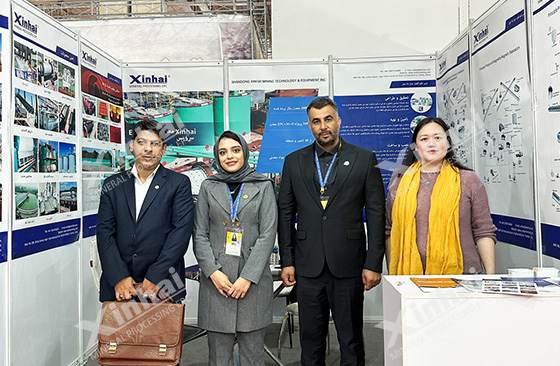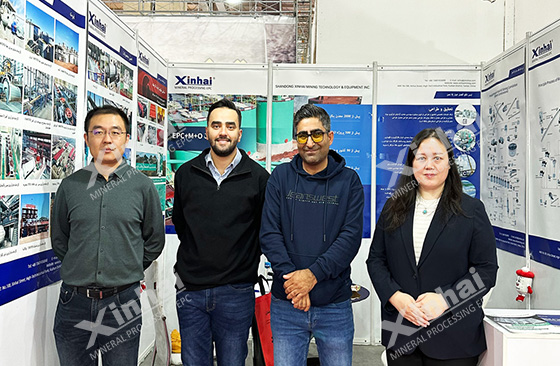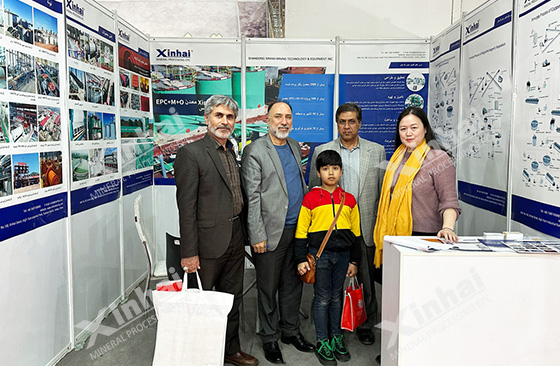 (site of Iran CONMINE 2023)
As a pioneer and keeper of EPC+M+O services, Xinhai Mining has 70+ ore mining and dressing technologies, project experience in more than 90 countries and regions around the world, has completed more than 500 EPC+M+O service engineering projects, and more than 2,000 mine design and research , equipment supply projects, assisting the construction of global smart green mines.
Use the table of contents below to navigate through the guide:
01

E-ENGINEERING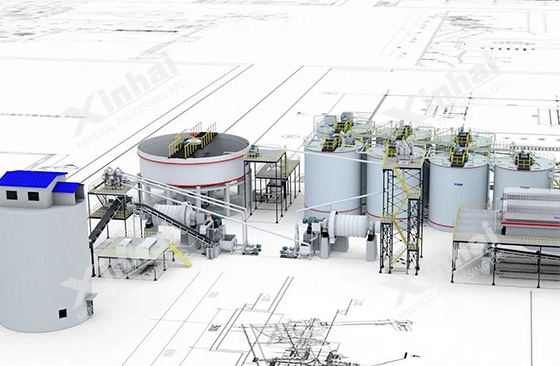 Xinhai Mining can provide professional research and design services such as mine engineering consultation, mineral processing test and mine design with innovative thinking. Mine design includes mining design, concentrator design and tailings pond design. In response to customer needs, we fully combine the properties of ores and provide innovative process and technology solutions to ensure that the value of each mine is fully exploited, improve the recovery rate of concentrates, and truly realize efficient and green development of mineral resources. Meanwhile, Xinhai Mining continues to promote the application of mine automation, intelligence and information technology in the mining field, using cutting-edge technologies such as advanced detection instruments, the Internet of Things, Big Data, 5G, and Digital Twin to provide customers with overall intelligent mine design to realize smart green mine construction.
02

P-PROCUREMENT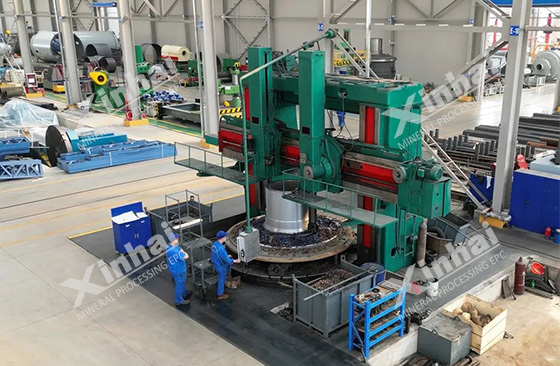 Xinhai Mining can provide customers with manufacturing and procurement of mining and mineral processing equipment, instrument automation equipment, mine materials, tools for installation and maintenance, test laboratory and chemical laboratory, production lines of modular building, steel structure workshop and modular steel structure mineral processing plant, eco-friendly gold leaching reagents, etc. Xinhai Mining has built a new intelligent high-end equipment production center. Using industrial interconnection and Internet of Things technologies build a technology-based factory to establish a benchmark production base in the mining machinery industry, and improve the level of equipment manufacturing. In addition, Xinhai Mining also has capabilities of complete equipment procurement, which can purchase equipment and materials needed for mine construction for customers, reduce procurement costs and improve procurement efficiency.
03

C-CONSTRUCTION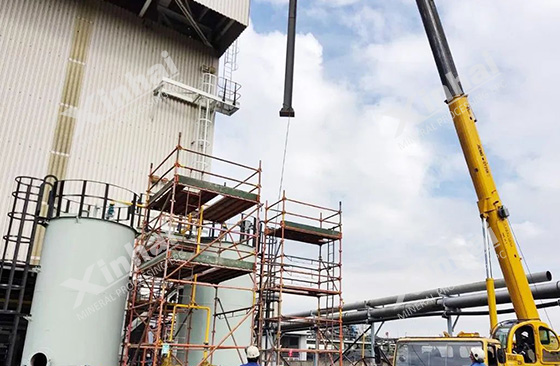 Xinhai Mining has the Class A qualification for general contracting of mining projects, can provide services of civil construction, plant construction, equipment installation and commissioning, and worker training for mining and mineral processing plants. Civil engineering includes mining engineering facilities, mineral processing workshops and other basic infrastructure construction.
04

M-MANAGEMENT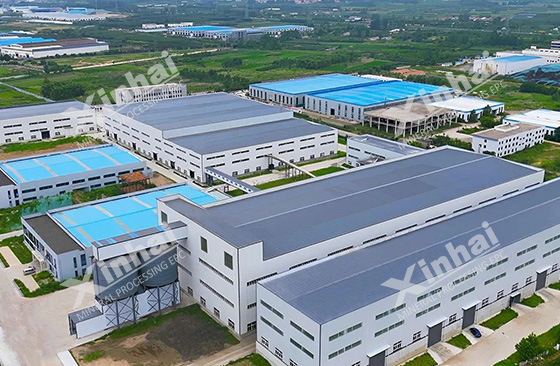 According to customer needs, Xinhai Mining can provide full-process intelligent management services for the entire EPC project implementation, including integrated services such as mining and dressing design management, equipment manufacturing and procurement management, civil engineering and installation engineering management, and project trial operation management.
05

O-OPERATION
According to customer needs, Xinhai Mining can provide comprehensive and intelligent operation and management services for mining and mineral processing plants. Builing unique and complete global mining service center according to regional needs to provide testing and technical consultation, spare parts and mining consumables, after-sales and project expansion services, etc.