Silica Sand Beneficiation and Extraction Technology
2023-09-07 XinHai Views (120)
If you want to know more information, like quotation, products, solutions, etc., please contact us online.
Silica sand, as a kind of common non-metallic minerals, is widely used in many fields, such as construction industry, glass manufacturing industry, ceramic industry and casting industry. The high purity or ultra-high purity quartz sand purified after mineral dressing can be applied in aerospace, laser and other high-tech utilization. With the increasing demand for high-tech silicon year by year, promoting the progress of silica sand dressing and extraction technology is an important way to improve the yield of refined and high purity quartz sand.
(Mineral Classifier)
Use the table of contents below to navigate through the guide:
01

Silica sand washing, classifying and desliming technology

The grade of silica in quartz sand decreases with the fineness of the ore size, including iron or aluminum. This situation is more evident in quartz sand containing a large number of clay minerals. Therefore, it is necessary to wash, classify and deslime the quartz sand before beneficiation. As a pretreatment method before ore extraction, its application is relatively common in the concentrator. This method is not effective for the location of thin film iron and adhesive impurity minerals present on the surface of silica sand.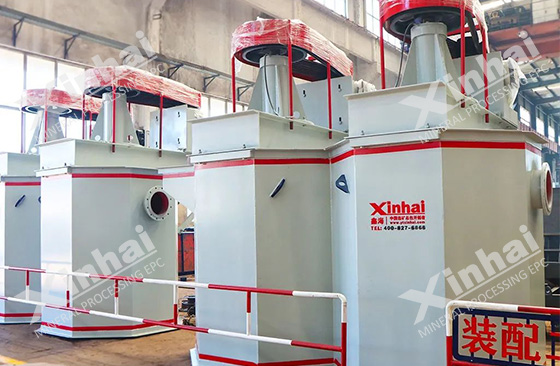 (Mineral scrubbing machine)
02

Silica sand scrubbing technology

When the ore is scrubbed, the film iron, bond and mud impurities on the quartz sand surface can be removed by virtue of the mechanical force and the grinding force between the sand particles. In addition, the mineral aggregate that has not completed the monomer dissociation can also be further broken. The use of classified operation after scrubbing can improve the purification effect of quartz sand. Scrub mainly adopts two methods: rod grinding scrub or mechanical scrub . The influence of mechanical scrubbing is mainly caused by the structural configuration, scrubbing time and concentration of the scrubbing machine. The concentration of ore scrubbing is more suitable between 50%-60%, and the scrubbing time should not be too long, otherwise it will increase the equipment energy consumption and equipment wear, and then increase the cost of mineral processing.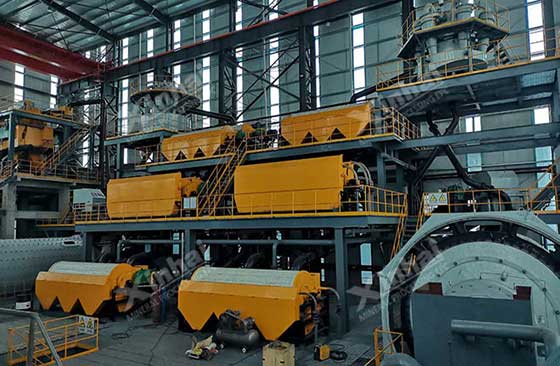 03

Silica sand magnetic separation technology

Magnetic separation technology is mainly to remove weak magnetic impurity minerals such as hematite, limonite and blackmicite in ore. The equipment applied to strong magnetic separator technology is mainly wet strong magnetic separator or high gradient magnetic separator. If the weak magnetic impurities such as limonite, hemite and biotite, the wet strong magnetic separator above 10000 Oster can be used. If strong magnetic minerals such as magnetite are removed, a weak magnetic separator or a medium magnetic separator will be used.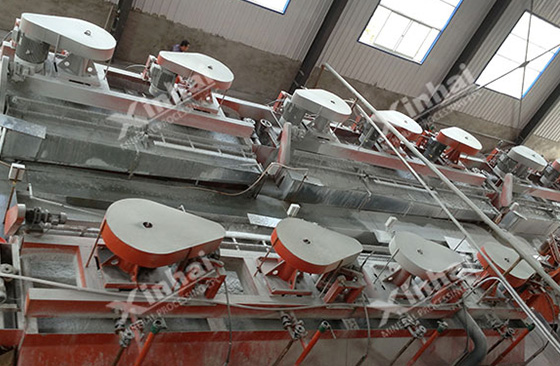 04

Silica sand flotation separation technology

When the flotation separation technology is used to remove the immersed iron in the ore particles and the minor iron in mica and amphibolite, sulfuric acid flotation, hydrofluoric acid flotation and anion flotation can be adopted. When using flotation method to remove alumina in feldspar, flotation method can also be used to separate feldspar from quartz and achieve the purpose of removing oxidation furnace. According to the different agents used in feldspar flotation, it can be divided into fluorine flotation and fluorine flotation.
05

Silica sand acid leaching technology

During acid immersion, silica sand is insoluble in acids other than hydrofluoric acid, but other impurity minerals can be dissolved by acid solution, using this feature to achieve the purification of quartz sand. Sulfuric, hydrochloric, nitric and hydrofluoric acids can be used in acid leaching techniques. Sulfate and its salts can be used as reducing agents. During the acid leaching, the process control should be carried out according to the requirements of the quality requirements of quartz products. In order to reduce the production costs, the acid concentration, temperature and dosage should be reduced appropriately to reduce the acid leaching time.
06

Silica sand microbial leaching technology

Microbial leaching technology is used to remove the surface of quartz sand particles on the surface of film iron or immersed iron, can be used in melanicin, Penicillium, Pseudomonas, polymyxin, etc. Among them, nthromycin has good effect on removing iron impurities and can obtain high grade concentrate.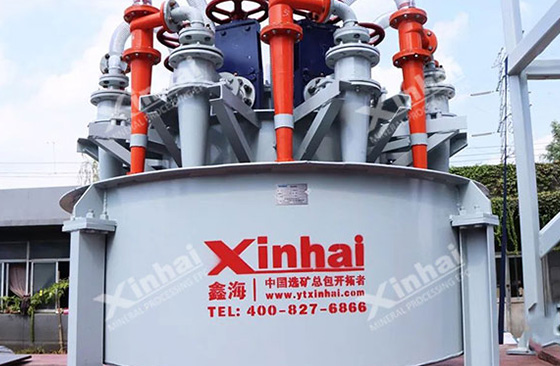 The above contents are several common purification techniques of silica sand. In the actual production, because different quartz sand products have different impurity content, and the methods adopted are also different. Sometimes, in order to obtain higher grade quartz sand concentrate, it is necessary to combine other purification processes. Xinhai Mining can customize the quartz sand beneficiation process according to the mineral beneficiation test results and production requirements to improve the beneficiation efficiency and economic benefits.