Extraction methods of three types of common iron ore
2021-11-12 XinHai Views (1381)
If you want to know more information, like quotation, products, solutions, etc., please contact us online.
Iron ores are multiple in types with characteristics of fine, varied, and deficient. The minerals or iron ores have a complicated symbiotic relationship. Therefore, suitable iron extraction methods are essential for improving the recovery rate of iron concentrates. Common iron ores include magnetite, hematite, and limonite. In this passage, we will introduce you to the extraction methods of three types of common iron ore.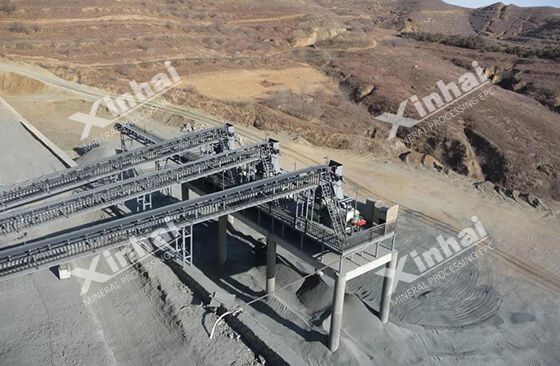 Use the table of contents below to navigate through the guide:
01

Magnetite extraction method

Magnetite ores are the most granular aggregates, with strong magnetic and widely distributed. According to different types of iron-containing minerals, magnetite ores can be divided into single magnetite ore and mixed ore. The extraction methods of two types of magnetite ores are introduced in the following: magnetite pre-selection process and single magnetic separation.
Magnetite pre-selection process
This processing flow is mainly the process after crushing and before grinding. The main aim is to remove low-grade contiguous and gangue minerals. It provides high-quality feeding for the following processing. The pre-selection includes wet-type and dry-type. Wet-type uses a wet magnetic separator, while dry-type uses a magnetic pulley.
Single magnetic separation
Single magnetic separation is suitable for magnetite or vanadium-titanium magnetite. The main valuable mineral is magnetic Fe. The characteristic of this processing flow is to crush and grind magnetite ores into suitable particle-size. Generally, through three-stage coarse magnetic separation and one-stage concentrating, the qualified product can be acquired. The wet magnetic separator is used for coarse magnetic separation, and the magnetic separation column is generally for concentrating.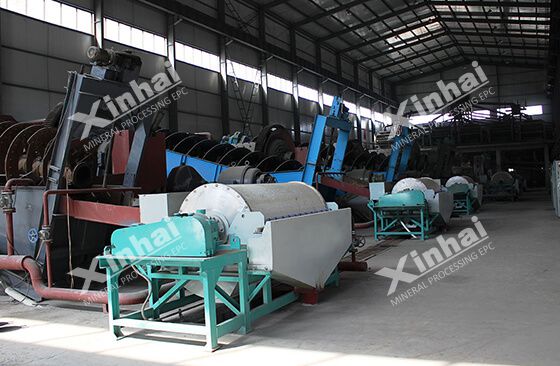 02

Hematite extraction method

Hematite is weak magnetic iron ore. At present, the common hematite extraction methods include gravity separation, magnetic separation, and flotation.
Gravity separation
There are two kinds of hematite gravity separation methods. One is coarse gravity separation and the other is fine-particle gravity separation. However, most weak magnetic hematite is with low grade in strong magnetic concentrates. The unit processing capacity of gravity separation is low. Strong magnetic – gravity separation combined processing flow can be used. It is to remove the most unqualified tailings with strong magnetic separation. Then gravity separation is used to deal with strong magnetic concentrates to increase the grade of concentrates.
Magnetic separation
Hematite magnetic separation method is mainly a weak-strong magnetic separation method. After continuous grinding, primary slime and secondary slime can be removed in the weak-strong magnetic separation process. It removes a number of tailings, which increases the grade of iron in the feeding material and also guarantees the quality of iron concentrates.
Flotation separation
Flotation separation is mainly used for fine and micro weak magnetic hematite ore processing, which includes positive flotation and reverse flotation. According to the ore characteristic of hematite ore, verse flotation is better than positive flotation. Because the object of reverse flotation is gangue and the object of positive flotation is iron minerals. For ores with several mineral inclusions in gangue minerals, it is hard to obtain high-quality hematite concentrates with positive flotation.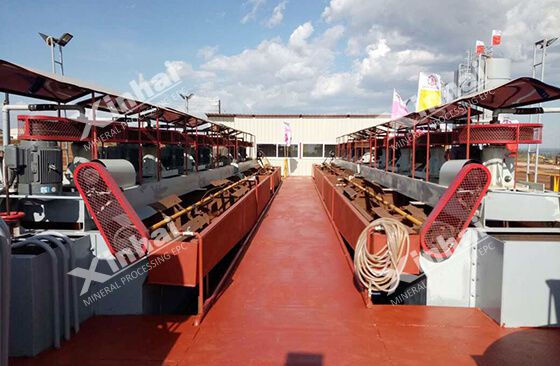 03

Limonite extraction method

There is crystal water in limonite ores. If only using the physical beneficiation method, iron ore concentrate grade is difficult to meet the requirements, and limonite in the grinding process is easy to mud, the metal recovery rate is low. At present, the typical limonite extraction methods include gravity separation, magnetic separation, flotation, selective flocculation flotation, etc.
Single gravity separation
It is suitable for small-scale limonite processing plants, with the characteristics of low investment, fast effect, simple operation. It mainly uses a spiral chute for pre-concentrating and shaking table for concentrating to increase the grade of concentrates.
Single flotation separation
Flotation methods include positive flotation and verse flotation. Generally, positive flotation isn't used alone but with strong magnetic separation. While verse flotation can be used alone as combined flotation anion and cation.
Single flotation is suitable for limonite ores with simple ore characteristics. Desliming first, then roughing and scavenging, the concentrate grade and recovery rate of the product is high.
Single magnetic separation
It is one of the limonite processing methods with low cost. Using a high gradient magnetic separator to separate limonite, the magnetic medium is not easy to plug. This method has the characteristics of a simple process and ideal index, which can greatly improve the grade of concentrate and the recovery rate is high.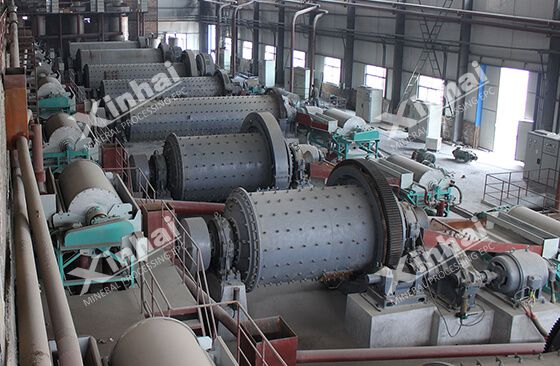 The above is the extraction methods of three common iron ores. Different iron ores have different extraction methods. In actual production, we command you to carry out mineral processing experiments in advance, choosing suitable processing methods according to ore characteristics and achieving the ideal economic indexes.