【Xinhai Mine Design Institute】Planning Reasonable Mines, And Focus on the Full Effect
2020-07-17 XinHai Views (894)
If you want to know more information, like quotation, products, solutions, etc., please contact us online.
Mine construction has the specifics of a complex system, large investment and high risk. The risks are shown not only on the uncertainty of resources, and also on the risks during construction, production and management. To guarantee the successful production and receiving the predicted economic efficiency, the mine design is essential. Mine design serves the whole life of mine projects. The reasonable mine design can effectively reduce the investment, avoid risks and guarantee the project advancement.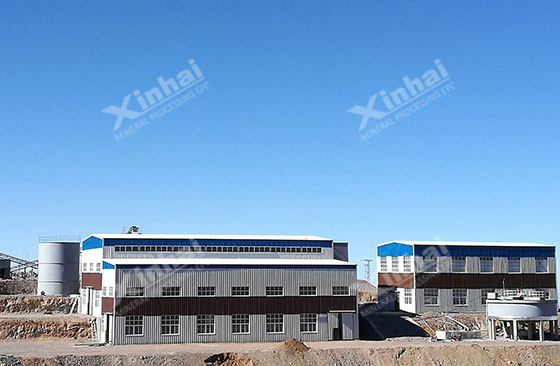 Xinhai Mine Design Institute has the professions including geology, mining, processing, tailings, general drawing, drainage, HVAC, power telecom, instrument and automatization, civil construction and steel structure, preliminary budget, technical economy, etc. It can provide a thoughtful consultant, design and service.
Xinhai Mine Design Institute has the class B design qualification for metallurgical industry issued by the Ministry of Housing and Urban-Rural Development of the People's Republic of China. It provided consultant service for over 2000 projects in China. It took part in over 200 design and construction projects of metallurgical mines, non-ferrous metal mines, gold mines, and nonmetal mines in over 90 countries and districts. It took part in near 30 design projects and over 20intent projects in only the first half-year of 2020.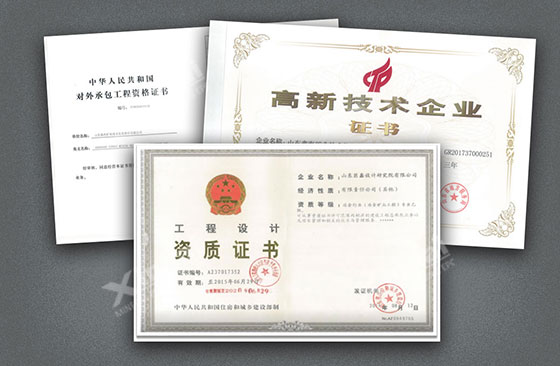 Use the table of contents below to navigate through the guide:
01

One. The content of mine design

Before the design of mine construction project, Xinhai Ming carries out multiple experiments and researches according to metallurgical, non-ferrous metals, gold, and nonmetals minerals. According to the experiment results, the scientific mine design is carried out with a reasonable production flow and recovery indexes. The three important content includes feasibility studies, preliminary study, and construction documents design.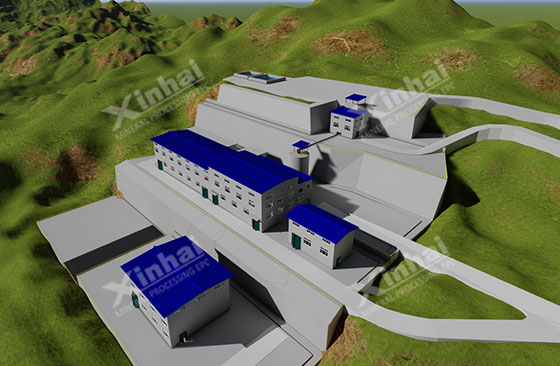 1.The feasibility studies
According to the environmental conditions and policy requirements of the project site, the reasonable process configuration is customized for every project from technical guarantee and economy. The feasibility studies are issued according to Chinese standard, Australian JORC standard, Valmin standard and Canadian NI43-101 standard.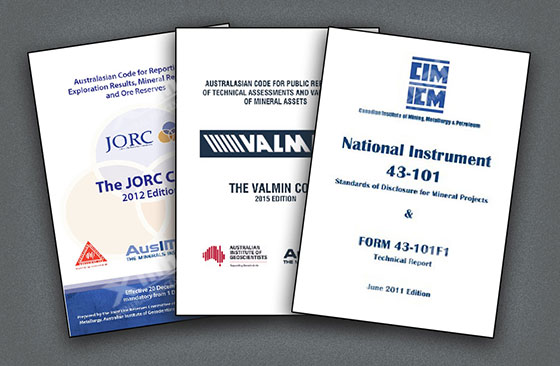 2.Preliminary design
It optimizes and refines the process solution and equipment deployment in the feasibility study, and also break the indexes down to link with the later construction accurately. For reconstruction, expansion and continuing construction enterprises, it is explained in the preliminary that current situation, characteristic, main problems and usage condition of main building and equipment.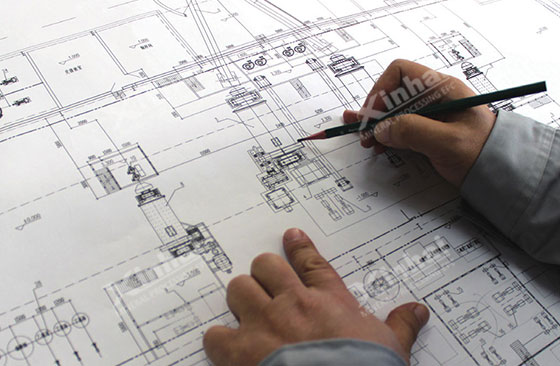 3.Construction documents design
According to the process configuration and determining equipment list, the basic, structure and installation detail drawings are deployed. Excavation and filling works and buildings, the consumption of installation materials, personnel deployment and working time consumption are also statistics.
02

Two. The advantages of Xinhai Mine Design Institute
1. Professional design talents with rich experiences
Xinhai Mine Design Institute has class B design qualification of metallurgy industry, and 6 administrative offices, 18 professions, and over 80 professional design talents involving the majors of geology, mining, mine machine, underground construction, processing, drainage, HVAC, tailings, pipeline, technical economy, preliminary budget, thermomechanical, general drawing, civil construction, electricity, automatization, 3D, steel structure, etc. It can provide design and consultant service for black metal mines, ferrous metal mines, gold mines and nonmetal mines. The design scale is hundreds of tons to millions of tons per year.
Besides, Xinhai Mine Design Institute can provide mine design service before sales. According to the requirements of clients and the practical production experience of similar mines, the preliminary processing flow, equipment list and general investment budget are issued.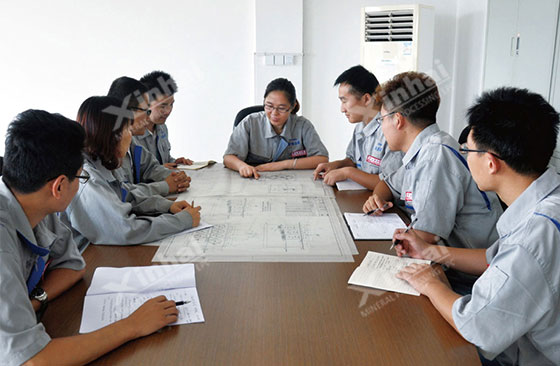 2. Multiple types of mine design
Xinhai Mine Design Institute has professional SolidWorks 3D design software and PDM design management system. It can carry out the design for conventional mines, mobile mineral processing plant, 3D mines, combined steel structure mineral processing production line. The combined steel structure mineral processing production line combines all the reinforced concrete silo, sinks, plates, equipment supports, funnels, chutes and so on. It can flexibly assemble at the scene, which reduces the workload of civil construction and construction time, and also reduces the investment. It is also easy to disassemble and move. According to the requirement of a small gold processing plant in some districts overseas, Xinhai Mine Design Institute developed design and disassembly drawing of steel structure construction drawing of modular dressing plant, which gradually formed into a set of small scale steel structure frame design standard.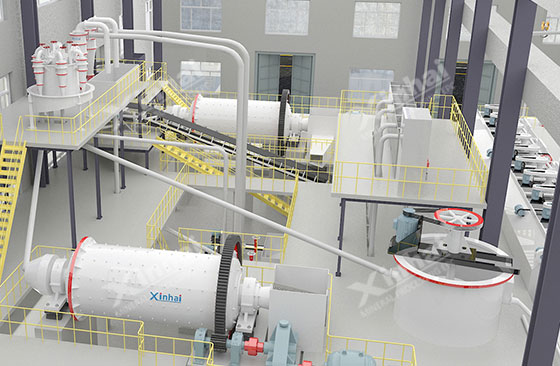 3. Design according to multiple international design standard
Xinhai Mine Design Institute can design according to not only the Chinese standard, but also the Australian JORC standard, Valmin standard, and Canadian NI43-101 standard. Xinhai established strategic partnerships with the mining design consulting companies in Australia and Canada. Strategic cooperation between the two sides, complementary advantages. The E part of mineral processing EPC+M+O can be completed by both sides. The main and specific part is completed by Xinhai, and the design examination and qualification are responsible by the Australian or Canadian cooperation of Xinhai.
For Africa, South America, mid-Asia, southeast Asia and other countries and districts, Xinhai Mine Design Institute can design according to the design standard of China, Australia, Canada, and local countries.
4. The targeted design through innovation thoughts
There are no the same mines in the world. Xinhai customizes mineral processing design solution for every single mine, rather than copying.
03

Three. Xinhai Classic Mineral Processing Projects
Guinea 6000tpd gold processing plant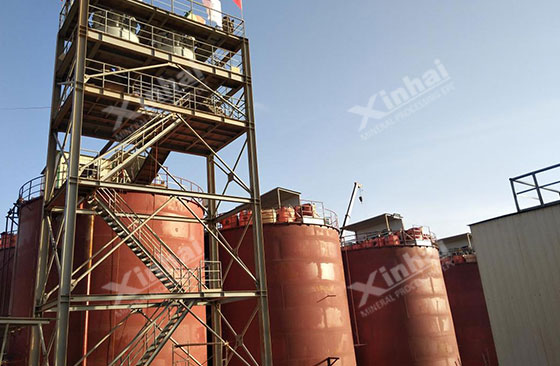 Ore characteristic: The ore of this project is mainly oxide. The 80% of ore is powdery clay ore with gold particles. The average grade of ore is 1.0g/t. There are few impurities and gold is the only valuable mineral.
Xinhai solution: One-stage closed grinding and classification - gravity separation - cyanidation - desorption and electrolysis - smelting - tailings treatment
The 80% of ore is powdery clay ore, with water 25%~30%. On the one hand, Xinhai Mining solved the problems of feeding and easy to block. On the other hand, the gravity separation and cyanidation process is applied, and strengthen the gravity separation and grinding. A part of gold particles is recovered at the gravity separation stage. The gold grade into leaching operation is reduced, also reducing the reagent consumption and production costs.
Pakistan 1500tpd copper processing plant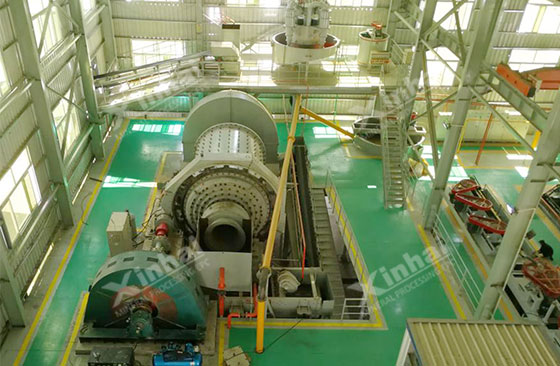 Ore Characteristic: The mineral composition of ore is simple. The metal minerals are mainly copper pyrite, iron pyrite and so on. The non-metal minerals are mainly quartz, chlorite, etc. From the multiple element analysis, the valuable element of this ore is copper. The copper grade of raw ore is 0.80%.
Xinhai solution: Two and a half stage closed crushing - one stage closed grinding - one stage rough separation - two-stage scavenging - two-stage concentrating flotation - two-stage mechanical dewatering process.
The rough crushing and half crushing use jaw crusher. Fine crushing uses a cone crusher. The heavy type circular vibrating screen is applied for screening operation. The final crushing particle size is less than 12mm. Wet grid ball mill is applied for grinding operations. The linear vibrating screen is applied for pre-classification. Controlling classification uses XCII classifying hydrocyclone unit. The final grinding fineness is 68.0% under 200 mesh. Lime can be used as a regulator, and Z200 as a collector. The raw ores grind to 68.4% under 200 mesh. The rough separation and two-stage scavenging use XCF or KYF flotation cells. BF flotation cell is used two-stage concentrating flotation. Finally, the grade of copper flotation concentrate is 20.00%. The copper recovery rate is 90%. The first stage dewatering uses the updated high-efficiency thickener. The second stage dewatering uses a chamber filter press. Finally, the water content of the copper concentrate filter cake is 20%.
Tanzania 1200tpd gold processing plant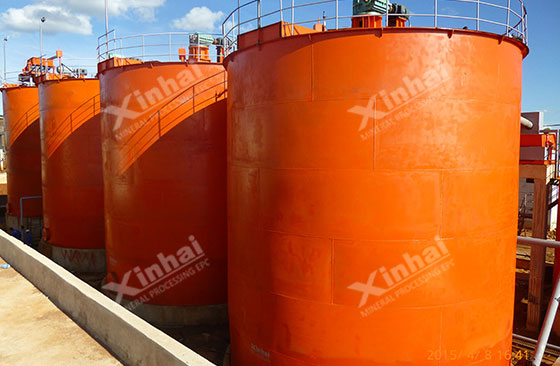 Ore character: The ore is mainly sulfide and oxide. The grade of oxide ore is 2.4g/t. The gold is the only valuable element. The leaching rate of all-slime cyanidation is 93.75%. The gold content of sulfide ore is 10.7g/t. The gold leaching rate is 91.58%.
Xinhai solution: All-slime cyanidation processing flow
Crushing stage: one stage open crushing; Grinding and classification stage: one stage closed grinding, hydrocyclone classification; Processing operation: all-slime cyanidation processing flow. The gold-bearing carbon is withdraw in desorption electrolysis system; The gold mud smelts. The tailings are dry stocking through concentration and dewatering.
Shandong 1000tpd gold processing plant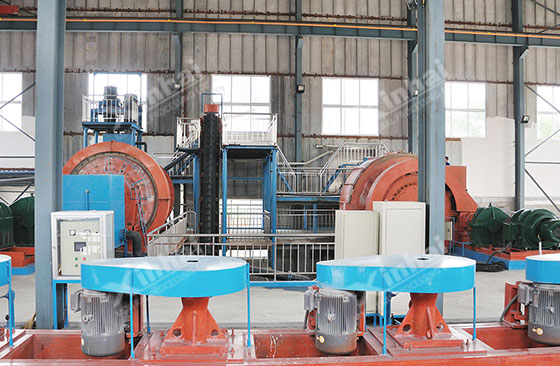 Ore characteristic: The ore deposit is featured by stable standard mineral. Different stages of mineralization repeats. The sulfur content is very low. It is low sulfide ore. The metal minerals include silver-gold, gold, blende, galena, hematite, etc. The gangue minerals include quartz, sericite, feldspar, calcspar, chlorite, zircon, apatite, etc. The weakness of this ore deposit is fault mud. Fault mud is along the main crack, with thickness of 5-20 cm. The rock is formed with gray-black and gray-white mud.
Xinhai solution: one stage open crushing and screening - one stage open self-grinding and one stage closed grinding classification - flotation - concentrates dewatering processing flow.
One stage open crushing processing flow is used. The final crushing production particle size is under 160mm. One stage open self-grinding and one closed grinding classification flow are applied. The grinding fineness is 55% under 200 mesh. To increase fine particle content, suitable steel balls should be added during production. The self-grinding mill is under half self- grinding state. Hydrocyclone unit is used in classification operation with high classification efficiency, simple structure, reliable and small footprint. In flotation, XCF-KYF flotation combined unit is applied, which has a simple configuration and low consumption. In the concentration stage, self-inflation SF flotation cell is used which has a good flotation effort. The gold concentrates are pumped to the original concentrate dewatering system. The tailings are sent to the original tailings pond and downhole filling.
There aren't the same mines in the world. Only customized mine design completed in the early stage, the whole mineral processing plant can realize the balance of investment, cost, indexes, and economic effectiveness. Xinhai Mining insists on customizing design solution for every mine with innovation thoughts, and strong technology strength as core competitiveness, and provide ideal processing efficiency for your mine.