"Outstanding Engineers" from China University of Mining and Technology Came to Xinhai Mining for Visit and Internship, Writing a New Page of University-enterprise Cooperation
2020-01-10 XinHai Views (927)
If you want to know more information, like quotation, products, solutions, etc., please contact us online.
At the beginning of the new year 2020, the "Outstanding Engineers" from China University of Mining and Technology (Xu Zhou) majoring in mineral processing engineering came to Xinhai Mining for 5-day visit and internship leading by Wang dapeng, associate professor, school of chemical engineering, China University of Mining and Technology. They received a warm reception from the chairman Mr.Yunlong Zhang and each department.
In order to let the students have some understanding of Xinhai Mining and relative mineral processing knowledge, the chairman of Xinhai Mining, Mr. Yunlong Zhang and the representatives from each department arranged relative knowledge lessons about e-commerce, mineral processing experiment and design, mine automation control, main mechanical products production processing assembly process and so on. The students also were arranged to visit the research institute, design institute and workshops, to deeply understand the meaning and connotation of Xinhai Mining mineral processing EPC+M+O service.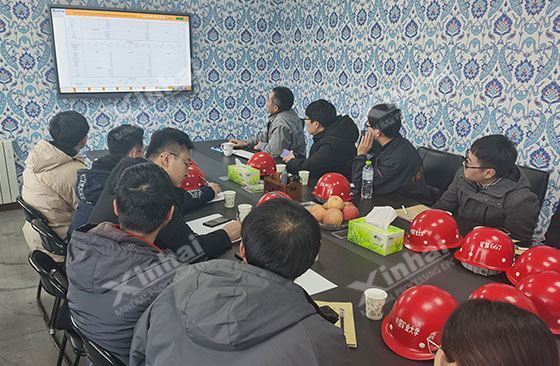 (Ming Design Institute automation section chief Wencai Yu explained mine automation control)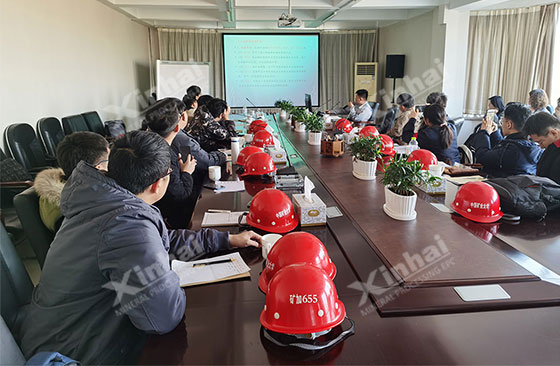 (Commercial technical support department Bingyang Yan introduced the common mineral processing process)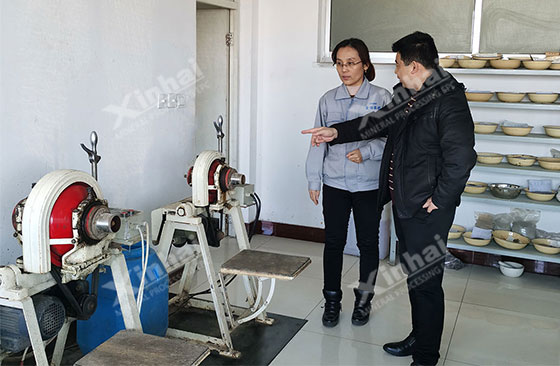 (Institute laboratory director Songmei Chen and professor Wang for technical exchanged)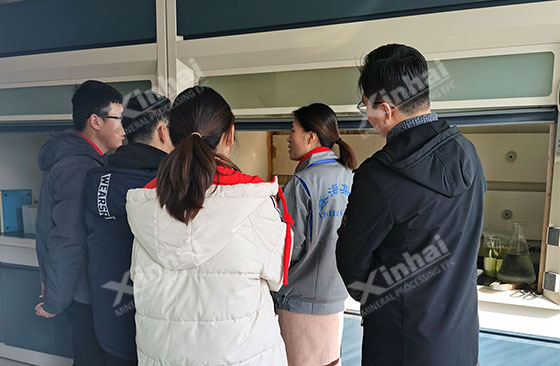 (The laboratory staff of the research institute was introducing the laboratory equipment to the students)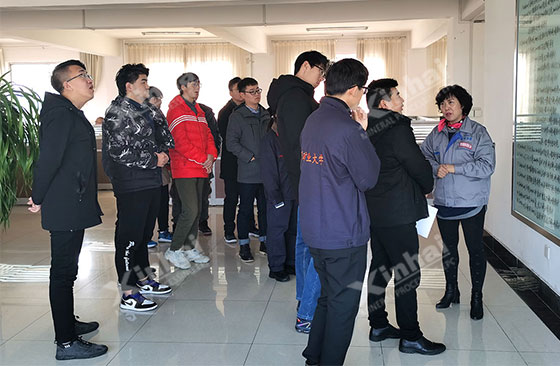 (Jianhua Qi of Mine Design Institute introduced the design project that design institute completes)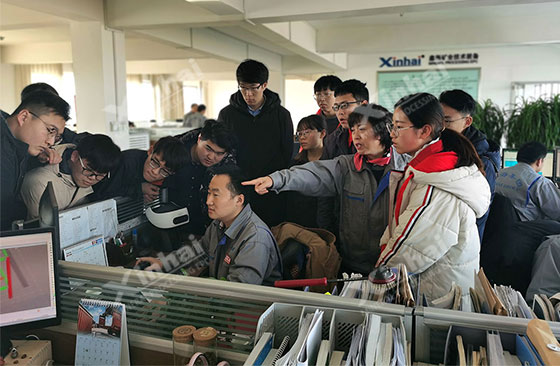 (Mine Design Institute Jianhua Qi introduced the work of designers)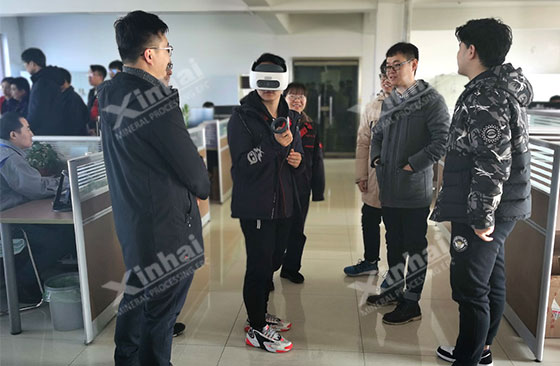 (Students at China University of Mining and Technology were experiencing a 3D design display through VR)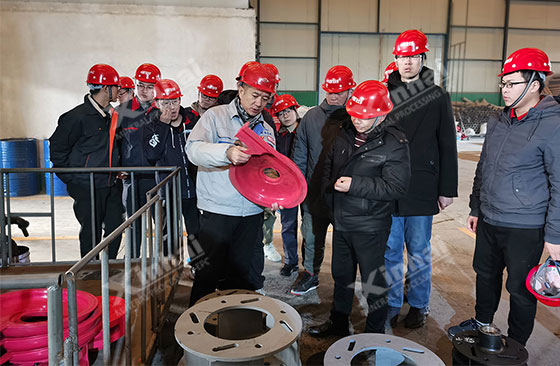 (Hongqiang Liu, deputy general manager of the production management center, visited the assembly and processing workshop with teachers and students)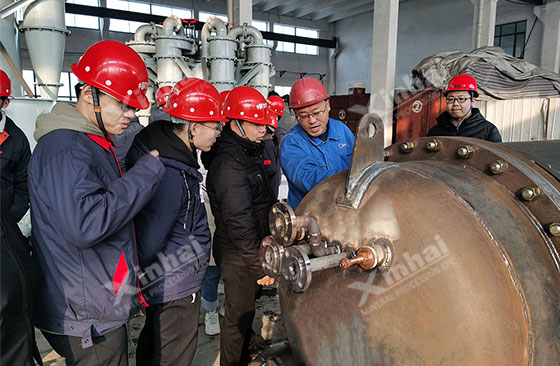 (Dongpeng Wu, director of the workshop of the second branch factory, introduced the product production and processing process to teachers and students)
During the visit, Mr. Yunlong Zhang, the chairman of Xinhai Mining, led and answered the questions about the future career planning, career goals, professional treatment and so on combined with his own career development experience. He also introduced and analyzed about future plan of Xinhai Mining in 5 to 6 years, the "5-transfermation strategy" and innovative processing technology and equipment deeply in details.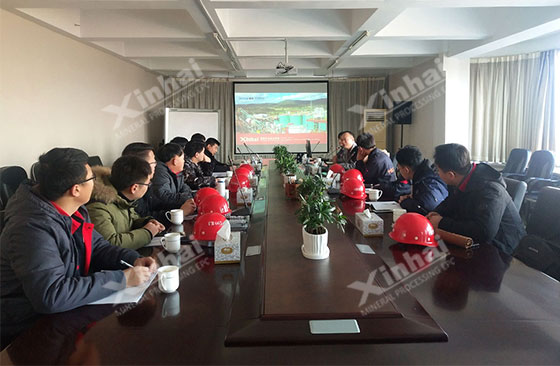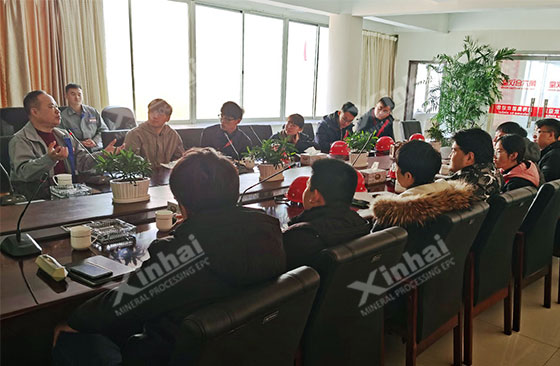 (Career planning communication and company introduction)
The vice president Dapeng Wang aired his own views at scene. He also put forward reasonable suggests about company development. Besides, he also had in-depth discussions with Mr. Yunlong Zhang, chairman of Xinhai Mining, on school-enterprise cooperation, off-campus tutor, "One Belt And One Road" mining training project and scientific research project cooperation, and finally the two sides reached the cooperation intention.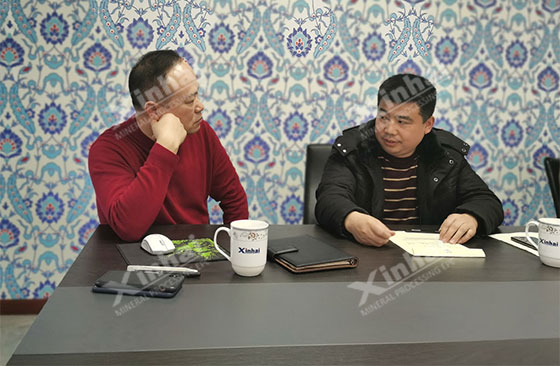 (Mr. Yunlong Zhang and vice president Dapeng Wang had in-depth discussion about cooperation intention)
After visit and internship, the students left Xinhai Mining a thanks letter to express their gratitude, and express sincere admiration to the professional technology and service of Xinhai personnels. Some students also put forward the idea of working in Xinhai Mining after graduation at once. The human resources department also communicated with it on the issues related to the contract.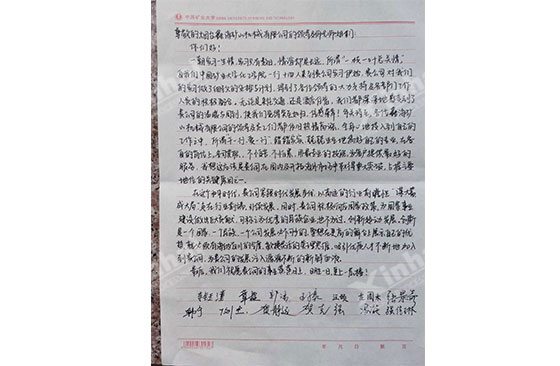 Time is short, but the harvest is abundant. The forward-looking development thinking, innovative technology thoughts, professional service attitude and the warm reception of each department gave a deep impression to the teacher and students of China University of Mining and Technology, which also laid the foundation for the cooperation between Xinhai Mining and China University of Mining and Technology. Later, Xinhai Mining will continue to promote the talent development of xinhai mining outfit and expand the development path of innovation and entrepreneurship of colleges and universities through school-enterprise cooperation.