Xinhai Mining: 2019 Mid-year Inventory Came Out!
2019-06-21 XinHai Views (1232)
If you want to know more information, like quotation, products, solutions, etc., please contact us online.
Time flies,
2019 is almost half over.
Looking back on the first half of the year,
Xinhai Mining has delivered a satisfactory report card.
Use the table of contents below to navigate through the guide:
01

Comprehensively upgraded the mineral processing mode

In early 2019, Xinhai Mining officially expanded its mineral processing service into mineral processing EPC + M + O service", namely the turn-key solution for mineral processing plant, including "design and research - complete set of equipment manufacturing and purchasing - commissioning and delivery - mine management – mine operation", which was totally based on the actual situation of mineral processing plant.

As its service concept of "what you need is what we can do", the essence of Xinhai mineral processing EPC + M + O was that to consider more comprehensive and detailed as far as possible about each link of mineral processing project service and integrate the three period of mineral processing plant construction, before-medium-after, into a value link leading by request, which practically solved the clients problems in production and started a new era of value link service in mineral processing industry.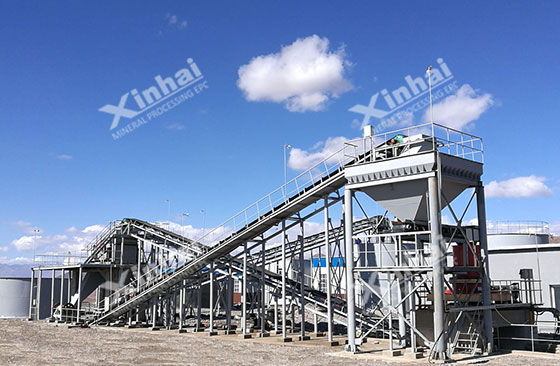 (Xinhai – Morocco 500tpd silver ore project)
02

Vigorously expanded the overseas mining market

In the first half of 2019, with the implementation of the reform and opening up, the "One Belt And One Road" initiative, Xinhai Mining who took the lead in implementing the market internationalization entered a new period of rapid development. Xinhai Mining further carried on its global strategic layout and mode exploration, and successfully entered several new mining markets in Asia, Europe, Africa and Americas.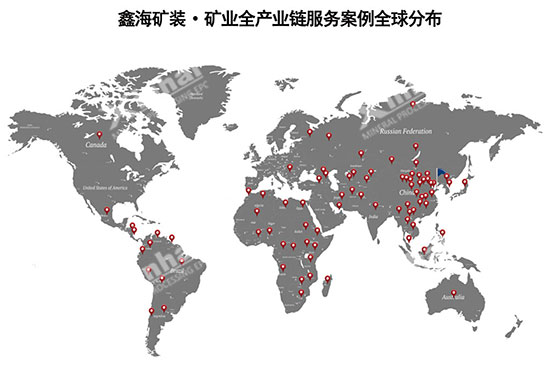 (Xinhai Mining – Mineral processing EPC+M+O cases)
03

Fully busied with mineral processing projects

In the first half of 2019, Xinhai Mining presented the scene of prosperous sales and busy production. All the production personnel, packaging and shipping personnel worked overtime to complete the production and logistics plan with good quality and quantity regardless of narrow site and heavy task.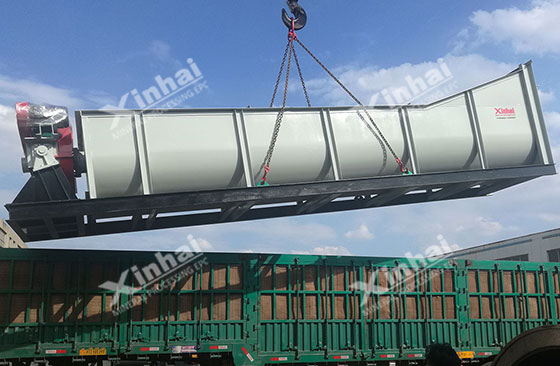 △ China 3000tpd graphite mineral processing project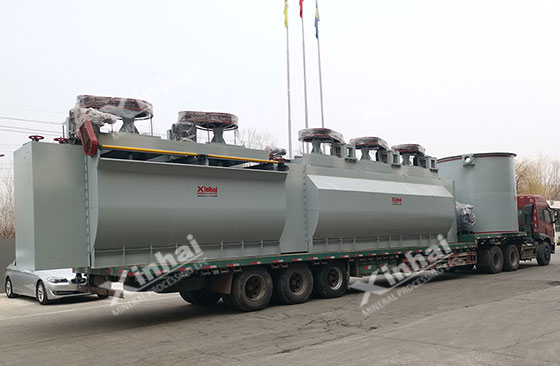 △ China 1000tpd magnesite mineral processing project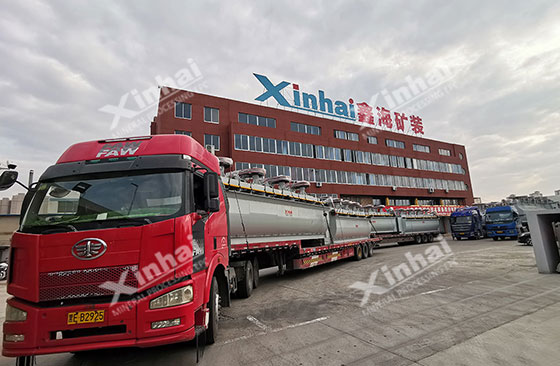 △ Laos 500tpd gold-copper flotation project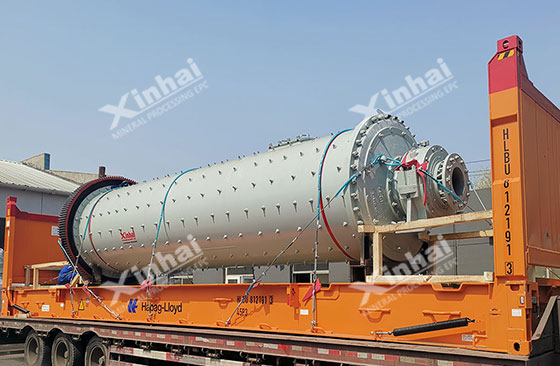 △ South America 400tpd gold CIL project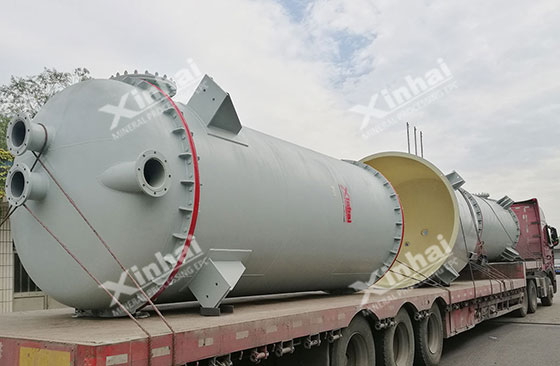 △ Mongolia 5500tpd gold mineral processing project
At the same time, Xinhai installation and commissioning personnel successfully completed the installation and commissioning work of several mineral processing EPC+M+O projects under difficult conditions, made the mineral processing plant put into production normally. By virtue of superb service level and good service awareness, Xinhai repeatedly won the high praise of the project from customers.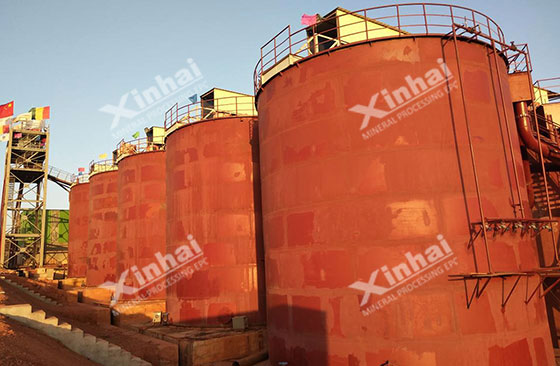 △ Guinea 8000tpd gold ore project
△ Uganda rare earth polymetallic ore project
04

Continuously improved the mineral processing strength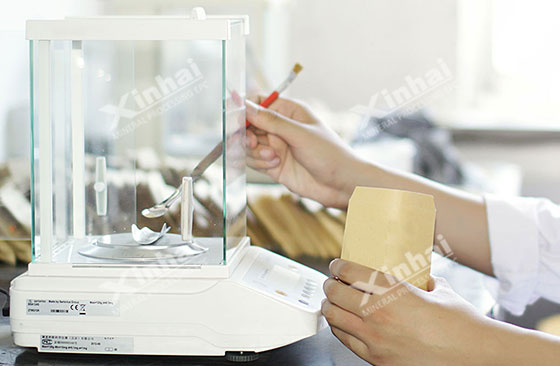 In the first half of 2019, Xinhai mine research institute, mine design institute and mechanical design institute provided the strong technical support for the smooth development of sales work and the comprehensive implementation of mineral processing EPC+M+O service with their rigorous and scientific attitude.
In the first half of 2019, Xinhai mine research institute has carried out more than 40 mineral processing tests. And now, Xinhai has 29 innovative technological schemes in the gold extraction field.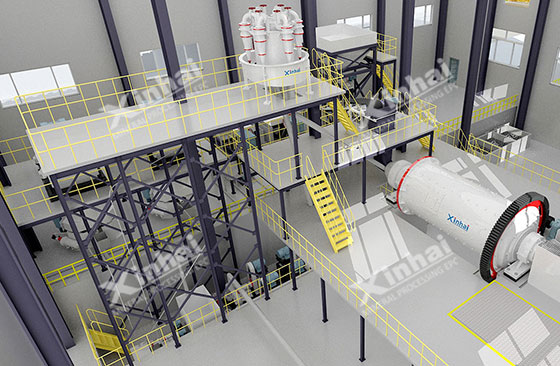 Xinhai mine design institute has participated in more than 20 mine design projects. According to customer requirements, Xinhai mine design institute provided the customers with the mobile mineral processing plant design, 3D mineral processing plant design and combined steel structure mineral processing plant design by Chinese design standard, Australian JORC standard, Valmin standard or Canadian ni43-101 standard.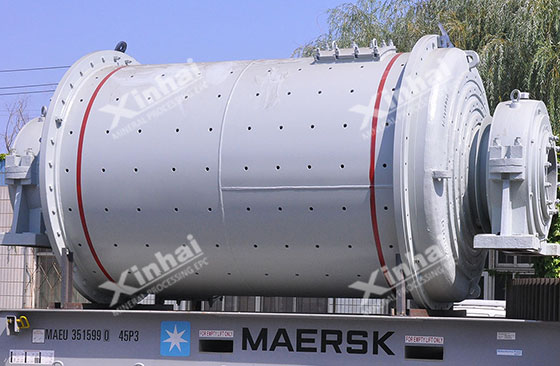 Xinhai machinery design institute completed more than 6000 drawings in the first half of 2019, and fully participated in the preparation of sales project drawings. The dry ball mill and dry rod mill self-developed by Xinhai machinery design institute achieved a great breakthrough in the design of grinding mill.
05

Deepened the mining cooperation for development

In the first half of 2019, Xinhai Mining successively appeared in multiple international mining conferences with its "mineral processing EPC+M+O service", such as Mongolia Mining 2019 International Mining & Oil Expo, Prospectors and Developers Association of Canada, China Import and Export Fair, the Mena Mining Show, China (Beijing) International Mining Exhibition, Marrakech Mining Convention 2019, Caminex. Mr. Zhang Yunlong, chairman of Xinhai Mining, was also invited to attend many international mining exchange conferences, actively discussed the problems of global mining development and the way of future mining development, then put forward "Xinhai plan", which escorted the globalization strategy of Xinhai Mining.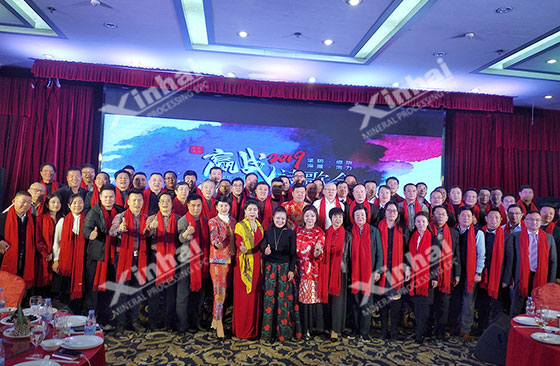 In January, Xinhai Mining sponsored and attended the 2019 Qinghua Mining Annual Conference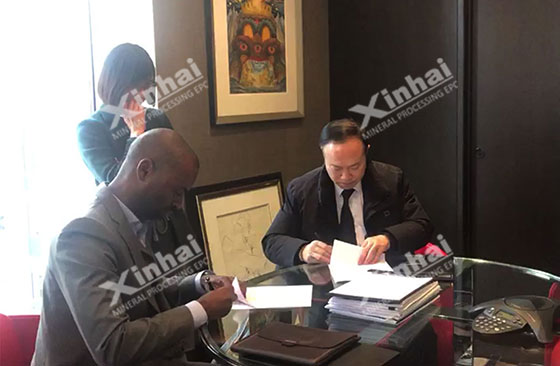 In March, Xinhai Mining participated in the 87th Prospectors and Developers Association of Canada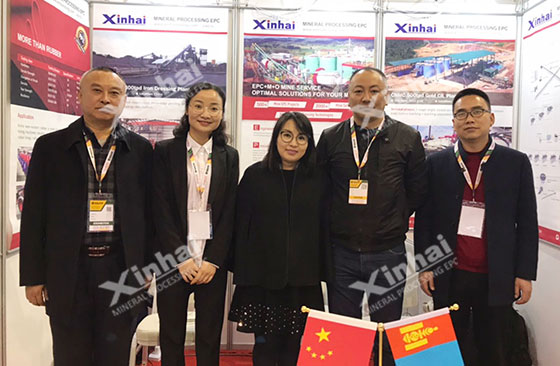 In April, Xinhai Mining participated in the Mongolian international mining exhibition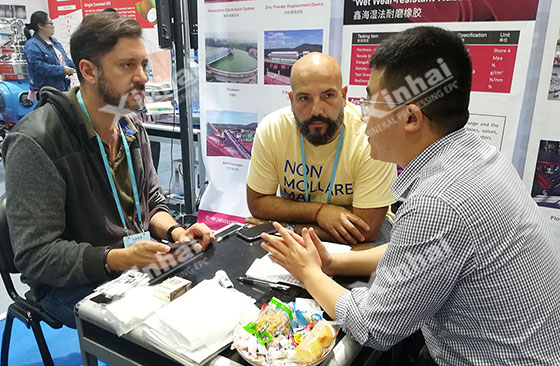 In April, Xinhai Mining appeared at the 125th China Import and Export Fair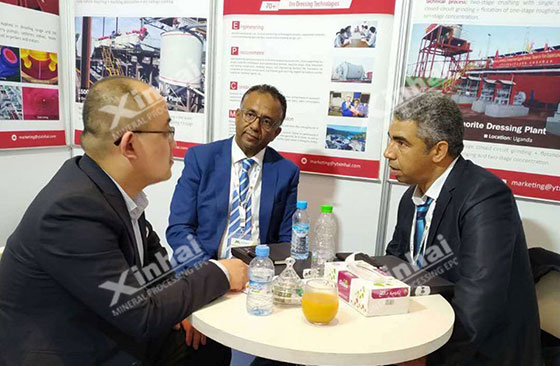 In April, Xinhai Mining participated in the Mena Mining Show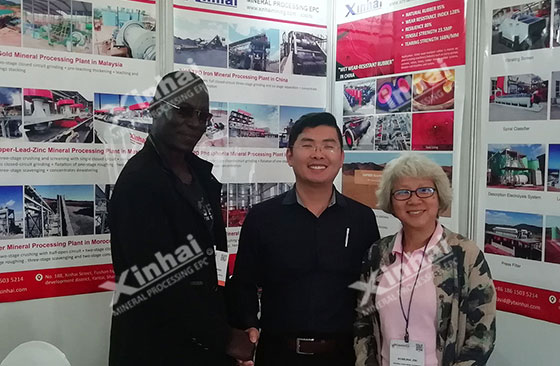 In June, Xinhai Mining participated in Caminex
In the China Import and Export Fair, Xinhai Mining successfully won the on-site orders after only three days of the fair opening. The innovative mineral processing mode, famous brand awareness and professional technical solutions on the spot perfectly showed Xinhai's mineral processing strength, and strengthened its competitiveness in the international mining market.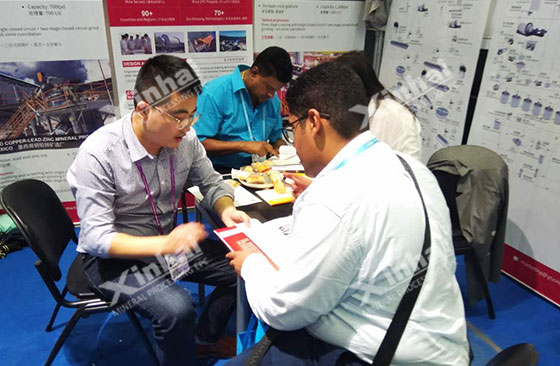 06

Participated in various social activities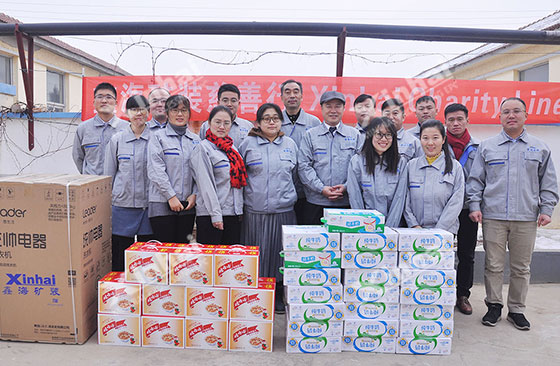 On January 11th, Xinhai organized a volunteer activity as the theme of "weave a better future and warm relay". Xinhai chairman Yunlong Zhang, Administrative Director Qingwang Han arrived the Service Center for the Disabled in Zhang Gezhuang town with a number of Xinhai volunteers, and sent some daily goods for the elders, such as washing machine, milk, eight-treasure porridge, etc. Xinhai volunteers talked a lot with the elders and sent the caring on the behalf of all Xinhai people in the cold.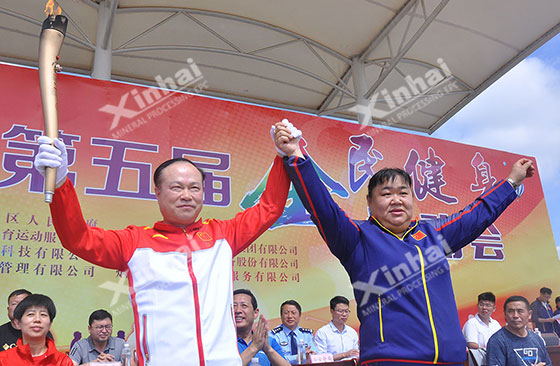 On May 19, Mr. Zhang Yunlong, as the morality model representative, attended the opening ceremony of the fifth national fitness games, and became the first torchbearer.
Won numerous awards for encouraging the steady progress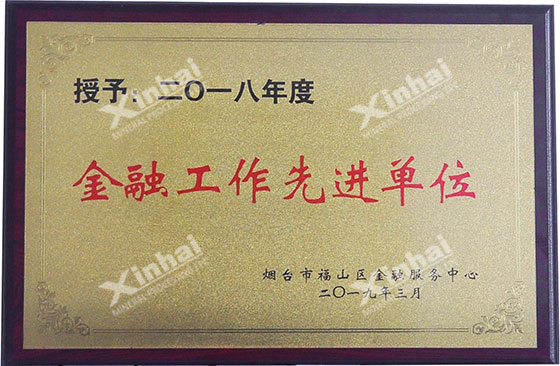 In April, Xinhai Mining won the honorary title of "2018 Advanced Unit in Financial Work". Yantai Fushan District gave high recognition to Xinhai Mining's contribution to the economic and social development of Yantai Fushan District.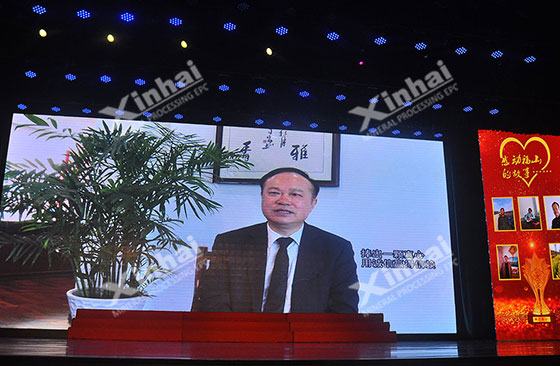 On May, the 6th Ceremony for Fushan District Moral Model was successfully held at Poly Theater in Fushan District. Mr. Zhang Yunlong, chairman of Xinhai Mining, won the honorary award of "Honest and Trustworthy Moral Model". Since the establishment of Xinhai Mining in 1997, Mr. Zhang has always adhered to the service tenet of "holding a sincere heart for customers" and won the trust of thousands of customers around the world with good faith.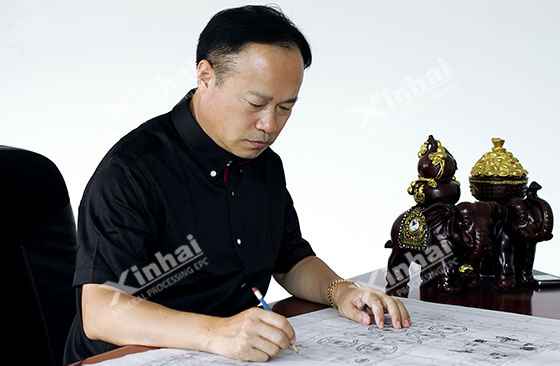 When talking about the strategic deployment in the next half year, Mr. Zhang Yunlong said that 2019 was not only a year of hard work and bold creation, but also a year of wisdom gushing out and miracles happening. In the second half of the year, Xinhai Mining will continue to implement its five strategies, namely marketing interconnection, market internationalization, manufacturing servitization, development innovation, management modernization, carry out the development concept of " deep integration of informationization and industrialization", improve the development model of "manufacturing + Internet", and respond to "going out" policy, continue to expand the overseas market and consolidate the domestic market, then further achieving the "Xinhai dream".
What you need is what we can do. Next, All Xinhai people will also be committed to providing customized mineral processing EPC+M+O service, and building a modern mining enterprise with rich benefits for each customer.