Starts the Rise of Collaboration Between Xinhai and Pacific Islands
2018-11-20 XinHai Views (866)
If you want to know more information, like quotation, products, solutions, etc., please contact us online.
On November 15, 2018, President Xi Jinping had a state visit to Papua New Guinea and hold meetings with Pacific island leaders. Then, President Xi presented the 26th informal APEC Economic Leaders' Meeting in Port Moresby, Independent State of Papua New Guinea on November 17 to 18. This diplomatic activity showed that China attached great importance to the Pacific islands, which had great significance to enhancing friendship and cooperation between the two sides.
The Pacific islands has a vast territory with more than 10,000 islands. In addition to Australia and New Zealand, there are 27 countries and regions, including Independent State of Papua New Guinea, Fiji, Samoa, Tonga, Vanuatu, etc. Most of them are developing countries, but have extremely rich marine and mineral resources.
Use the table of contents below to navigate through the guide:
01

Mutual Assistance and Cooperation for Win-win Results

Although China and Pacific islands are geographically far apart, their exchanges have not been affected. Taking this APEC meeting held by Independent State of Papua New Guinea as an example, Independent State of Papua New Guinea had made great efforts, and China had also given support.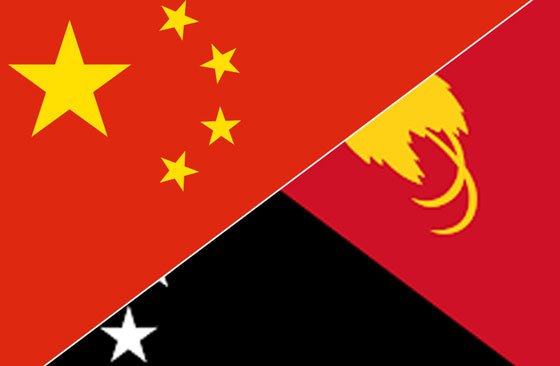 Peter Charles Paire O'Neill, Premier of Independent State of Papua New Guinea, once said that they would not to hold such a meeting without China's supporting, and expressed their gratitude for China.
Independent State of Papua New Guinea was not the only one. China has always been committed to developing friendly and cooperative relations with other Pacific islands on the basis of the Five Principles of Peaceful Coexistence, provided sincere assistance without any political conditions, and set a good example of South-South Cooperation.
02

Looking Far to Expand the New Market

At the beginning of determining the overseas strategy, Xinhai has identified the Pacific island region as one of the important markets. There were so many difficulties at the beginning. Xinhai staff started nothing when facing this unfamiliar market, but they finally opened the market and maintained a good development trend with their indomitable courage and professional attitude.

1. Mineral Processing Test and Study on Iron Ore in Philippines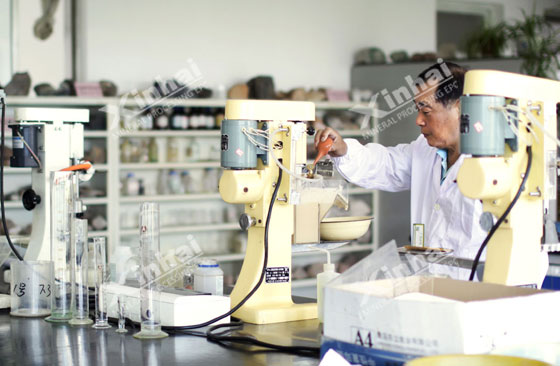 Ore Property: The metallic minerals were chalcopyrite, pyrite, magnetite, etc. The gangue minerals were quartz, chlorite, calcite, mica and clay minerals.
Processing Difficulty: Iron sulfide was closely related to oxide and difficult to liberated.
Xinhai Plan: "Stage grinding - stage weak magnetic separation to obtain crude iron concentrate, then flotation to desulfurization";
Final Result: 68.93% iron concentrate, the recovery rate was up to 69.32; 33.69% sulfur concentrate, and 13.03% copper concentrate.
2. Gold Ore Dressing Project in Fiji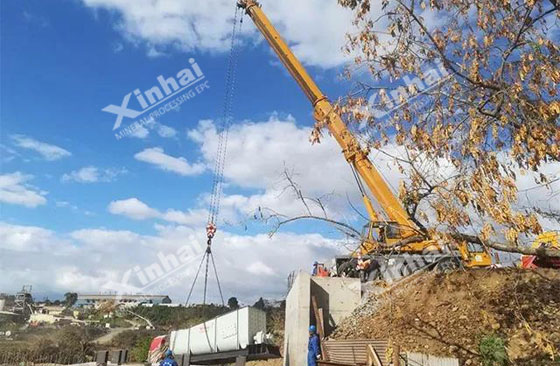 Project Background: After several decades of operation, the original ore dressing equipment had the problems of serious aging, multiple failure rates and large maintenance. With the continuous improvement of mining capacity, the existing plant cannot meet the production needs.
Xinhai Plan: Xinhai arranged engineers to the site at the first time, analyzed the various construction conditions in detail, and finally decided to upgrade and the sulfide grinding system, mud ore separation system, cyanide leaching washing system, zinc powder replacement system and smelting system on the basis of the existing crushing system and baking system.
3. 500tpd Gold Ore CIP Project in Indonesia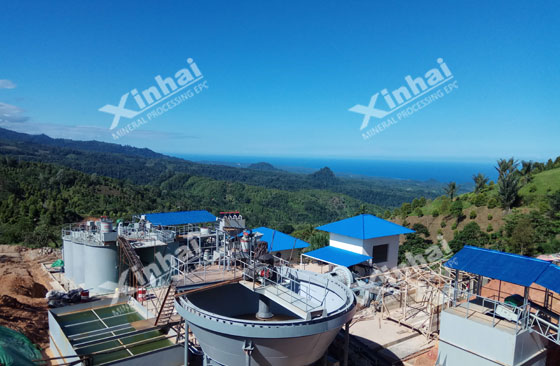 Ore Property: The grade of gold was 5.75g/t, the true density of the ore was 2.62t /m3, and the bulk density was 1.32t/m3.
Plant Design: Xinhai made full use of its geographical location, and adopted the garret type layout. The whole workshop design involved various specialties, such as mineral processing, water supply and drainage, electric power, civil engineering, general drawing, etc.
Technological Process: washing - crushing - grinding and classifying - cyanide leaching process. The ore was washed by vibrating screen, then sent to two-stage open-circuit crushing process, the particle size of the final product was -15mm. The grinding process adopted a closed-circuit grinding and classification. The grinding products were screened by trash screen, and undersize product flowed to the thickener, and then sent to the leaching operation by underflow pump. Through the leaching, adsorption and extraction, gold carrying carbon can be obtained, which can be gold mud by desorption electrolysis system.
03

Look Forward to the Future for a New Story

In 2013, in response to the "One Belt And One Road" Initiative, Xinhai desided to set up a special branch office in Indonesia, which was adjacent to Independent State of Papua New Guinea, and sent some experienced overseas personnel. In this way, Xinhai can not only have a deeper understanding of the local market and customers, but also provide more perfect information for Xinhai people in China, thus providing accurate and high-quality services for customers.

At present, there are several mineral processing projects undertook by Xinhai are in negotiations in the Pacific island region.

"Our world is an island," President Xi said it four years ago, citing the close ties between China and Pacific islands. Four years later, President Xi's trip will open a new chapter for the history of diplomatic relations between China and Pacific islands. Xinhai believes that, as long as both sides stay together and continue to cooperate, the harmonious movement will be surely played on the coast of the East China Sea!