Whole Set of Magnetite Iron Ore Processing Equipment
2022-06-07 XinHai Views (497)
If you want to know more information, like quotation, products, solutions, etc., please contact us online.
The selection of magnetite iron ore processing equipment is determined according to the beneficiation process. The process is determined according to the nature of magnetite iron ore. Common magnetite mines beneficiation processes are: magnetic separation, flotation separation, gravity separation, etc. You can learn about the relevant magnetite beneficiation equipment according to the process from the following.
Use the table of contents below to navigate through the guide:
01

Magnetite Magnetic Separation Equipment

General magnetite magnetic separation equipment is mainly suitable for single magnetite separation. Most of the iron minerals in this type of ores are magnetite. Therefore, magnetic separation process can effectively recover magnetic minerals. When the grinding particle size requirement is greater than 0.2mm, a one-stage grinding-magnetic separation process is generally used. When the grinding particle size requirement is less than 0.2mm, a two-stage grinding-magnetic separation process can be used. If the rough grinding is to separate qualified tailings, the stage grinding-magnetic separation process is adopted.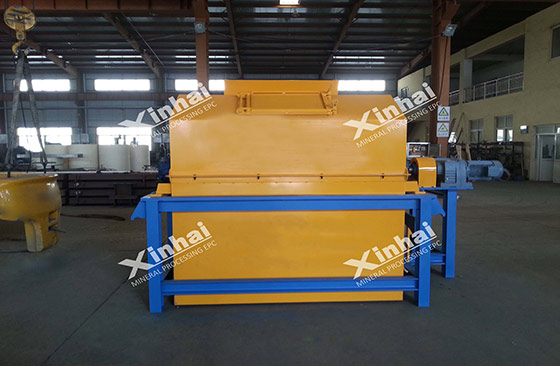 The main equipment of this process are: grid ball mill, overflow ball mill, classifier, wet magnetic separator, magnetic drum.
Grid ball mill: it is generally used in the first-stage grinding operation of magnetite to process coarse-grained minerals.
Overflow ball mill: this type of ball mill is suitable for the second-stage grinding in the two-stage grinding operation, and the particle size of the magnetite ore can meet the separation requirements.
Classifier: It can be combined with the first-stage and second-stage grinding operations to form a grinding and classification system.
Wet magnetic separator: It is mainly used to separate qualified magnetite concentrate after grinding.
Magnetic drum: In the crushed products at all levels, when a certain amount of single gangue minerals are produced, a magnetic drum should be used for pre-selection before grinding.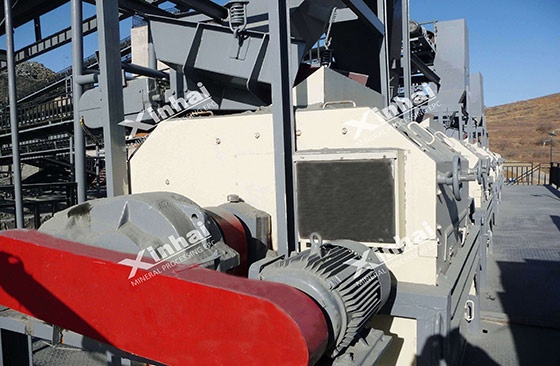 02

Magnetite Flotation Equipment

Generally, magnetite flotation equipment is used in conjunction with magnetic separation equipment. When the magnetite ore contains silicate or carbonate minerals, and associated cobalt pyrite, chalcopyrite and apatite, the separation needs to be completed by flotation-magnetic separation. The process methods mainly include weak magnetic separation-cation reverse flotation and weak magnetic separation-anion reverse flotation.

Weak magnetic separation - cationic reverse flotation: This flotation method often uses starch as an inhibitor of magnets, and amines such as dodecylamine as collectors to treat magnetite ore with high silicon content.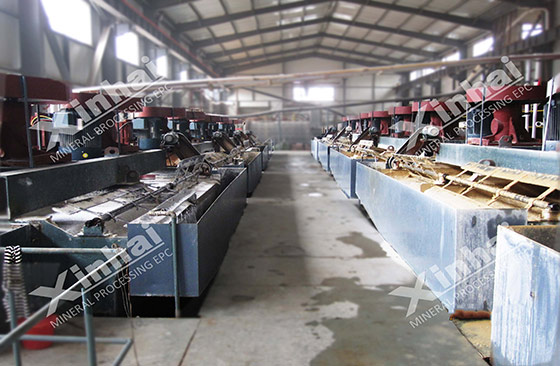 Weak Magnetic Separation - Anion Reverse Flotation: This flotation method uses chemicals to make minerals alkaline to inhibit iron minerals. It is suitable for magnetite with more iron-containing silicate minerals.
Common equipment in this stage are: sf flotation machine, jjf flotation machine, xcf flotation machine, chemical stirring tank, magnetic drum
SF flotation machine: In the magnetite flotation operation, the sf flotation machine is mainly used for roughing and sweeping operations.
JJF flotation machine: This kind of flotation machine is usually combined with sf flotation machine in several groups. In horizontal configuration, it performs roughing and sweeping operations.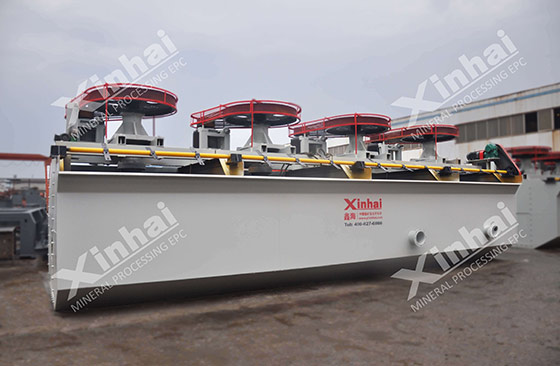 XCF flotation machine: in the magnetite flotation operation, the xcf flotation machine is mainly used for selection operations.
Chemical stirring tank: The chemical stirring tank is used before the flotation machine, and the minerals and the chemical are fully mixed by stirring.
Wet magnetic separator: Wet magnetic separator is generally used for weak magnetic pretreatment before flotation operation.
03

Magnetite Gravity Separation Equipment

Magnetite gravity separation equipment is generally combined with magnetic separation and flotation to complete the magnetite separation operation. It is generally suitable for sorting polymetallic magnet-red-siderite ore. In the process of magnetite gravity separation, the weak magnetic separation method is mainly used to recover magnetite, and then the weak magnetic iron minerals are recovered by gravity separation, flotation or strong magnetic separation method.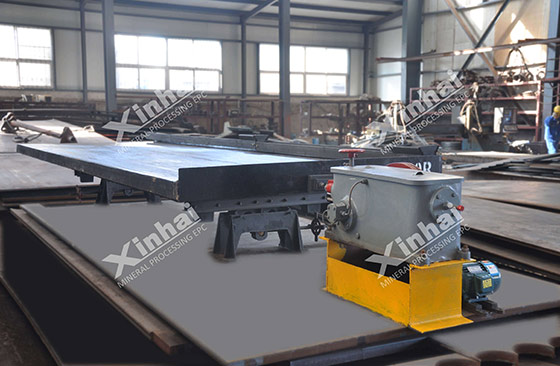 The applicable gravity separation equipment for this beneficiation process includes: shaking table, jig, spiral chute and centrifuge equipment
Shaking table equipment: It is generally suitable for processing polymetallic magnetite with finer particle size.
Jig equipment: In polymetallic magnetite, jigs are generally used to process coarser ore particles.
Spiral chute equipment: This equipment is suitable for processing fine-grained (0.1~0.37mm) ore with low mud content in composite magnetite ore.
Centrifugal concentrator equipment: it is suitable for processing coarse-grained magnetite with large specific gravity difference, and is mainly used for pretreatment.
In addition to the above processes and equipment, for some rare earth-containing mixed magnetite, iron minerals can also be separated by reduction roasting magnetic separation-flotation process.
According to the above, due to the different types of iron and other gangue minerals, magnetite has different beneficiation processes and equipment. To obtain high-quality magnetite concentrate, it is necessary to design a suitable ore dressing process and customize suitable equipment according to the actual ore characteristics and the scale of the ore dressing plant.