Xinhai Anti-epidemic Commando is in Action!
2022-04-28 XinHai Views (420)
If you want to know more information, like quotation, products, solutions, etc., please contact us online.
Recently, in the face of repeated COVID-19 outbreaks in Yantai, fushan District Management Committee started nucleic acid testing for all staff. Due to the tight schedule and heavy tasks, Xinhai actively responded to the call of the management committee, quickly set up a volunteer team, devoted all staff to the front line of nucleic acid testing, and contributed to the fight against the epidemic.
(Xinhai Anti-epidemic Volunteers)
At 6:00 a.m. on April 25th, Xinhai volunteer team gathered in the company and drove to the meeting point of Jiafu Apartment in Fushan District to carry out volunteer services and actively maintain the order of the scene.
"Please wear masks and open the QR code in advance at a distance of more than one meter. Thank you for your cooperation."
With warm reminders and positive guidance, xinhai volunteers kept repeating the same voice and action, only to ensure that each tested person could receive the test safely, efficiently and clearly.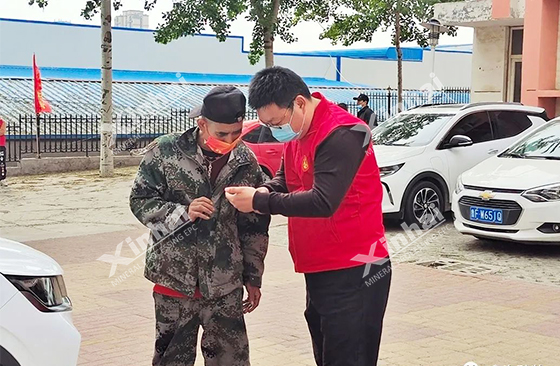 (Xinhai Volunteers)
"Nucleic acid?"
'This way, please!
"What's wrong? Let me see..."
Volunteer Sun Chenglong patiently answered the questions
("Those who have completed the test please come here to receive the test mark.")
At the end of the day's volunteer work, Xinhai's volunteers were exhausted, but still full of energy. The volunteers of Xinhai have fully demonstrated the social responsibility of Xinhai people.
Since the outbreak of the COVID-19 epidemic, Xinhai has always adhered to the line of defense against the epidemic and worked together from top to bottom. With the support and help of government organizations, the company has done a good job in disinfecting and preventing epidemics, providing sufficient guarantee for production, and contributing to the stable development of the economy and society, demonstrating the responsibility of the enterprise.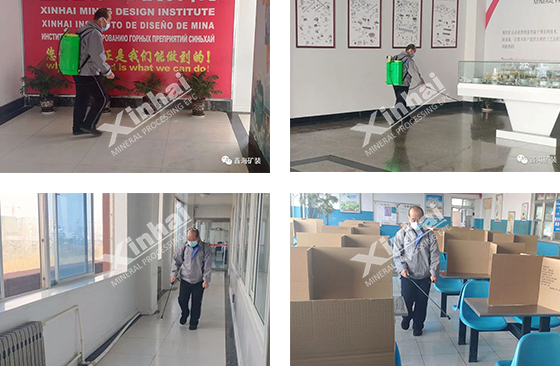 (Xinhai daily epidemic prevention work)
Let's work together to overcome the difficulties together. In this battle against the epidemic, the Communist Party volunteers of Xinhai, with their love for the Party, the people and the enterprise, rushed to the "battlefield" regardless of their own lives, and made contributions to the epidemic prevention cause with hard work and action, which fully demonstrated the spiritual strength of Xinhai people to face up to difficulties. The battle against epidemic is still going on, but we firmly believe that the haze will end, and we will usher in the dawn of victory!