Mr. Yunlong Zhang, the Chairman of Xinhai Mining, Attended July 1st Celebration of the Birthday of the Party in Fushan District
2019-07-08 XinHai Views (1168)
If you want to know more information, like quotation, products, solutions, etc., please contact us online.
On July 5th, the theme evening party, never forget our original aspiration to follow the Party and work together to achieve great progress, was held in Fushan Hebin Square, which was joint-hosted by the publicity department, the district committee united front work department, and the association of industry and commerce in Fushan district. The entrepreneur represents in Fushan district attended this event together. Mr. Yunlong Zhang, the Chairman of Xinhai Mining, attended and gave a speech as the representative of moral model.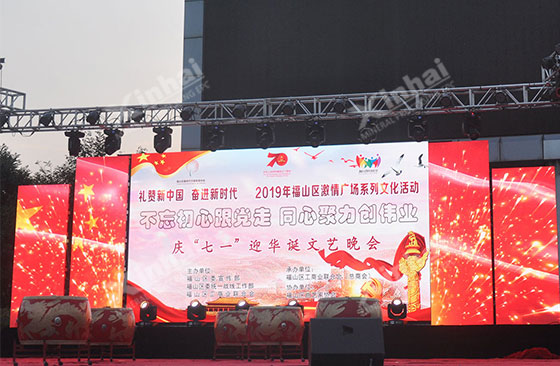 The event of July 1st Celebration of the Birthday of the Party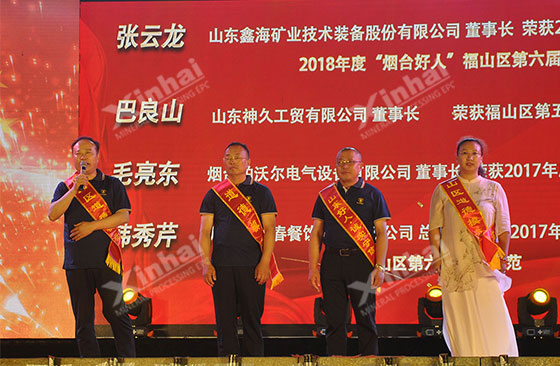 Mr. Yunlong Zhang gave a speech as the representative of moral model
Mr. Yunlong Zhang said that, as the Good Man of Shandong and Yantai, and the representative of moral model, "the result from every entrepreneur can't leave the leading of the district committee and district government, the supporting of relative department, the good investment environment of Fushan district, and the support and caring of the folks. As entrepreneur representative, I solemn commit here: we will never forget our origin aspiration, keep our mission in mind, managing and taxing legally, safety production and to be honest and trustworthiness. Making good enterprise and at the same time repaying the society. Responsible contribution should be done in the construction of beautiful, harmonious, and rich Fushan district. "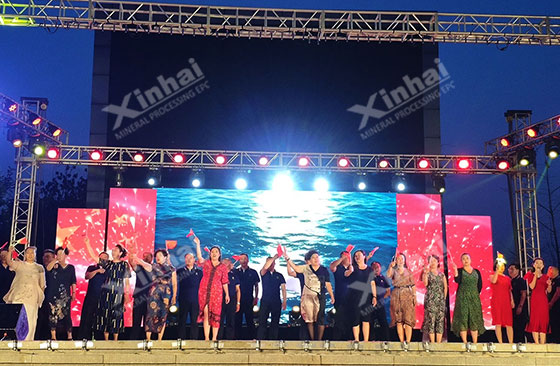 Mr. Yunlong Zhang attended the Red Song Quick Flashing "Me and My Country"
Since establishing, Xinhai Mining keeps the service idea, "What you need is what we can do", providing comprehensive and good-quality "Mineral Processing EPC+M+O" service for global clients. In the future, we will keep the original aspiration and follow the Party's leading, live up to the state and the government's key encouragement and support, as always to play a good role in the role of the model, work together to create a great cause!