Xinhai Welcomed an Auspicious Start in 2018!
2018-03-06 XinHai Views (926)
If you want to know more information, like quotation, products, solutions, etc., please contact us online.
Since February 22, 2018, Xinhai has starting work for a week. Xinhai people have already put into the nervous working state with passion, which can be the launchpad for an assault on next year's fight. What is pleasantly surprised, so much optimistic news has been coming out of Xinhai in this week, firing an opening shot in a new year!
Africa 1200 tpd Gold Gravity Separation Project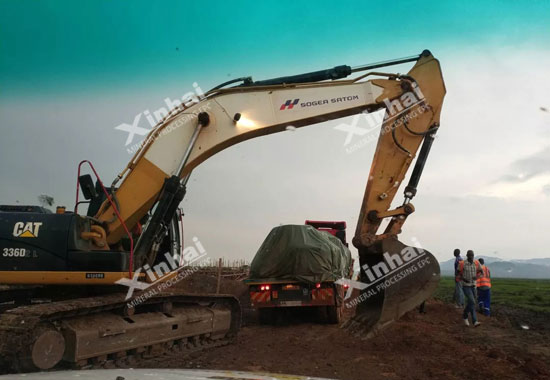 In January 2018, Xinhai technology team was invited to conduct field inspection on the project site. During this period, Xinhai technology team mainly carried on the location of the whole plant and tailings pond, discussed the basic clauses of the mineral processing EPC service contract, and solved the problems proposed by the customers.
In the early stage, Xinhai Mining Research & Design Test Center had completed the ore dressing test of ore fines and core mine. At present, this project was in the design stage.
Australia 2000 tpd Gold Sulfide Ore & Mud Ore Upgrading Project
After 80 years of operation, most equipment of this project have something wrong, such as serious ageing, higher failure rate, the large amount of maintenance, which seriously affected the normal production, and with the improvement of the production capacity, the existing production capacity cannot meet the needs of the production.
After undertaking this project, Xinhai immediately arranged engineers to research and communicate with the director. Xinhai technicians firstly analyzed a series of actual construction conditions (including transportation, water and electricity supply, meteorology, earthquake intensity, material conditions), and decided to upgrade sulfide ore grinding system, mud ore separating system, cyanide leaching and washing system, zinc powder replacement system and smelting system on the basis of existing crushing and roasting system. At present, the preliminary mine design had been completed.
Bulgaria 1000 tpd Lead-zinc Ore Tailings Dry Discharging Project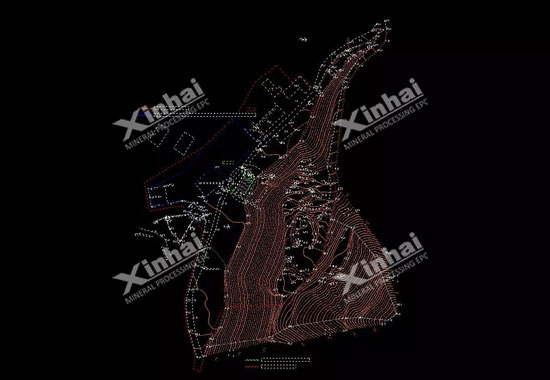 This plant originally adopted tailings wet discharging process, most water resources in tailings slurry cannot be recycled and occupied a large amount of tailings pond space. Commissioned by the customer, Xinhai undertook its tailings dry discharging upgrading project, aimed at improving tailings discharging concentration and recovered most water resources for recycling.
In the early stage, Xinhai technical personnel carried out the scheme design according to tailings properties and production provided by the customer. As of February 10, all construction drawings had been delivered to customers. The design range of construction drawing was new tailings dewatering workshop with simple and reliable process and good dry discharging effect. Finally, the water content can be reduced to less than 15%.
Africa 800 tpd Gold CIP Project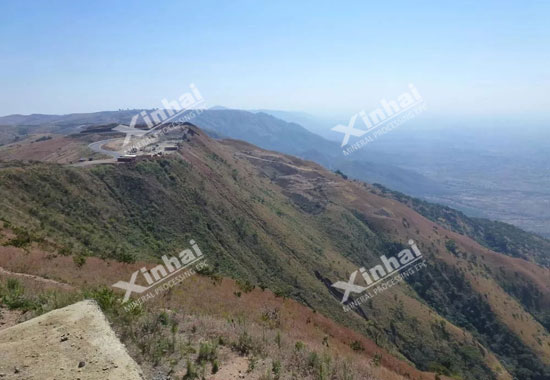 On February 8, 2018, Xinhai signed the mineral processing EPC service contract with customers, including construction drawing design, equipment manufacturing, packaging, shipping, installation and debugging, etc. At present, the design scheme had been sent to customers for confirmation, and after the on-site verification, we would carry out the design, production, procurement and other related works.
According to test report and other process design conditions, this project adopted all-slime cyanidation CIP process: crushing part adopted two stage one close-circuit crushing process, crushing product used two stage closed-circuit grinding and classifying process; Grinding part used two stage closed-circuit grinding process, one stage ball mill discharging recycled part of gold particles by two stage gravity separation (jig + concentrating table), then middlings returned to clasifying, one stage classifier sand return was sent to ball mill, the overflow was pumped to cyclone for secondary classifying, then cyclone overflow entered into two stage gravity separation (centrifugal separator + concentrating table) for recycling part of gold particles again. Then, the middlings returned to classifying after dewatering. The cyclone setting was back to ball mill for regrinding; after the screening, undersize product flowed to the thickener for concentrating, the thickener underflow was sent to leaching operation. After leaching, adsorption and carbon extraction, gold carbon product can be obtained, which was sent to desorption electrolytic system. The leaching tailings were transported to the tailings pond. Finally, the recovery rate of gold ore was over 90%.
2018 is the key year for Xinhai to achieve great-leap-forward development. Tomorrow is coming, we never stop. We will write a more brilliant chapter with passion and dedication!