【INVITATION】Xinhai See You in CHINA MINING 2017 !
2017-09-21 XinHai Views (1156)
If you want to know more information, like quotation, products, solutions, etc., please contact us online.
Exhibition Name: CHINA MINING Congress & Expo 2017
Exhibition Time: Sept. 23rd-25th, 2017
Exhibition Center: Tianjin Meijiang Convention and Exhibition Center (18, Youyi South Road, Xiqing Dist, Tianjin)
Booth Number: N1-1507A
As the global mining forum & expo, CHINA MINING has become one of the world's four biggest mining events and one of the world's largest platforms for mineral exploration and development deal. It covers the whole value chain, including geological survey, exploration & development, mining rights trading, mining investment and financing, smelting and processing, technique and equipment, mining services, etc.. CHINA MINING plays a critical role in creating more communication and co-operation opportunities for domestic and international industry communities.
Use the table of contents below to navigate through the guide:
01

Xinhai Booth Distributio

Xinhai Booth Number: N1-1507A (Below the red box area)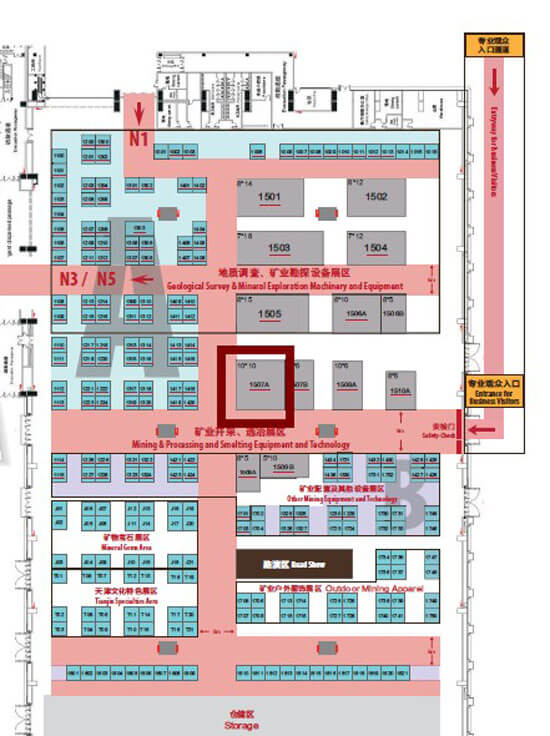 02

Xinahi 3D Showroom

The booth area of Xinhai covers 100 square meters. In addition to showing advantages and characteristics of Xinhai mineral processing EPC service to international customers, Xinhai will also focus on foreign technical exchanges and trading cooperation with world-class mining machinery enterprises, further grasp the latest technology development trend in the field of engineering machinery, mining machinery and power facilities & technology, striving to build a close and developing service platform for you.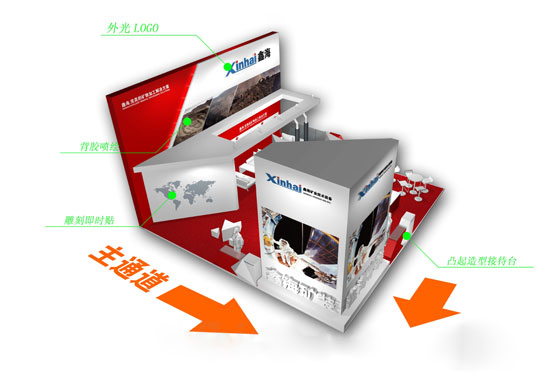 03

Xinhai Highlight

1. Provide attentive consulting service to you in four languages (English, French, Russian and Spanish).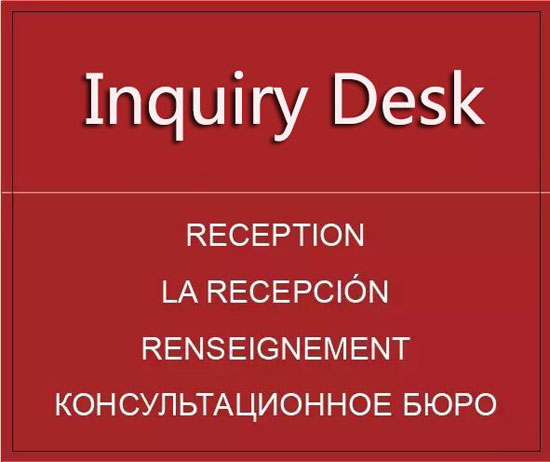 2. AR Interactive Experience
Mineral processing plant is getting closer, and mineral processing equipment is more visible! AR interactive experience feel as if you are there, taking you to experience a different mineral plant design!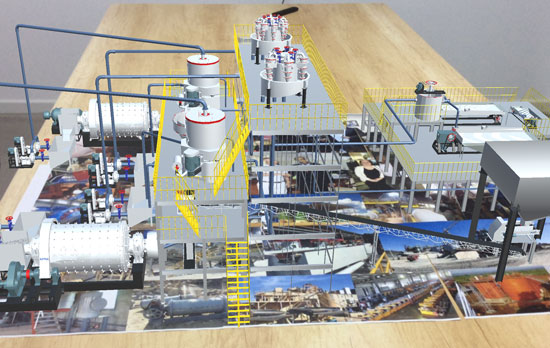 3. Order on the scene and get iPhone8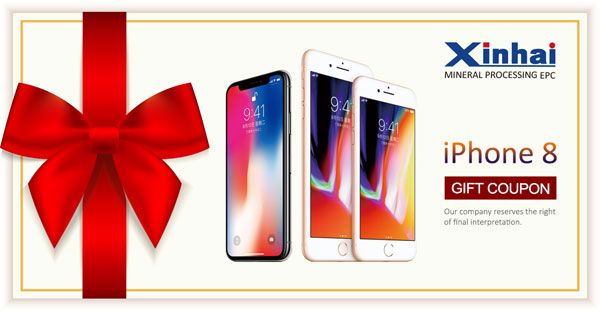 Order on the scene and get an iPhone8 gift card
Exchange Notes: 1. For transacted customers on the scene use only; 2. Trading quota is more than 2 million RMB; 3. Redeemable with seal. This card entitle you to get the gift after you sign the contract and pay the intention; 4. This card has no cash value.
4. Speech in Chinese and English
Xinhai prepares two bilingual speeches every day, which covers all aspects of mineral processing EPC service, innovative technology and equipment and help you learn more about the industry-leading mineral processing technology and equipment!
Topic
Time
Innovative Mining Techniques and Equipment
11:00AM-11:30AM September 23th
10:00AM-10:30AM September 24th
Introduction of Mineral Processing EPC Service
15:00PM-15:30PM September 23th
15:00PM-15:30PM September 24th
We also provide you with various gifts, snacks and drinks, relieving your exhibition journey!
Then Xinhai Chairman Yunlong Zhang will also attend the exhibition. As the fellow of the Australiasian Institute of Mining and Metallurgy, Vice Chairman of Strategic Union for Technology Innovation of Gold Industry, Vice President of Green Mine Construction Promotion Committee of China Mining Association, Mr. Zhang leads Xinhai to focus on mineral processing EPC service more than 20 years. Xinhai has always adhered to the service concept of "what you need is what we can do!" and has made outstanding contribution to China's mining industry.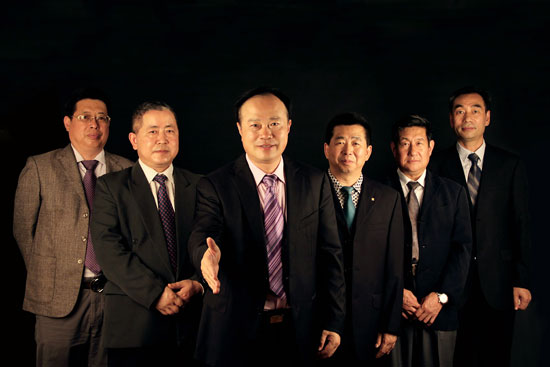 Xinhai makes an appointment with you in CHINA MINING 2017. We are looking forward to your arrival!