The story of Bob in Indonesia
2017-06-28 XinHai Views (901)
If you want to know more information, like quotation, products, solutions, etc., please contact us online.
In December, there is clearing sky like the lake in Indonesia. When you ascend a height to enjoy the distant view, a piece of the ocean just come into view. And you can see small islands that scatter in the ocean occasionally. Here, you don't have to go through the cold winds of the north; here, you don't have to wear the face mask to get away from the smog. Here, Xinhai Indonesian office is expecting its second birthday.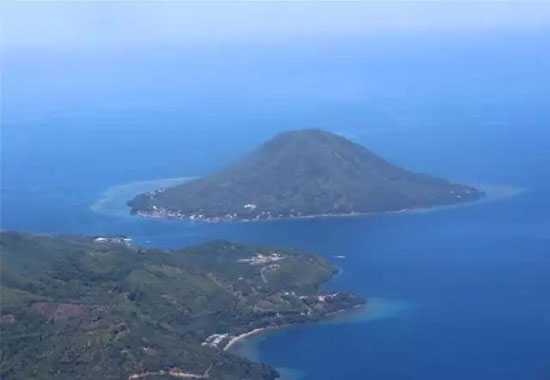 On the flight to Indonesia, you can clearly see islands that scatter across the ocean.
Indonesia is the largest archipelago country in the world, which consists of about 17,508 islands between the Pacific and Indian oceans, who has rich mineral resources, such as iron, tin and gold. In February 2015, in order to provide mineral processing EPC service to Indonesia and neighboring countries timely, Xinhai Indonesian office was established in Jakarta officially. As the first salesman of Indonesian office, he shared his two years of experience in Indonesia with us.
01

WORK

Indonesia is located in the tropic, most days of the year are day short night, and the lifestyle of local people fits it. Aimed at the principle of customer convenience, we arranged our work time between 8:00 am and 19:00 pm. In daily work, most work of us is to visit customers, or invited to the customer's home, or visit customer's company, of course, we also often went to the project site for exploration.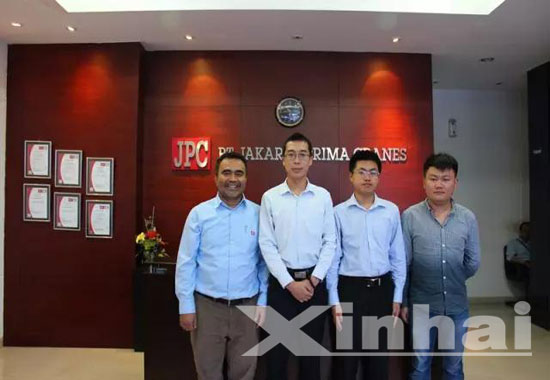 The group photo after we discussed with customers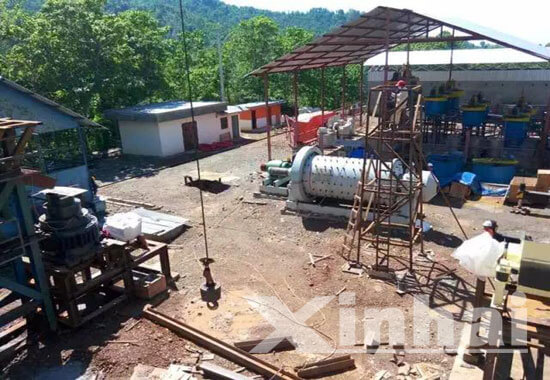 The installation site of Xinhai ball mill in Indonesia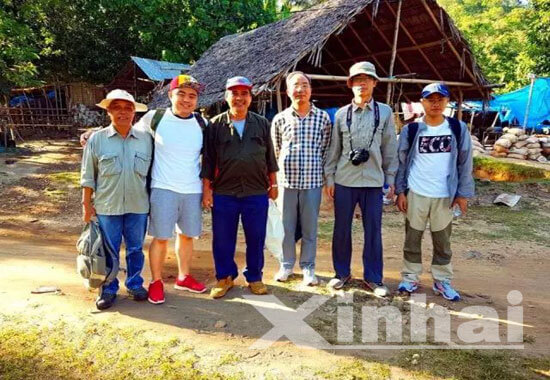 We were invited to project site for exploration and took a photo.
What calls for special attention is the traffic jam in Jakarta. Most roads were one-way street here, so motorcycles, cars and trucks often paralleled in the narrow road. Because there was no sidewalk, pedestrians often shuttled on the road constantly, which greatly affected the flow of vehicles. Therefore, when arranging to meet customers, we often set out one or two hours in advance.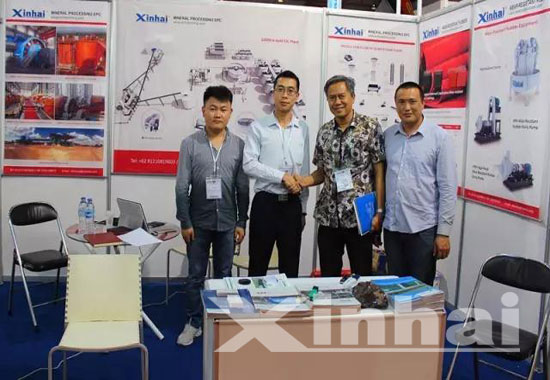 In Indonesian international mining exhibition, we won the trust of customers with our hospitable service.
In addition, we actively participated in biennial Indonesian international mining exhibition, communicated with senior mining personnel from Southeast Asia and other countries, especially discussed deeply in mineral processing EPC service, digital mine and international leading mineral processing technology, which sought more cooperation opportunities for Xinhai in the Southeast Asia market.
02

LIFE

There is no wheat In Indonesia for its climate, so the main staple foods are rice, corn or potato, especially rice, and the taste prefers to pungency. Except for cooking rice, Indonesians like to pack rice or glutinous by banana leaves or palm leaves, then steam them, which is called "ketuba". Personally, I was a bit comfortable with the climate and eating habits when I first came here.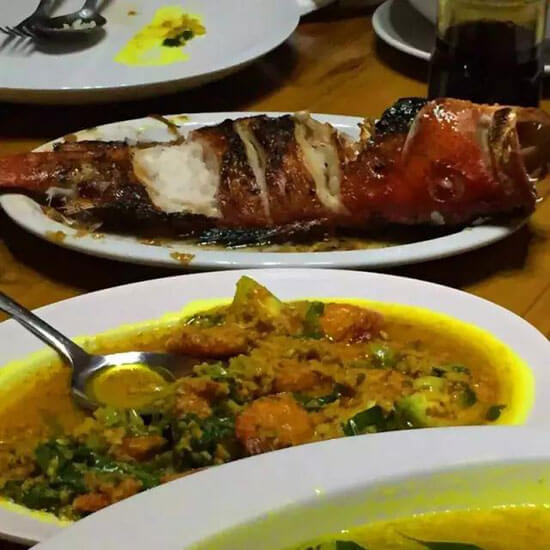 In Indonesia, I found that whether seafood or other dishes, all of them are cooked with various spices, as well as pepper, onion, ginger, garlic and so on.
Because Indonesia is an archipelago country, it has rich fish resources, you can eat more fresh seafood at a cheaper price than at home, which is also a comfort point for me.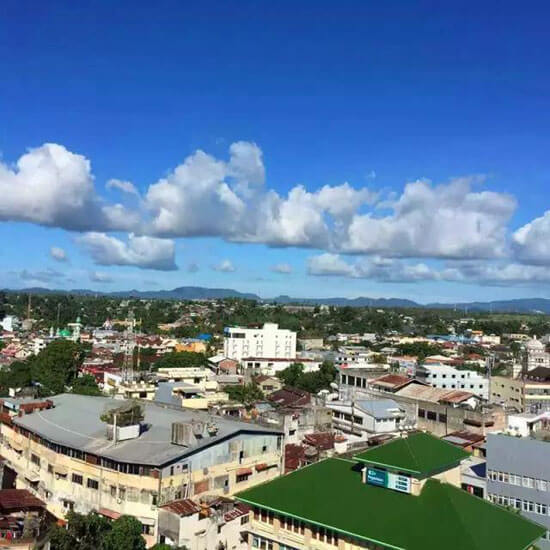 In Jakarta, the annual average temperature is 27 ℃. And The evergreen trees along both sides of the street.
In addition, nearly 80 percent of Indonesians are Muslim, churches in Jakarta can be seen everywhere, and people usually pray five times in a day. In daily contact, they pay more attention to manners, they prefer coffee or tea, not drinking.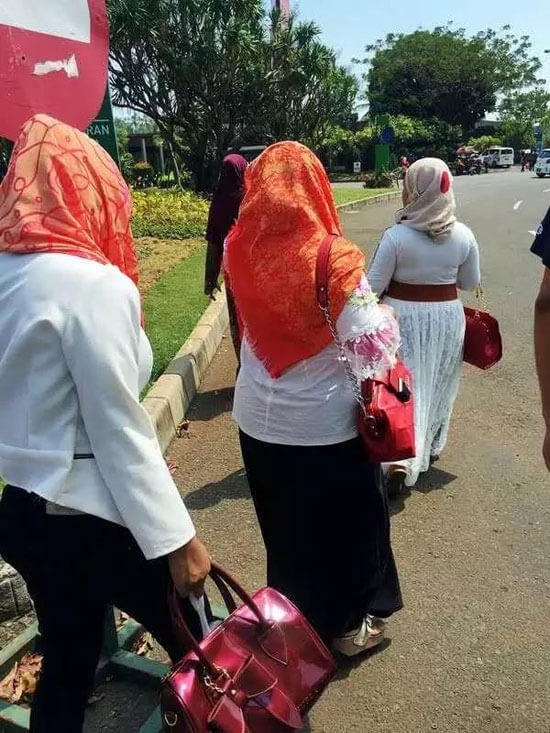 I often see people going to church in groups to pray when I go to work, which has become an indispensable part of their life.
In free time, in addition to gym and swimming, we also chose walking cross-country, which not only relieved exhaustion caused by intense work, but also further understood the natural culture of this country.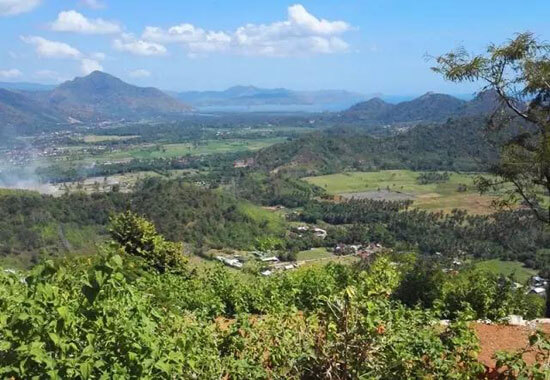 Traveling in Indonesia, you can see the lush plants everywhere. And you can see the border of the island and sea on a higher ground.
It is the time to start work in the early days of Indonesia, mostly are dealing with customer's consulting, so I often stayed up late. That time was not easy, but I went through it finally. Solving customer problems through own efforts and guaranteeing our business, I felt a sense of accomplishment.
In the past two years, I went to big and small mines in Indonesia, saw the island scenery, experienced different customs, and met with different people. Thinking back these times, there were various aspects of life on earth, and maybe this was the norm of life. The road ahead will be long, we expect Xinhai has a brilliant future.