Xinhai Mining Won the Honor of "2023 Natural Graphite Industry High-Quality Equipment Supplier "!
2023-04-17 XinHai Views (201)
If you want to know more information, like quotation, products, solutions, etc., please contact us online.
From April 12th to 14th, the "2023 Lithium Battery Anode Materials and Raw Material Market Summit Forum and the Fifth International Natural Graphite and Application Market Summit Forum" were held in Qingdao. Xinhai Mining attended the conference with its "Turn-key Solution for Mineral Processing Plant (EPC+M+O)" and won the honorary title of "2023 natural graphite industry high-quality equipment supplier". As the demand for graphite materials in the new energy automobile industry and new material industry continues to grow, in recent years, Xinhai Mining has continuously innovated graphite processing technology and equipment, and strives to provide customers with more complete services for the entire industry chain of graphite beneficiation!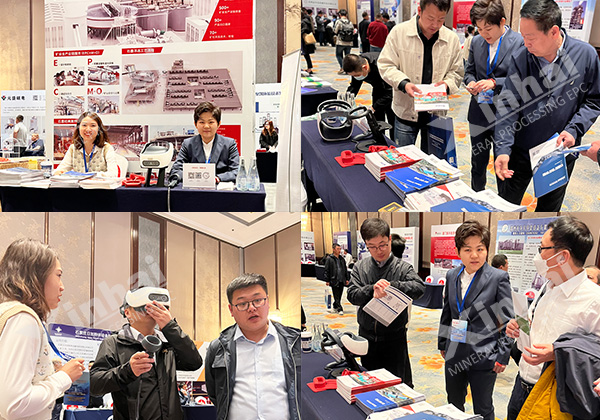 (Exhibition site)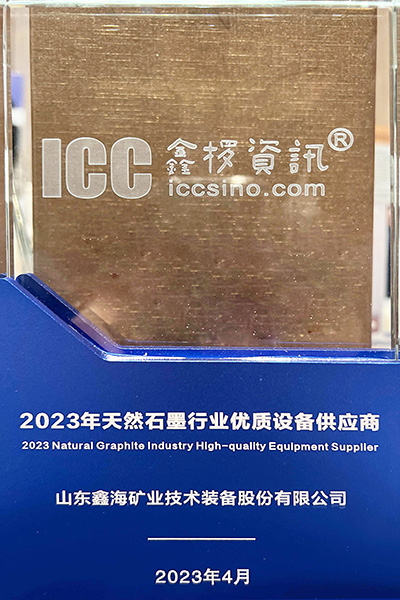 2023 Natural Graphite Industry High-Quality Equipment Supplier Trophy
Use the table of contents below to navigate through the guide:
01

Innovative graphite beneficiation test

Xinhai Mine Research Institute has accumulated rich experience in mineral processing of graphite ore, fully considers the characteristics of each ore, and adopts innovative thinking to formulate a test plan for each ore sample. Xinhai Mining has a complete set of modern advanced equipment for crushing, fine grinding, roasting, drying, spectrometers, atomic fluorescence spectrometers, atomic absorption spectrophotometers, and infrared ore analysis and testing. It can carry out tests of various mineral processing methods such as gravity separation, magnetic separation, flotation, cyanide leaching and adsorption, bacterial oxidation, acid leaching and wet mineral processing, special mineral processing, heap leaching, tailings concentration and dry discharge, and provide reasonable mineral processing solutions.
02

Customized graphite concentrator design

There are no two identical mines in the world, and Xinhai Mining can tailor the beneficiation design plan for each graphite mine, instead of just "copying" the plan.
✦01 Comprehensive field investigate
Including raw ore supplied by the concentrator, plant site, water and electricity, transportation, geography, etc.
✦02 Determine the feasibility plan
The 14 departments of the Mine Design Institute worked together to finalize the feasibility plan based on the data collection and feasibility study of each specialty, and wrote it as the "Feasibility Study Report".
✦03 Make the construction drawing of the dressing plant
After passing the preliminary design review of some construction drawings, the Mine Design Institute began to make construction drawings according to the design plan. At the same time, it carried out "design disclosure" to the construction command personnel at the construction site, and handed over details such as precautions, strict specifications, and important content.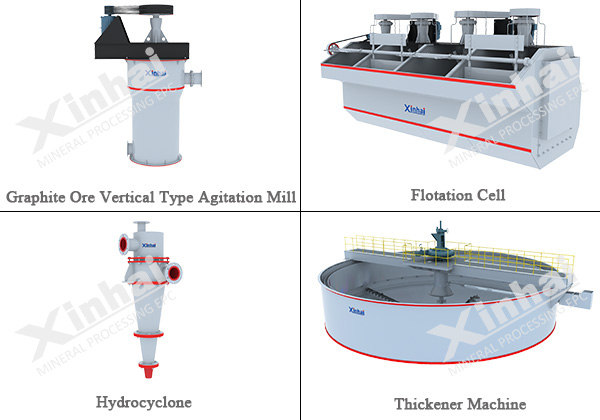 03

Efficient graphite beneficiation equipment

Xinhai Mining has been focusing on the research and development of mineral processing equipment for more than 20 years. It has two major production plants and more than 200 skilled mineral processing equipment manufacturing workers. The new intelligent equipment manufacturing workshop is equipped with automatic welding manipulators, various types of vertical lathes, gear hobbing machines and other processing equipment. Various equipment required for graphite ore beneficiation can be tailored according to customer needs. Graphite ore beneficiation equipment mainly includes vertical agitation mill for graphite, flotation machine, drum dryer, chemical agitation tank, chamber filter press, XHGY-B series CNC dosing machine, etc.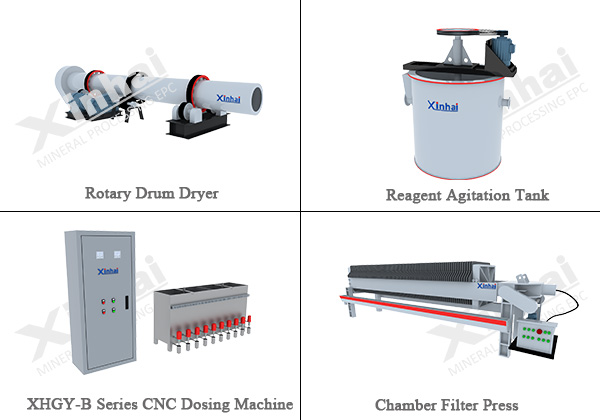 In the future, the lithium battery anode industry will continue to maintain a growth trend, and the entire industry chain of lithium battery anode materials also needs more R&D updates, process innovations, and equipment supply. As the proposer and practitioner of "Turn-key Solution for Mineral Processing Plant (EPC+M+O)", Xinhai Mining will continue to strengthen the innovation of graphite beneficiation technology and graphite beneficiation equipment, enhance core competitiveness, and help customers build low-consumption High-performance and high-efficiency graphite ore dressing plant project to achieve high-quality and sustainable development!