What Is Placer Gold Processing Equipment and Process Flow?
2022-12-14 XinHai Views (276)
If you want to know more information, like quotation, products, solutions, etc., please contact us online.
With the advancement of science and technology, the beneficiation method of placer gold has made great progress. Different placer gold mines will use different beneficiation techniques. Concentrators now widely use various beneficiation technologies such as gravity separation, flotation, magnetic separation and electric separation to improve the separation index of fine-grained gold minerals. Flotation separation is one of the commonly used schemes for placer gold ore. This article will mainly introduce the placer gold processing equipment and flotation process flow.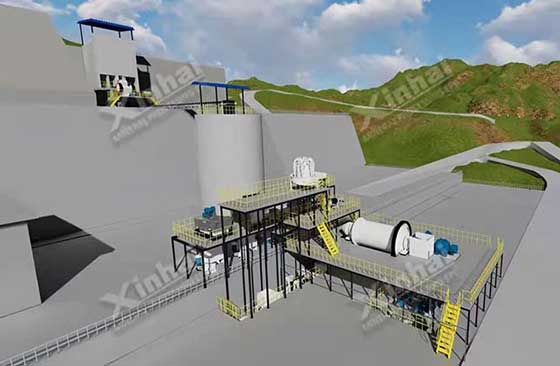 Use the table of contents below to navigate through the guide:
01

Placer gold ore flotation process technology

Due to the low gold content in placer gold, generally the raw ore needs to be sorted first and then further purified to obtain a high-grade concentrate. Therefore, the placer gold ore beneficiation process includes two major parts, namely separation and purification. In actual production, the original ore of placer gold also contains a large amount of gangue minerals. In order to avoid affecting the recovery rate of the concentrate, these gangue minerals need to be screened out.The overall treatment process of placer gold includes three steps of screening, sorting and purification. Since the floatability of gold is better than that of sand and gravel, and the gold in placer gold is basically in a free state, flotation is one of the more cost-effective methods. The amalgamation method can be used when purifying and enriching placer gold concentrate, which can further improve the recovery rate of the concentrate.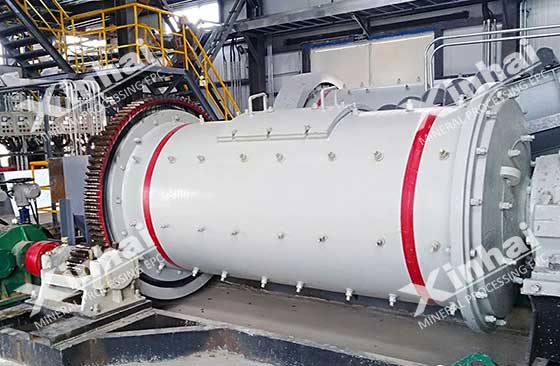 02

Placer gold ore flotation process flow

After crushing and screening, the placer gold ore enters the ball mill for grinding. The product after grinding is basically dissociated from the gangue minerals, and then enters the amalgamation cylinder together with the minerals screened by the sieving machine for processing. Recover part of monomer gold. The ore pulp that is not easy to be recovered enters the mixing tank to stir evenly, and then enters the flotation machine for one stage of roughing, and the coarse concentrate is then subjected to two stages of separation to obtain placer gold ore. If the gold placer contains iron ore, to avoid waste of resources, the roughing tailings should be subjected to two stages of sweeping and two stages of selection. During the concentration, magnetic separation can be used. After the two stages of magnetic separation, iron concentrate and tailings can be obtained. mine.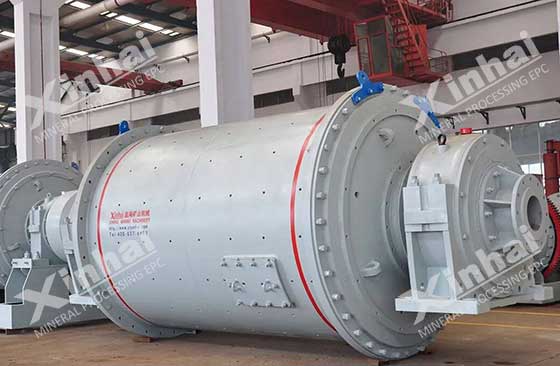 The main features of this process: energy saving, high efficiency, and eco-friendly. This technological process adopts the amalgamation cylinder to carry out gold recovery in the first step, so as to improve the recovery rate of gold concentrate. In addition, the amalgam in the amalgamation cartridge can be reused and poses little hazard to workers and the surrounding environment. Medium and large concentrators can use this process to process placer gold ore.
03

Placer gold processing equipment

In different processing stages of placer gold, different types of mineral processing equipment will be used, mainly including raw material pretreatment equipment, mineral processing equipment and purification equipment.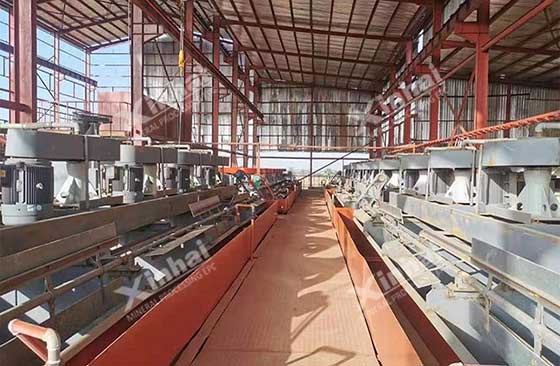 Placer gold ore pretreatment equipment mainly includes screening and grinding equipment. Screening equipment generally adopts vibrating screens. Vibrating screens have the advantages of thorough screening, anti-clogging, energy saving and high efficiency, and are one of the ideal equipment for screening raw placer gold ores. Grinding equipment can adopt energy-saving ball mill, which is an improved design based on the old-fashioned mill, and has the advantages of less power consumption, low noise, and high efficiency.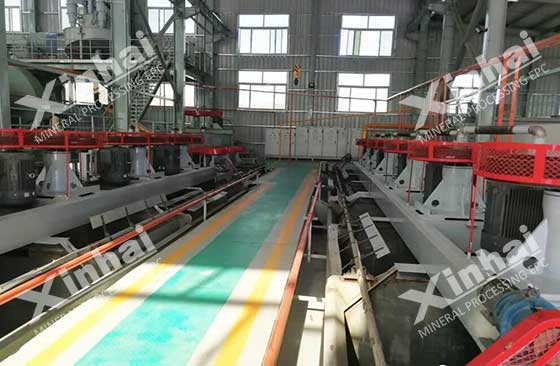 There are many kinds of flotation machines to choose from for the separation equipment of placer gold, and the combined flotation system is generally used. The flotation system has the advantages of large processing capacity and high recovery rate. The purification equipment generally adopts the internal amalgamation equipment - amalgamation cylinder. The amalgamation purification method has many advantages such as less investment, quick effect, and recovery rate. In addition, auxiliary equipment such as belt conveyors and vibrating feeders need to be applied in the process.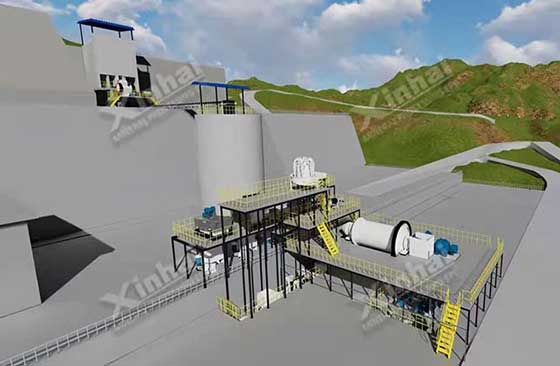 The above is the introduction of the placer gold processing equipment and process flow for flotation process. The placer gold in different ore deposits or blocks has different components. Xinhai Minerals recommends beneficiation test analysis to determine a suitable placer gold ore beneficiation plan. Xinhai Mining has many years of experience in beneficiation testing and many successful cases of placer gold beneficiation scheme design. We can provide you with customized placer gold beneficiation process and a complete set of efficient beneficiation equipment. If necessary, welcome to consult.