What does Hematite Processing Equipment Include?
2022-06-01 XinHai Views (511)
If you want to know more information, like quotation, products, solutions, etc., please contact us online.
Generally, the hematite processing technology mainly includes: pre-concentration stage, separation stage and concentrate/tailings dehydration stage. So in different stages, what are the commonly used beneficiation equipment for hematite? Let's find out together!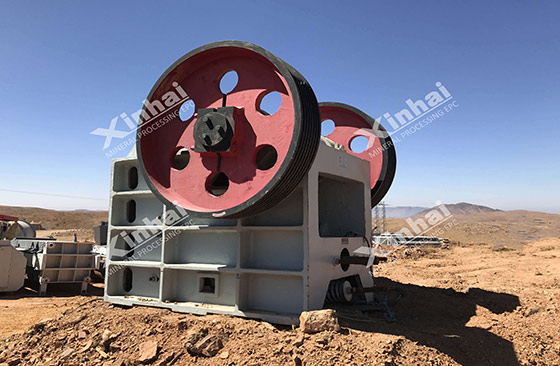 Use the table of contents below to navigate through the guide:
01

Hematite pre-processing equipment

The pre-processing stage of hematite mainly includes the process of crushing, screening, grinding and classifying.

Crushing and screening: the raw ore is sent to the crusher by the feeder for crushing, and the crushed product enters the screening machine. The material on the screen is returned to the crusher for re-breaking, and the material under the screen is sent to the grinding stage by the belt conveyor.

Grinding and classifying: Generally, the hematite grinding and classifying processes adopt two-stage grinding operations, and mostly uses autogenous mills (large-scale dressing plants) or grid-type ball mills + overflow ball mills for wet grinding. After grinding, the minerals need to be classified, the overflow products enter the classifying process, and the remaining products are returned to the ball mill for regrinding.

Commonly used hematite processing equipment at this stage are: crusher, screening machine, belt feeder, ball mill, classifier, hydrocyclone, etc.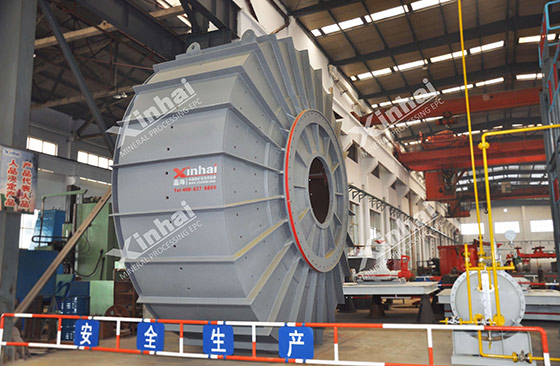 02

Hematite separation equipment

According to the different properties of hematite ore, its beneficiation technologies are also different. There are flotation separation, magnetic separation, gravity separation and combined separation. Therefore, the common hematite separation equipment are:
1. Hematite flotation equipment
The separation of hematite by flotation is based on the difference in the properties of the mineral surface, and the flotation is carried out by adding chemicals to the minerals to improve its characteristics. There are positive flotation, reverse flotation and so on. Among them, positive flotation uses anionic collectors to float iron ore from raw ore. Reverse flotation uses anionic or cationic collectors to float gangue minerals from raw ore.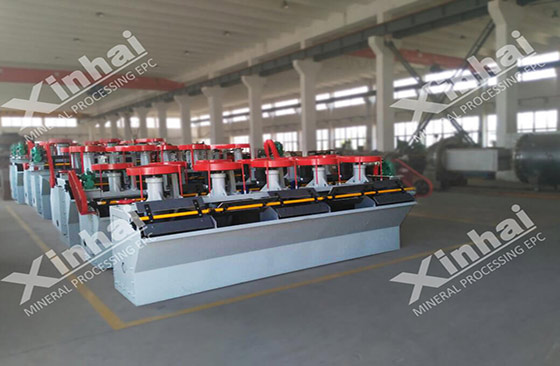 The main hematite flotation equipment are: SF flotation machine, JJF flotation machine, BF flotation machine, KYF flotation machine, XCF flotation machine, etc. The specific equipment needs to customize suitable flotation equipment according to the properties of the ore.
2. Hematite magnetic separation equipment
Hematite magnetic separation can be divided into weak magnetic separation and strong magnetic separation according to the magnetic difference of its minerals. Weak magnetic separation is often combined with strong magnetic separation. The hematite is first separated by weak magnetic separation, the obtained tailings are subjected to strong magnetic roughing and sweeping, and the rough concentrate is subjected to strong magnetic separation. This process is mostly suitable for mixed ore of magnetic and hematite. Strong magnetic separation is often used in conjunction with flotation. The coarse concentrate is obtained by strong magnetic separation, then enters the ball mill for fine grinding, and then enters the flotation machine to obtain the hematite concentrate. The method is suitable for processing hematite containing gangue minerals such as quartz, feldspar and chlorite.
The main hematite magnetic separation equipment includes: permanent magnet drum magnetic separator, high gradient magnetic separator, eccentrically arranged rotating magnetic field dry separator, magnetic drum, etc.
Permanent magnetic drum magnetic separator: it is used for pre-selection, rough selection and selection operations. The selected particle size range is 2~10mm;
High gradient magnetic separator: it is mainly used for strong magnetic separation operations. It is suitable for processing fine-grained hematite ore below 2mm;
Dry magnetic separator: it is used for pre-selection of hematite before grinding, hematite tailings reselection and iron recovery operations from waste steel slag.
Magnetic drum: it is used for strong magnetic separation mostly. It is suitable for magnetic separation of coarse-grained hematite below 30mm.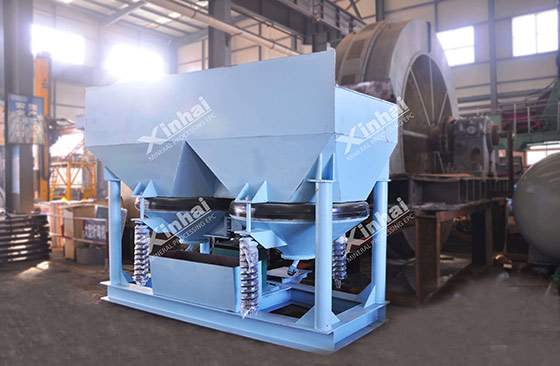 3. Hematite gravity separation equipment
There are three kinds of hematite gravity separation, which are selected according to the particle size of hematite ore. There are jig reselection, shaker reselection and chute reselection. The beneficiation equipments are jig, shaker and spiral chute.
Jig machine: it can process 30(2)~0.5mm coarse-grained hematite;
Shaking table: it can handle 2~0.037mm fine-grained hematite;
Spiral chute: it can process fine-grained hematite with 0.1~0.37mm and low mud content.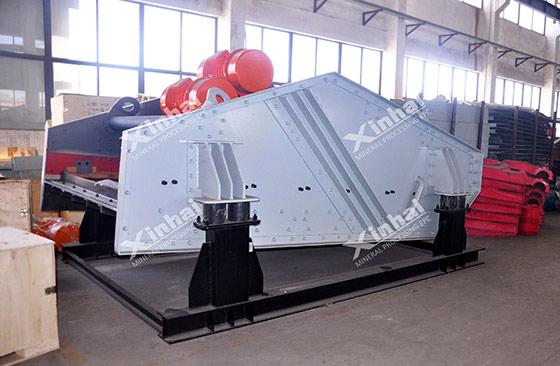 03

Hematite dewatering equipment

Hematite dehydration operations are generally divided into two parts: concentrate dehydration and tailings dehydration. The specific dehydration requirements should be determined according to the actual dressing plant needs. Among them, the dehydration of hematite concentrate is that the iron concentrate obtained after separation is concentrated in the concentrator, and after reaching a certain dehydration rate, it is sent to the filter for continued dehydration. The obtained filter cake is ground for hematite concentrate. The dehydration of hematite tailings mainly adopts the tailings dry discharge system. It mainly uses a variety of dehydration equipment for dehydration to reduce the water content and send it to the tailings pond for storage.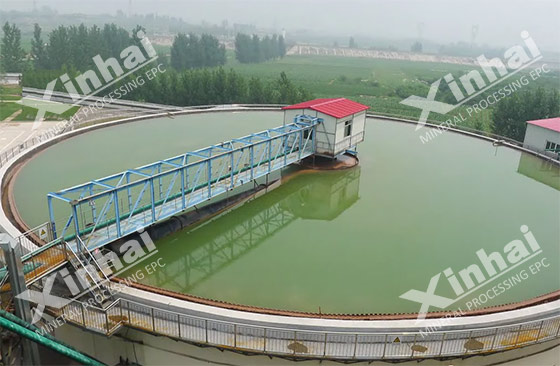 The main dewatering equipments of Xinhai Mining include: cyclone, thickener, high frequency dewatering screen, filter press and filter, etc.
Cyclone: It is generally used for a concentration operation, and its low flow concentration range is 60~70%;
Thickener: it can be used for one or two stage dehydration operation, and its low flow concentration range is 50~60%;
High-frequency dewatering screen: it is generally used as a three-stage dewatering operation, and the final moisture content of the product is 12~15%
Filter press/filter: It is often used in the final dehydration stage, and the moisture content of the product is 9~12%.
The above is the introduction of conventional beneficiation equipment in hematite beneficiation plant. In the actual beneficiation plant, the selection of the hematite beneficiation process and processing equipment should be determined according to the results of the beneficiation test. You cannot blindly select or copy the mineral process equipment, and customize the hematite beneficiation process equipment that conforms to your actual situation to achieve the desired return on investment.
Xinhai has more than 20 years of experience in beneficiation plant design and equipment production, and has participated in a number of hematite-processing projects. If you need it, please contact us.