Common Chrome Ore Beneficiation Process and Equipment
2023-05-10 XinHai Views (227)
If you want to know more information, like quotation, products, solutions, etc., please contact us online.
The selectability of chrome ore is affected by many factors, such as the grade, purity, purity of immersion, and the composition and quantity of symbiotic gangue minerals. The chromium ore with different properties will be processed by different mineral beneficiation technologies. At present, the chrome ore beneficiation process often used in the concentrator includes: mechanical mineral processing technology, fire method enrichment technology and chemical mineral processing technology. The following will introduce several chrome ore beneficiation processes and equipment.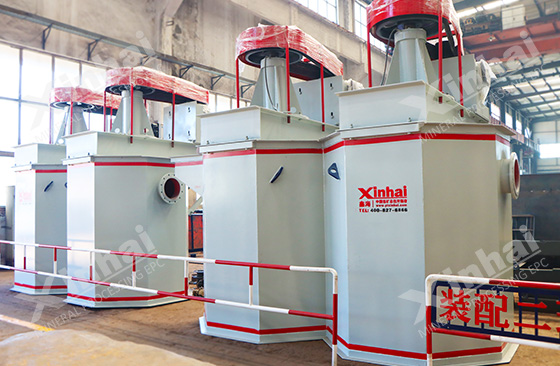 Use the table of contents below to navigate through the guide:
01

Chrome ore washing + screening process

Ore washing is mainly to separate ore and mud by hydraulic flushing or mechanical scrubbing. The ore washing equipment suitable for chromium ore includes ore washing machines, cylinder washing machines and trough washing machines.

The ore washing process is often accompanied by screening process, which needs to be washed directly with clean water on the vibrating screen or the ore obtained from the ore washing machine is sent to the vibrating screen for screening. The screening process can work independently to divide ore into different particle sizes and grades for different purposes. Common screening equipment includes circular vibrating screen, linear vibrating screen, self-centering vibrating screen, etc.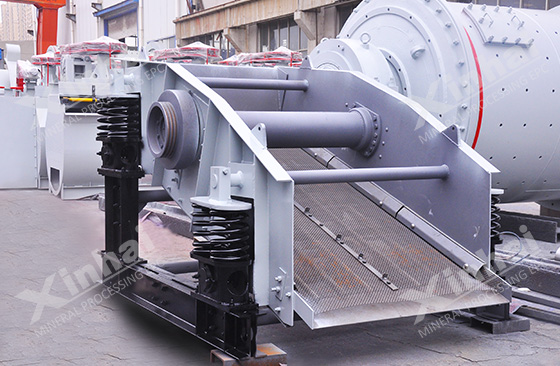 02

Chrome ore gravity separation process

When dealing with dense chromium oxide ore, the concentrator often uses gravity separation. Gravity separation process can be divided into three types: heavy medium beneficiation, jig gravity separation and shaking table gravity separation. Generally, these three gravity separation processes are mostly used in combination, and the chromium oxide ore is sent to the crusher for crushing and then classified. The coarse-grained ore is processed by jigging, while the fine-grained ore is sent to the shaker for processing. Gravity separation equipment mainly includes jigs and shakers.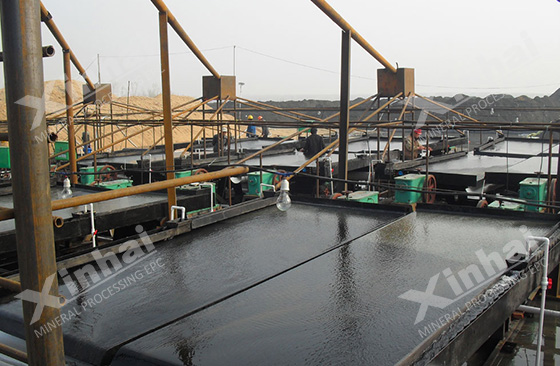 03

Chrome ore strong magnetic separation process

Chromium ore has weak magnetism. When the magnetic field strength of the strong magnetic separator is 800-1600kA/m, it can be effectively recovered, and the chromium grade can be increased by 4%-10%. Due to the advantages of simple operation, easy control and strong adaptability, the magnetic separation process has gradually become one of the main methods of chrome ore beneficiation. Magnetic separation equipment can be divided into weak magnetic field magnetic separator, medium magnetic field magnetic separator, strong magnetic field magnetic separator, etc.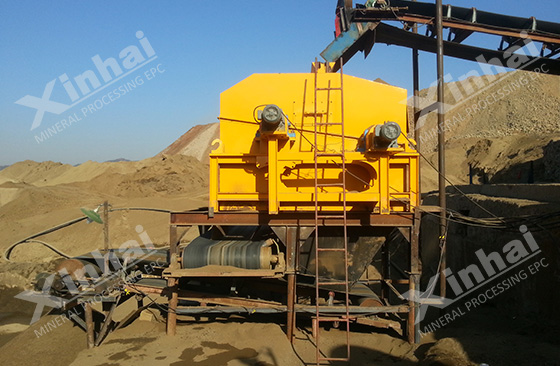 04

Chrome ore strong magnetic separation + flotation process

The strong magnetic separation + flotation process is mostly used in the beneficiation of low-chromium, low-phosphorus, high-iron manganese ore mainly composed of chromium carbonate ore. Chromium ore needs to be ground before magnetic separation, and the grinding process can adopt the rod milling-ball milling process. The equipment used mainly includes ball mill, inflatable flotation machine and strong magnetic separator.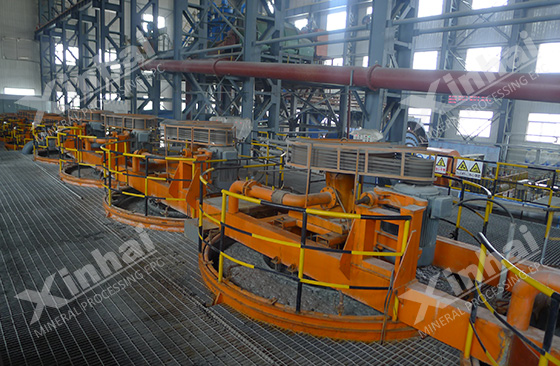 05

Chromium ore pyrochemical enrichment process

The pyro-enrichment process of chromium ore is suitable for processing high-phosphorus and high-iron refractory chromium-depleted ores. Because the reduction temperatures of manganese, phosphorus, and iron are different, the temperature in the blast furnace or electric furnace can be controlled to selectively separate manganese, phosphorus, and iron, and chromium-rich, low-iron, and low-phosphorus chromium-rich slag can be obtained. The fire enrichment method has simple process and stable production.

The above content is the common chrome ore beneficiation process and equipment required for beneficiation. Because different types of ores have different components, it is not possible to copy the beneficiation process of other chrome ore, and the appropriate beneficiation process of chrome ore should be customized according to the results of the beneficiation test. Xinhai Mining can provide you with general contracting services for chrome ore beneficiation, including ore beneficiation tests, customized chrome ore beneficiation process, and complete sets of efficient beneficiation equipment. If necessary, welcome to consult.