Integrity 315, Xinhai Mining is always in action!
2020-03-16 XinHai Views (1209)
If you want to know more information, like quotation, products, solutions, etc., please contact us online.
According to the pneumonia outbreak, our life and production have been influenced in various degrees. While fighting the epidemic, people never let down their emphasis on quality and integrity. When the March 15th comes, it reminds people that integrity management should not only be in response to the slogan shouted by 315, but every enterprise should always fulfill the commitment.
Since the foundation, Xinhai Mining always abide by the service concept "sincere to treat people, honest to manage". The president Mr. Zhang Yunlong once wrote "take good faith as the foundation, creates the international brand, and build hundred-year Xinhai", reminding the Xinhai personnel to abide by the industry standard, casts the brand with the ingenuity, serves the customer with the good faith.
In over 20 years, Xinhai Mining keeps updates the quality of products and service, also pays attention to the on-time delivery of every project, to make every effort to provide meticulous and thoughtful customer experience and fulfill the commitment to every customer on time.
Use the table of contents below to navigate through the guide:
01
Continue to improve the Mineral Processing EPC+M+O service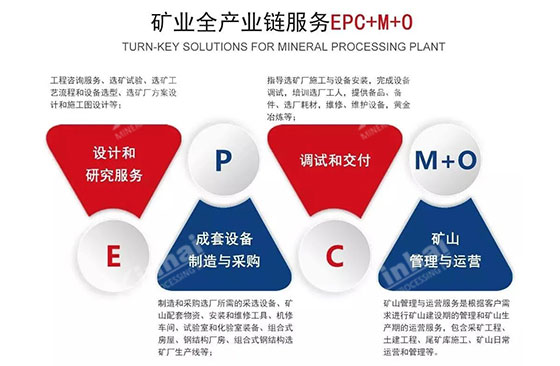 Since its foundation, Xinhai Mining has always been customer-oriented, adhere to the through-train service of mining engineering, and gradually from a single mining equipment manufacturing extended to a collection of "mine design and research, complete equipment manufacturing and procurement, installation and commissioning and delivery" and other services in one of the "Mineral Processing EPC service". Then in 2019, Xinhai Mining combined with global mining situation and upgraded "Mineral Processing EPC service" again to "Mineral Processing EPC+M+O service", covering the design and research, complete equipment manufacturing and procurement, commissioning and delivery, mine management and operation, which includes each link of the construction of the mine enterprise modernization, makes every effort to consider project service carefullization in each link, make each link orderly and interlocking, avoiding delay and overdue, arising from the construction security mill plant as early as possible to obtain the ideal economic and technical index.
02
Technologies guarantees the quality
Xinhai Mining has Mine Research Institute, Mine Design Institute and Mechanical Design Institute, which provide the strength support to the Mineral Processing EPC+M+O service. Xinhai Mine Research Institute can provide accurate mineral processing experiment for over 70 kinds of minerals. They adopt the innovative thinking to make test plan for each kind of ore sample and fully consider the characteristics of each kind of ore. Mine Design Institute carry out 3D design according to Chinese standard, Australian JORC standard, Valmin standard, Canadian NI43-101 standard or local national standard, designing the production line of composite steel structure concentrator, and making a customized design plan to achieve higher efficiency.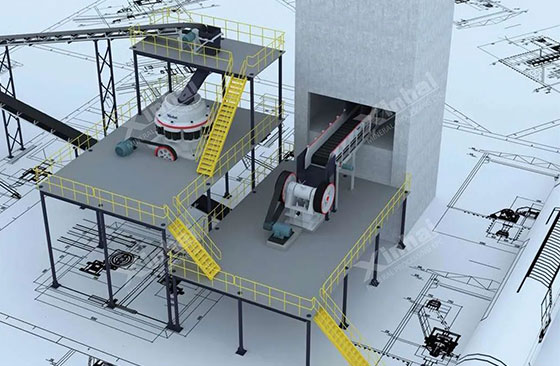 In order to make a better combination of process and equipment, Xinhai Mining put a lot of ideas on the improvement of equipment quality. Xinhai Machinery Design Institute has a large number of technical personnel with both mechanical design experience and practical experience in mineral processing, and has carried out technical transformation of more than 80% of common mineral processing equipment, and obtained a number of national patents. In terms of equipment research and development, Xinhai Mining has always been striving for perfection to help customers improve production rate, reduce energy consumption and extend the stable operation time of equipment.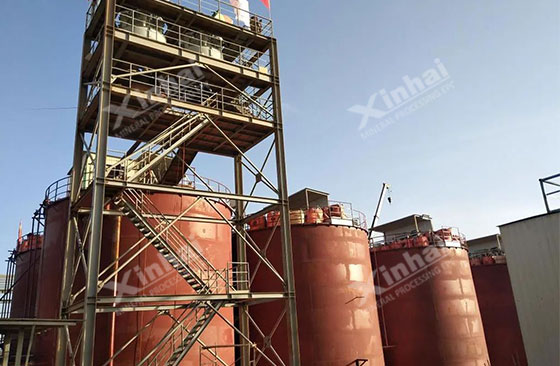 03
Treat equally with domestic and overseas projects
No matter domestic or overseas project it is, Xinhai Mining always provide high standard services, and guarantee the on-time delivery and production. During the construction of China-Uganda industrial park for international production capacity cooperation, there is only 5 months since the contract signed to the installation. After the time of equipment production and transportation on the ocean, the installation time left for Xinhai is only 2 months. In such tight schedule, Xinhai Mining not only committed its promise to complete the installation of the whole system, but also through single machine test, combined test and belt material trial production once. The Ugandan President visited the processing plant and spoke highly of Xinhai's work. This is a fulfillment of the Xinhai promise, but a microcosm of hundreds of projects which Xinhai completed.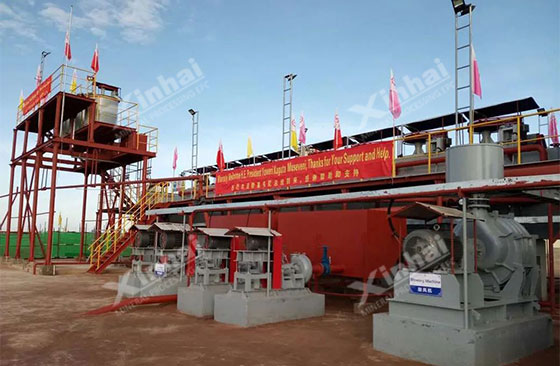 When the outbreak came, to guarantee the processing plant construction won't be influenced, Xinhai Mining gradually and steadily resumed production, ensured the orderly process of the project, and ensured the early delivery and production of the plant. After the lunar new year holiday, the first branch of overseas installation and commission personnel were assembled and rushed to the project.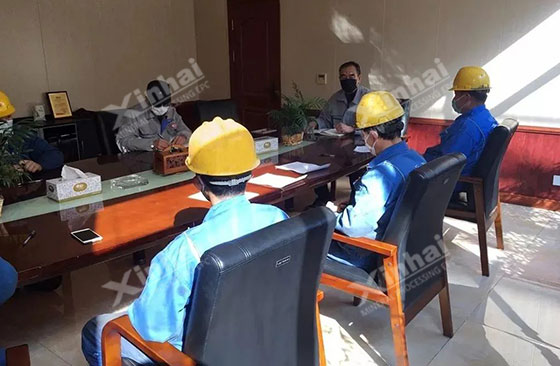 Till now, Xinhai Mining still believes that, continuously tamping their own quality is the only way to development. This makes Xinhai Mining wins a lot of recognition and honor, including "ISO9001:2015 international quality management system certification", "abide by the contract and credit enterprises", "baidu credit and credit certification", "credit and credit enterprises", "yantai city small and medium-sized credit enterprises" and a series of honorary titles. Recently, Xinhai Mining received the AAA enterprise credit report, which is the strong proof of Xinhai Mining's good faith in management.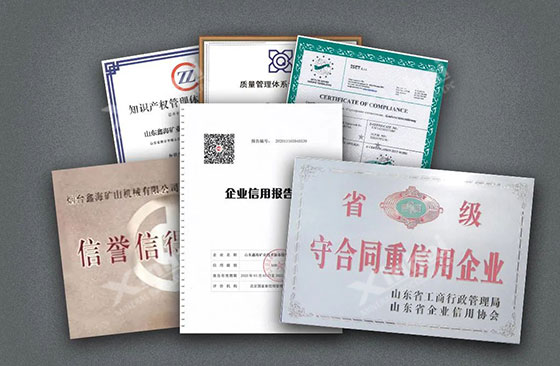 As the participant and practitioner of Mineral Processing EPC+M+O service, Xinhai Mining promise here. We will always practice "what you need is what we can do", practice the attitude of facts, developing with integrity, and actively fulfill the promise of customers, to provide high-quality equipment and services for the global mining industry.