The Chairman of Xinhai Mining, Mr Zhang Yunlong, Took Part in the 4th International Mining Property Information Conference
2019-12-06 XinHai Views (1126)
If you want to know more information, like quotation, products, solutions, etc., please contact us online.
Recently, 2019 the 4th International Mining Property Information Conference is convened in Xi'an. It is pointed at pushing the communication of mining property information, resource development and trade negotiation with the topic "pushing the cooperation of mining properties and win-win in the future". Over 240 mining company and over 600 colleagues in mining industry took part in this conference from home and abroad. The participants are from Canada, Russia, Australia and other 15 countries and regions.
The chairman of Xinhai Mining, Mr Zhang Yunlong, took part in this conference and gave the theme speech "Overseas Mining Industry Investment Experience and Strategy". He talked about the overseas mining industry development direction from mineral processing technology innovation, which got a warm response from participants. During the conference, Xinhai Mining innovation "Mineral Processing EPC+M+O service" attracted a number of participants to consult and visit.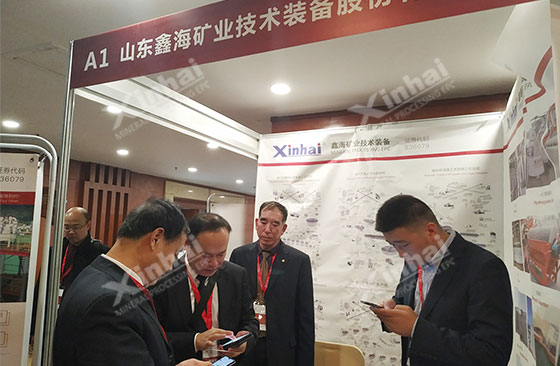 (Xinhai Mining exhibition booth)
During the conference, Mr. Zhang Yunlong pointed that, there were three common problems in exploitation of mining project at home and abroad: over budget investment, overdue put into production, the day of production is the time of technology renovation. Pointed at these three problems, Mr Zhang Yunlong put forward that the source was that the technology scheme was determined by copying or experience.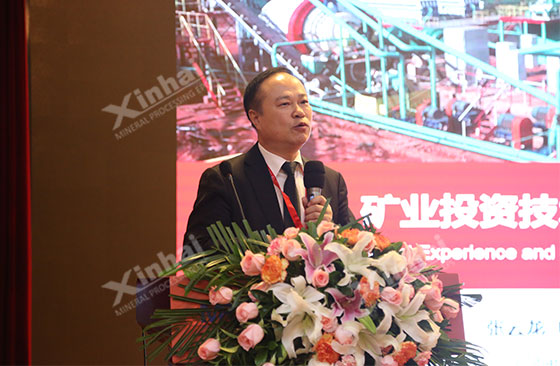 (The chairman of Xinhai Mining gave the speech)
Xinhai Mining focus on the technology innovation. It always thinks that there is no the same mine all over the world. Every mine should customize its suitable processing technology and equipment to create ideal efficiency. Therefore, Mr Zhang Yunlong shared the innovation achievement and experience of Xinhai Mining from mineral processing technology and mineral processing experiment with the guests.
(The chairman of Xinhai Mining, Mr Zhang Yunlong gave the speech)
In the mineral processing technology, Xinhai Mining has 28 kinds of innovation processing technology in only gold processing. In the conference, Mr Zhang Yunlong separately explained with an amount of gold processing plant instances about the sand containing metallic mineral recovery, high grade grain gold multiple ore processing, gold processing thechnology for laterite type gold deposit or the use of chemicals for gold dressing unallowed, easy gold ore flash flotation, and technology innovation of easy to grind and hard to grind mixed gold ore dressing.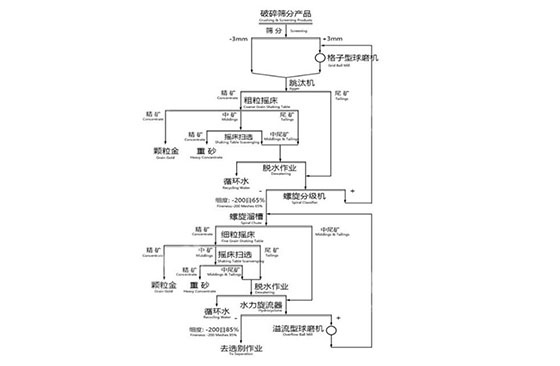 (High grade grain gold innovation processing technology)
Taking the recovery of metallic minerals in sand as an example, at present, many domestic companies only recover the coarse particles in the development of overseas tin sand ore, sand gold ore, offshore zirconium ore, offshore ilmenite, sand tantalum niobium ore, and pay no attention to the comprehensive recovery, thus affecting the project valuation and processing plant benefit. Xinhai Mining pays attention to the comprehensive recovery of minerals and the recovery of fine grain minerals. As for the sand minerals with gravity separation, Xinhai Mining will carry out the particle size sieve analysis and the test of distribution of metallic minerals in each grain. The production value should be tested in necessary. And it should be combined with the cost of mineral processing operation in each grain.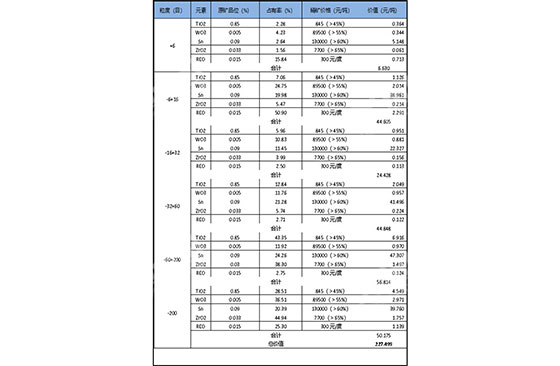 (Raw ore by grade product value table)
In mineral processing experiment, Because many mines are multi-ore supplying, the ore nature of each ore is different. The chairman of Xinhai Mining, Mr Zhang Yunlong, emphasized on the representative problem of the mineral processing sample. He also put forward the representative sample collection method: mining capacity planning and design - sampling according to mining plan - the test was equipped with several different samples - test with master sample, send samples for test verification - determine the recommended mineral processing scheme - design - construction - design mining according to pre-planned mining capacity planning - ore is allocated to the concentrator at the designated location according to the plan - mineral processing plant put into production.
Served global mineral processing plant over 20 years, Xinhai Mining always consist on the innovation thoughts, looking at each project as a whole. Till now, Xinhai Mining completed over 500 mineral processing EPC+M+O service, about over 70 kinds of minerals, and served over 2000 mines from all over the world. In the future, Xinhai Mining will devote itself to "Mineral Processing EPC+M+O service" for global mines, selecting suitable mineral processing technology and equipment, to create higher efficiency for processing plant, pushing global mining industry continuously developing in harmony and prosperity, and for the development of the mining industry with efficiency!
Use the table of contents below to navigate through the guide:
01
Xinhai Mining Classic Cases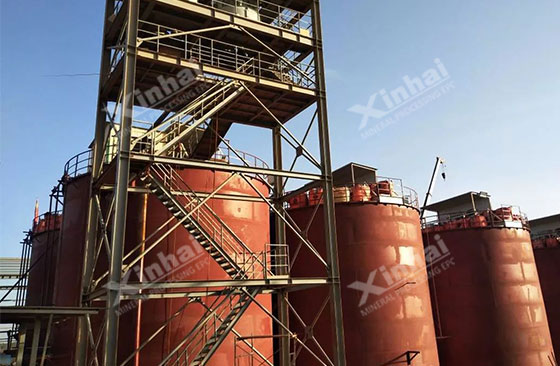 1. Guinea 6000tpd gold processing project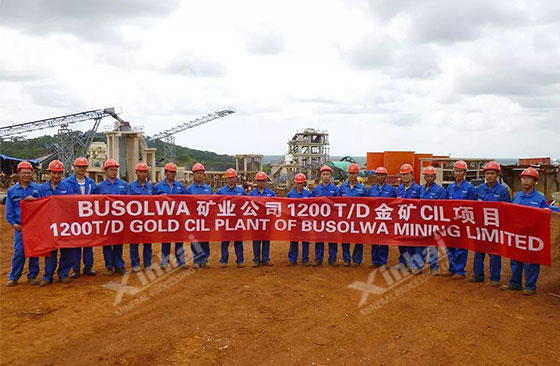 2. Tanzania 1200tpd gold processing project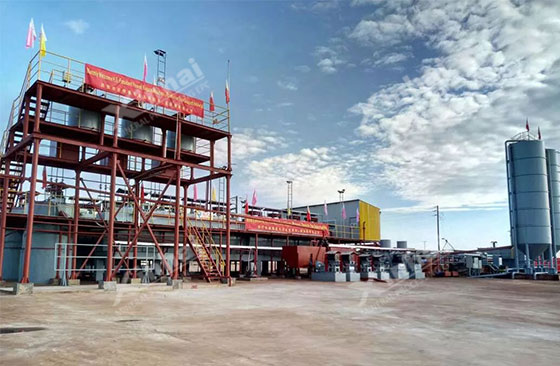 3. Uganda 720tpd phosphate processing project
4. Malaysia 700tpd gold processing project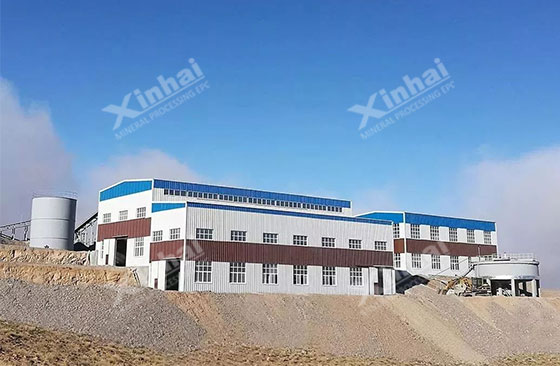 5. Morocco 500tpd silver processing project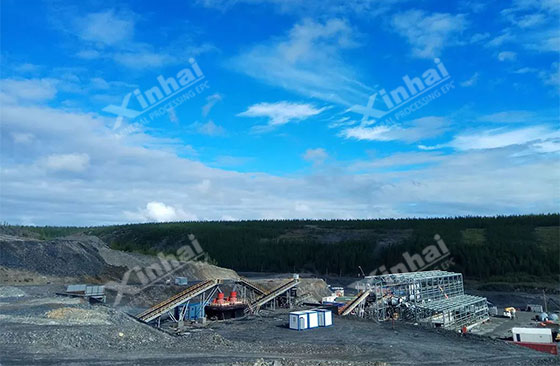 6. Russia 500tpd gold processing project