Xinhai Attends the World's Premier Mineral Exploration & Mining Convention (PDAC 2019)
2019-03-12 XinHai Views (1011)
If you want to know more information, like quotation, products, solutions, etc., please contact us online.
Recently, the World's Premier Mineral Exploration & Mining Convention (PDAC 2019) was concluded in Toronto international convention center. Over 900 mining enterprises and hundreds of mining experts from all over the world participated in this convention, shared their mining development experience and discussed the developing plan of global mining.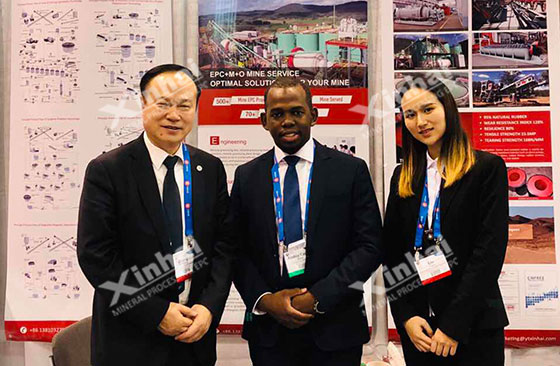 Xinhai Mining appeared in this PDAC convention with its
turn-key solution for mineral processing plant (EPC+M+O)
, namely "design and research - complete equipment manufacturing and procurement - commissioning and delivery - mine management - mine operation", which attracted many visitors to visit and negotiate.
Use the table of contents below to navigate through the guide:
01

Design and Research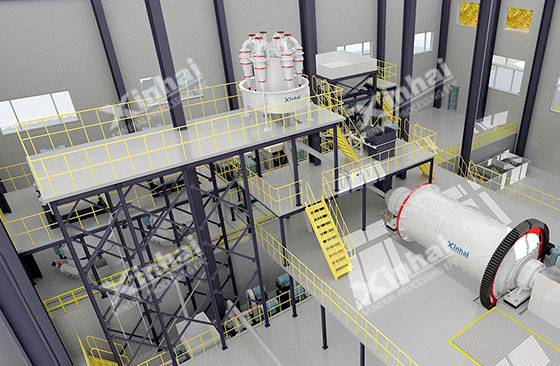 According to customer needs, Xinhai can customize the production line design of modular steel structure processing plant, that is, to design and manufacture the ore bin, water pond, platform, equipment support, hopper, chute and other reinforced concrete components into modular steel structure type. It is very flexible in the installation at the mine site, which can reduce the amount of civil work, shorten the construction time, decrease the investment, and be easy to disassemble and move.In addition, Xinhai can provide the design in accordance with Canadian NI43-101 standard. Mr. Zhang Yunlong, chairman of Xinhai Mining, is the Fellow of the Australian Institute of Mining and Metallurgy (AusIMM). At the same time, Xinhai Mining has also established strategic partnerships with Canadian mining design and consulting companies. With an international vision, strict international standards, China's cost-effective equipment and high-quality mineral processing service, Xinhai is committed to helping customers reduce the investment, shorten the construction period and improve the rate of return.
02

Complete Equipment Manufacturing and Procurement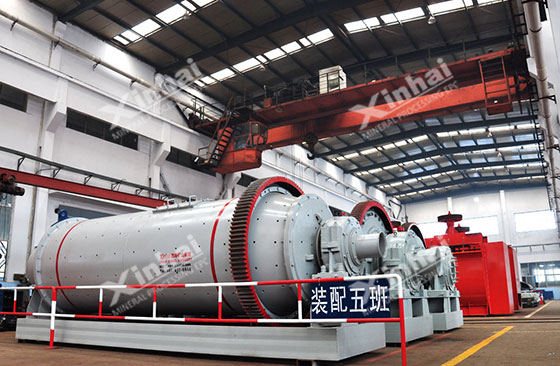 For those developed countries such as Australia, Canada, the United States, South America and high-demand customers, Xinhai Mining can not only provide them with a full set of
mineral processing equipment
, but also provide the matched products, such as motor, reducer, bearing and electrical components of internationally renowned brands, like ABB, SIEMENS, Schneider, etc.
03

Commissioning and Delivery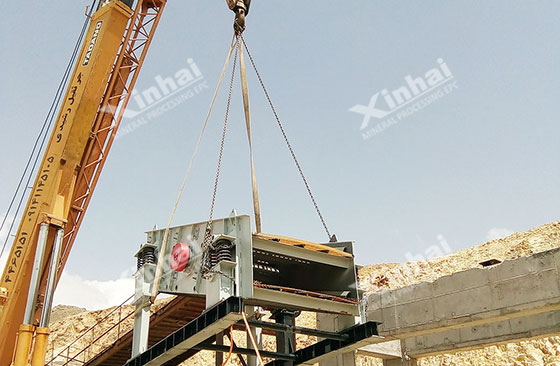 Through the modular design and manufacturing of equipment, non-standard parts and pipelines, the installation work of the mine is easier. In addition, Xinhai Mining installation and commissioning department is made up of six groups that provide services on the site at home and abroad. Most personnel in this department have over ten years of experience in installation and commissioning, who can finish the installation and commissioning rapidly and efficiently, help customers build the technical team.
04

Mine Management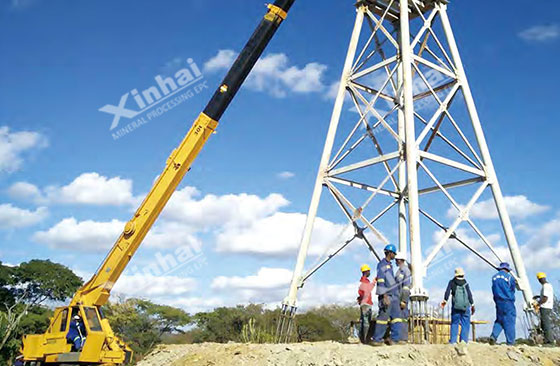 Great hazards exist in each link of the mining operation, so better technical processes and management systems are enrailed to ensure safety at the workplace. As a comprehensive engineering, civil construction for mines faces more complex construction conditions, more connections and constraints and closer relations between construction and production. However, many countries are now weak in civil construction. Based on this condition, Xinhai Mining customizes the construction and management of mining engineering, civil engineering and tailings pond.
05

Mine Operation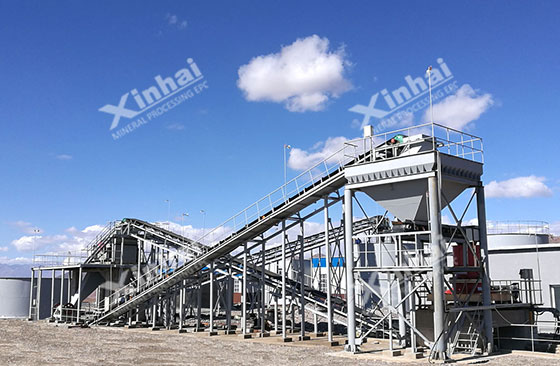 According to the customer needs, Xinhai Mining equipment can manage, organize and coordinate all aspects of the whole construction period, and manage the operation of the mine production period, which not only ensures the construction and completion of the project as scheduled, but also guarantees the project to reach the standard and output.Canada holds a pivotal position throughout the global mining investment market. But in the process of mining project development, many Canadian investors reflected that there were a series of problems in the global mineral processing plants, such as coordination challenge, unclear responsibilities, long project duration and substandard mineral processing index. Therefore, how to achieve the best balance among efficiency, speed, cost, quality standard, mineral processing index and economic benefit have become the focus of Canadian customers at this PDAC convention.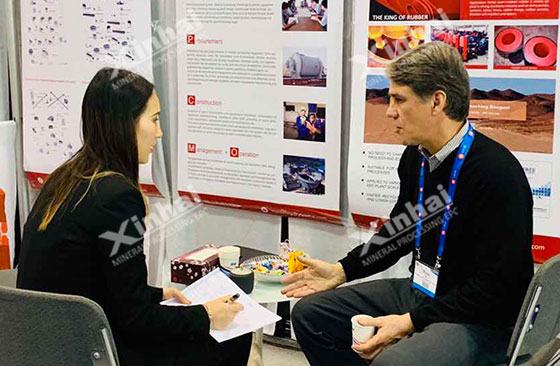 (Customer consulted EPC+M+O service)
Xinhai turn-key solution for mineral processing plant (EPC + M + O) is based on the actual situation of the mineral processing plant and construction link of modern mining enterprises. With high-standard, customized and full service, it ran through the entire life cycle of mineral processing plant, and solved the common problems in the traditional mineral processing plants, such as budget overruns, project delay, substandard equipment and process, unclear benefits, which is also precisely fit the current development demands of Canadian mining, even the development demands of the global mining.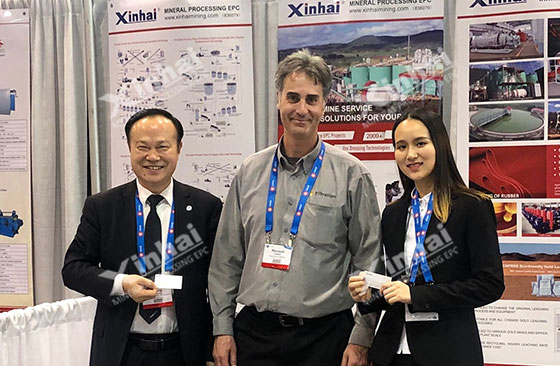 (Group photo of Mr. Zhang and customers)
Thanks to the unique mineral processing mode, famous brand awareness and professional technical solutions, Xinhai Mining stood out in the PDAC convention, and won the praise of various customers. After a pleasant and relaxed negotiation, Xinhai Mining successfully reached strategic cooperation agreements with a number of customers, some customers even signed project contracts at the site.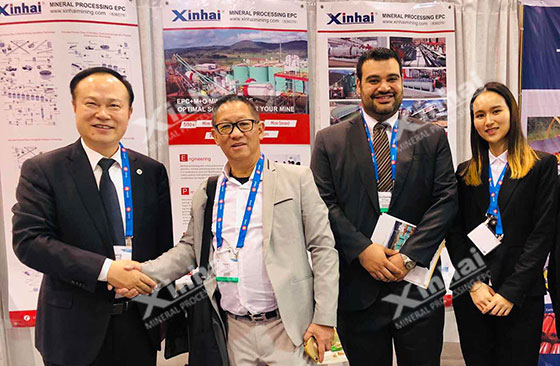 (Group photo of Mr. Zhang and customers)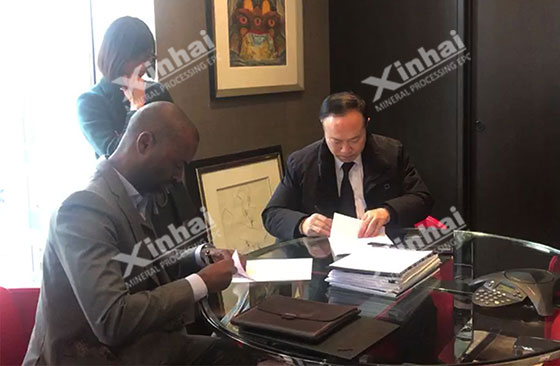 (Signing scene of mineral processing plant)
(Group photo of Mr. Zhang and members of Morocco Ministry of Mine)
Up to now, Xinhai Mining has successfully completed more than 500 mineral processing plant in more than 90 countries and regions, and the service mines has been up to 2000, involving more than 70 kinds of mines.
(Global distribution map of Xinhai mineral processing plants)
With the persistent pursuit of quality and service, Xinhai Mining has established a good brand image in the global mineral processing market. In the future, Xinhai Mining will also actively respond to the "One Belt And One Road" initiative, adhere to provide turn-key solution for mineral processing plant (EPC+M+O), and help the global mining development into a new level.