Xinhai, Along With the "One Belt and Road" Development
2018-11-30 XinHai Views (786)
If you want to know more information, like quotation, products, solutions, etc., please contact us online.
2018, as the fifth year of "One Belt, One Road", is a year full of results and going from one thing to another. Reviewing the past, Xinhai grew with One Belt and Road. Foreseeing the future, One Belt and Road leads Xinhai to the world.
Use the table of contents below to navigate through the guide:
01

With the waken Lion, Xinhai transforms and updates

One Belt and Road is provided in 2013, which means the Lion, China, waked up. He comes back to the Silk Road Economic Belt and the 21st century Maritime Silk Road with opening-up and containing attitude. He holds the flag of peaceful development, and tries to a community of benefit, destiny and duty. In this community, people trust their political mutually, amalgamate their economy and contain their culture. China held out his hands politely and Friendly.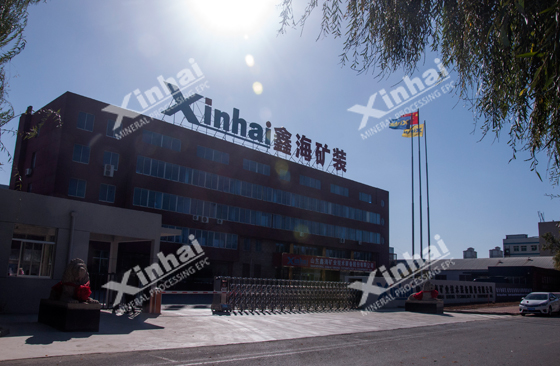 In 2013, Xinhai just established its Beijing Branch for a while. It was like a toddler in the overseas market. The mine market was verge to mature and full at that time, not to mention the mineral equipment manufacturing. Xinhai determined to transform, going abroad for a larger idea. It dares to be the first. Transforming is a hard process. Xinhai, established in Shandong Yantai 1997, had Xinhai Mineral Research Institute and Xinhai Mine Design Institute. So Xinhai had enough to compete with foreign companies. It was more difficult to bring Xinhai abroad and send the equipment to the world. Xinhai successively tried several overseas marketing methods. After difficulties, Xinhai found the best way for itself. From obscurity to 1 million Facebook fans and the 2017 classical global marketing case, search engine precision marketing, the combination of online and offline. The results are pleasing. Xinhai was also voyaging to the world.
02

With innumerable achievements, Xinhai looks up today

The year 2018 is the fifth year of One Belt and Road, and the sixth year of Xinhai overseas marketing plan. More and more countries recommend the proposal of One Belt and Road. The bilateral trade volume is increasing steadily and so is the international influence of China. Chinese enterprises are also becoming visible abroad. Xinhai is among them.

With the leading of One Belt and Road, Xinhai actively broads its overseas channels and enters overseas market. It successively established overseas offices in multiple countries, in order to providing better service to local people. The products of Xinhai export to more than 90 countries and regions. Xinhai received praises from overseas clients for its professional service and good quality. Xinhai doesn't stop its steps. It devotes itself to the technology research and high-quality service. Now Xinhai has 112 patents. Xinhai ball mill, Xinhai hydrocyclone, Xinhai thickener are acclaimed. The considerate turn-key service makes sure each chain of the construction of dressing plant with professional guidance. Let the customer have nothing worry about.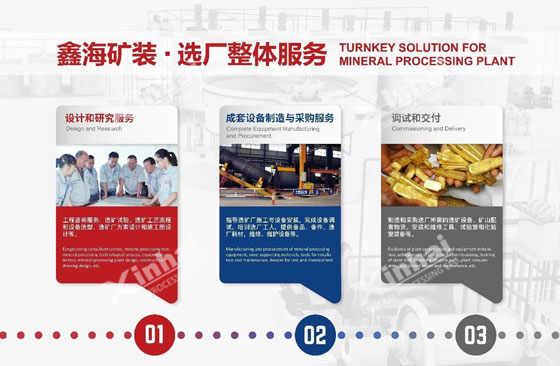 03

With predictable future, Xinhai firmly provides the Chinese Dream

One Belt and Road now is still in developing stage. There is still a long way to go. But we always believes that, One Belt and Road is a road of flourish, is a large Chinese Dream containing the world.

Xinhai will catch up with One Belt and Road, expanding the overseas market and trying to color the Chinese Dream. Lately, the opening ceremony of the first phase of China-Uganda International Industrial Park for production capacity cooperation was successfully held in Uganda. This project is the development of consensus of President Museveni and President Xi Jinping on the Peripheral Meeting of the BRICS Conference in 2013. It is also an important economic and trade cooperation project of China and Uganda. Xinhai paid much attention to this Uganda 2040 vision flagship project. Xinhai have finished the manufacture and installation of this project in only 5 months. The installation costed only 50 days, which was incredible Xinhai speed. The project also passed the test all at once. The President of Uganda Museveni highly praised Xinhai when visiting on the ceremony.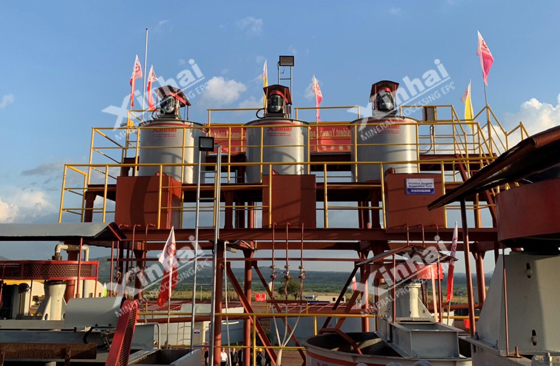 Xinhai, 21 years old, is still a little chivalrous man who goes on all corners of the country. He is budding and he will accompany with the Lion, China, on One Belt and Road. They will improve and grow. Xinhai will also cut through the thorns, the sword points to the world for the target Hundred-year Xinhai.