Bulgaria 1000tpd Lead Zinc Ore Tailings Dry Stacking Project
2018-10-19 XinHai Views (934)
If you want to know more information, like quotation, products, solutions, etc., please contact us online.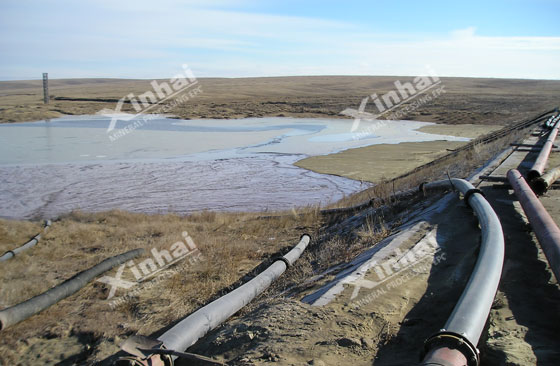 Species: Lead-Zinc Ore
Capacity: 1000t/d
Process: tailings dewatering workshop, and high-efficient tailings dry stacking system
Bulgarian lead-zinc tailings treatment project is a tailings dry stacking project undertaken by Xinhai in 2017. Originally, the plant adopted wet tailings discharging method, the tailings flowed into the tailings pond by pipeline. However, the tailings pond is built into the side of the mountain, so the tailings storage capacity is smaller, and flood regulation ability is too low. Besides, it is not easy to manage and maintain this tailings pond, there were risks of dam break in the later stage.
In order to avoid potential safety hazards and reduce the space occupied by tailings, the mine owner commissioned Xinhai to carry on the tailings dry stacking process.
Through the field investigation, Xinhai technicians carried out a series of scheme design according to the tailings output and the basic nature of tailings slurry provided by the owner, then determined the appropriate tailings dry stacking process. On February 10, Xinhai delivered all the construction drawings and schemes to the mine owner. Here is some equipment used in tailings dry stacking process:
In the process of field investigation, Xinhai also learned that the lead-zinc tailings plant was in extreme lack of water resources, so adopting the tailings dry stacking greatly alleviated the water problem and realized the recycling of tailings water.
The tailings dry stacking process designed by Xinhai was featured with simple process, good dry stacking effect. Finally, the amount of the return water was lower than 15%, and 80% of which can be returned to the plant for recycling, which effectively get this plant out of the predicament short of water resources.