New Campaign of Xinhai in Malaysian Mining Market
2018-06-08 XinHai Views (1139)
If you want to know more information, like quotation, products, solutions, etc., please contact us online.
Recently, CNMC Goldmine Holdings Limited (or CNMC) (SGX: 5TP) successfully signed mining development strategic partnership agreement with Xinhai, which was aiming at leading the Malaysia mining step into a new peak through this powerful combination.
In May 2017, Xinhai assumed CNMC 700 TPD gold CIP project in Malaysia, and provided the whole set of customized mineral processing EPC service from mine design, equipment manufacturing, civil construction to installation & debugging, standard reached. The project was put into production only within six months. At first, the designed processing capacity was 600t/d, but the actual processing capacity was up to 700t/d; the expected gold recovery rate was 93%, but the actual recovery rate was as high as 95%, which maximized the benefits for CNMC Company. This cooperation fully showed the strong mineral processing power, professional customized solution and thoughtful customer service of Xinhai. On the basis of this, CNMC finally chose Xinhai as its strategic partner in mining development.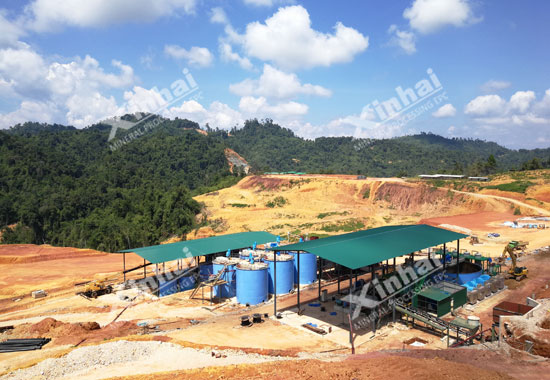 According to statistics, Malaysia has rich mineral resources, especially tin ore reserves ranks second in the world, followed by iron, copper and gold. However, the output of Malaysian mining equipment can only meet 20% of mineral processing demand. Therefore, Malaysia has a great dependence on imported mining equipment; besides, China has become the primary choice for Malaysian to import mining equipment with the booming mining industry and favorable geographical position. At the same time, as the top mining enterprise in Malaysia, CNMC possessed rich mining experience, knowledge and over years of abundant market resources and mining resources, it has been looking for a strong strategic partners to provide the most professional mining advisory services and high-quality mineral processing equipment, and help it to develop Malaysian mining market.
Yunlong Zhang, chairman of Xinhai Mining, said that this cooperation with CNMC was entirely due to Xinhai's strong mineral processing EPC service and growing overseas market influence.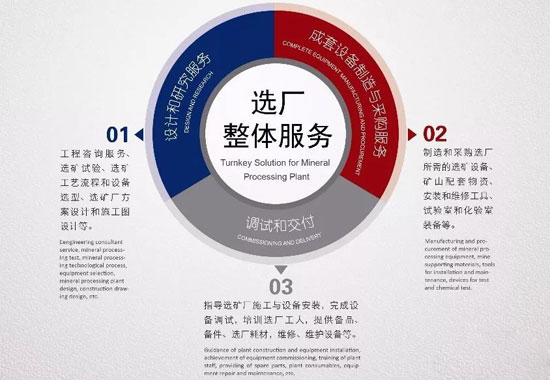 In recent years, Xinhai has actively carried on its transformation and upgrading, expanded the main business from "mining equipment manufacturing" to "mineral processing EPC service", including design and research, machine manufacturing, equipment procurement, management service, mine operation, mine materials procurement & management as well as industry resources integration. Relying on its professional customized service, high-efficient ore dressing process and advanced design and construction level, Xinhai mineral processing EPC service has won the trust of many customers at home and abroad. Besides, Xinhai has actively responded to the "going out" strategy, vigorously developed the overseas market, and successively set up its overseas offices in multiple countries. More than 500 mineral processing EPC projects have spread over Africa, South America, Central Asia and the Middle East.
In the future, Xinhai will continue to promote its innovation and development, further improve the mineral processing technology and equipment. Through the strategic partnership with CNMC, Xinhai will provide more perfect and professional mineral processing EPC service to Malaysia and other Southeast Asian customers.