Xinhai Mining EPC participated in the Silk Road Mining Forum and Mining Technology Conference
2020-12-14 XinHai Views (1213)
If you want to know more information, like quotation, products, solutions, etc., please contact us online.
As 2020 draws to a close, Xinhai Mining has participated in many mining conferences and its influence has been increasing. This week, Xinhai Mining was invited to participate in the Silk Road Mining Forum and China Mining Science & Technology Conference. In the Xinhai Mining Exhibition Area, Xinhai Mining's innovative "Turn-key Solution for Mineral Processing Plant (EPC+M+O)" attracted many participants to come to visit and consult, and the technological VR processing plant experience also received a lot of attention.
The Silk Road Mining Forum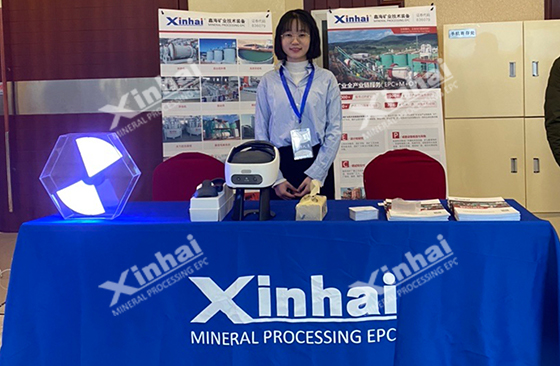 On December 12, the 4th Silk Road Mining Forum 2020 was held in Beijing. The forum was hosted by the China Geological Survey, the Chinese Academy of Geological Sciences, and the Overseas Resources Economic and Geology Professional Committee of the Chinese Geological Society, to discuss the direction of global mining development, the direction and strategy of international cooperation in mining under the new global environment, and to share the overseas resource strategies and experiences of mining enterprises. Chairman Zhang Yunlong delivered a keynote speech on the afternoon of the 12th on "Experience Sharing of EPC Services Helping Overseas Mining Development" and participated in the awards presentation as an award presenter.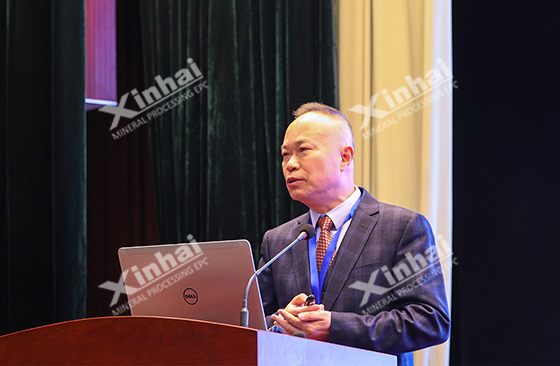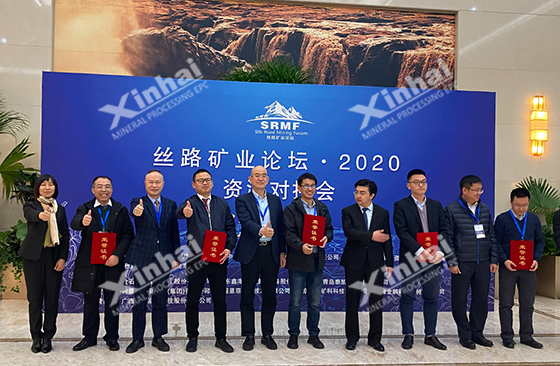 China Mining Science & Technology Conference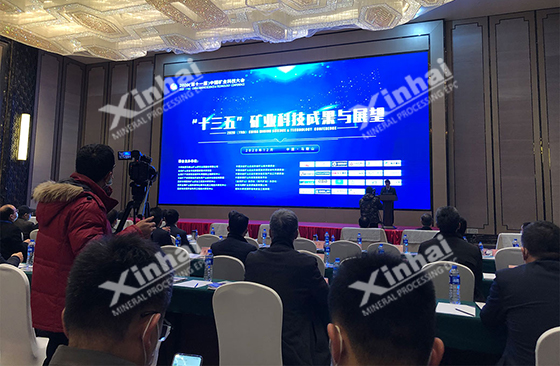 On December 9-13, 2020, the 11th China Mining Science & Technology Conference was held in Ma'anshan City, Anhui Province. It was jointly sponsored by Sinosteel Ma'anshan Mining Research Institute Co., Ltd., in conjunction with 28 universities and more than 200 mining research and design institutes, large mining enterprises, national key laboratories and engineering centers. It combined the exploration of innovative academic and technical exchanges, creating a grand meeting of dialogue, cooperation and exchanges for colleagues in the industry.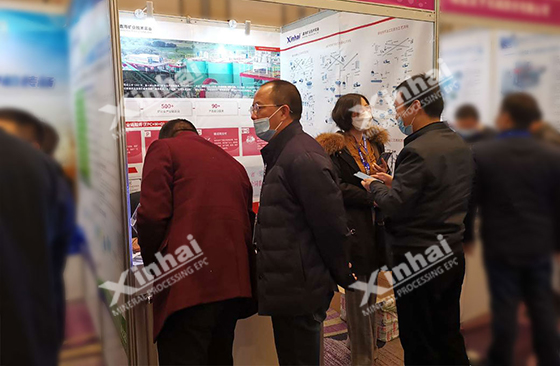 In his speech, Mr. Zhang Yunlong mentioned that there are three major problems common to mining project development at home and abroad: the processing plant exceeds the investment budget, the production fails to meet the standards and production on schedule, and the time of production is the time of technological transformation. The main causes of these three problems are that the first stage of the determination of technical solutions is mostly simple copying of solutions or decisions based on experience; second, the design, research, equipment, and installation and commissioning are completed by multiple units and personnel, which are difficult to coordinate and responsibilities are scattered. To this end, Mr. Zhang Yunlong, Chairman of Xinhai Mining, combined a large number of examples and shared the innovation and application of Xinhai's "Turn-key Solution for Mineral Processing Plant (EPC+M+O)" with the guests in overseas projects on the scene.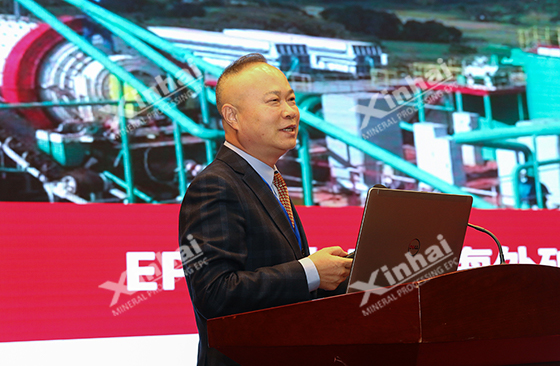 In the process of mining development, it is common to see the failure of empiricism or replication which causes not only economic losses but also a waste of resources. Therefore, it is necessary to do the mineral processing test, find the appropriate processing process and technical conditions according to the property of the ore, and avoid continuous debugging and changes during the installation and commissioning stage that affects the efficiency of the mine. Even good technical solutions and experience cannot be copied blindly.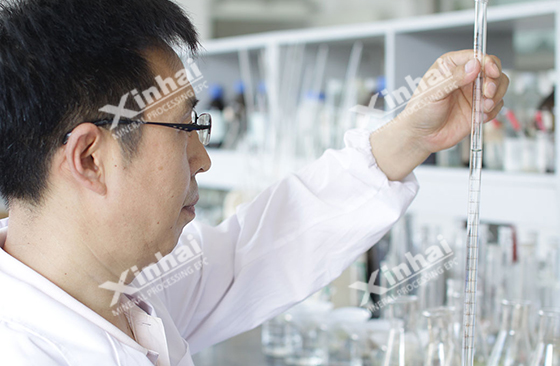 Xinhai Mining attaches great importance to technological innovation, and always believes that there is no same mine in the world, and each mine should be tailored to choose the appropriate technology and equipment to create the ideal benefits.
Use the table of contents below to navigate through the guide:
01

Design and research

Xinhai Mining has 28 innovative processing processes in gold processing alone, and in the gravity separation of gold oxide primary mixed ore + flash flotation process, there are many particles of gold or heavy minerals, and the processing of rich ore-containing gold technological innovations have been made in the flash flotation of gold mines.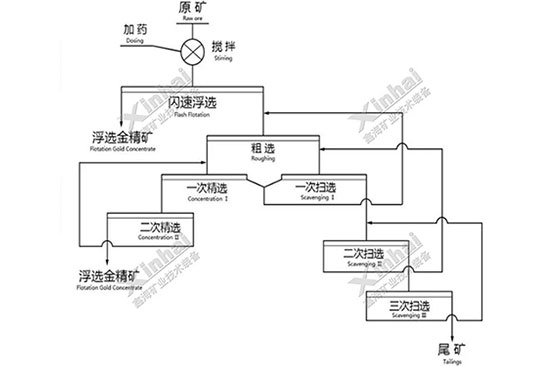 As many mines are supplied with multiple ore sites, the nature of ore varies from site to site. Mr. Zhang Yunlong emphasized the representative problem of the samples for the mineral processing test and proposed a representative sample collection method: mining capacity planning design-sampling according to the mining plan-testing with different samples-using the main sample to test, with sample test verification-determine the recommended plan for processing process-design-construction-design mining according to the pre-planned mining capacity plan-the ore will be assigned to the processing plant at a designated location according to the plan for ore blending-processing process production.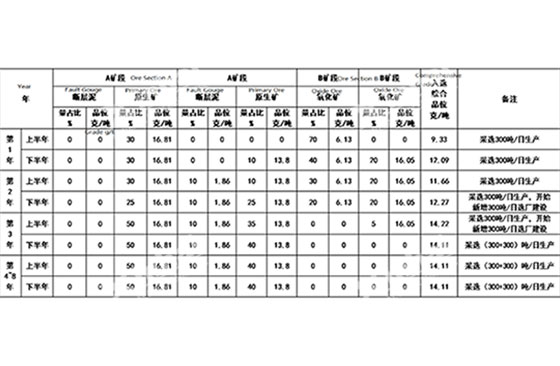 02

Equipment manufacturing and procurement

Xinhai Mining produces and procures equipment and supporting components according to strict quality management standards, and has passed ISO9001:2015 international quality management system certification, EU CE certification and other certifications.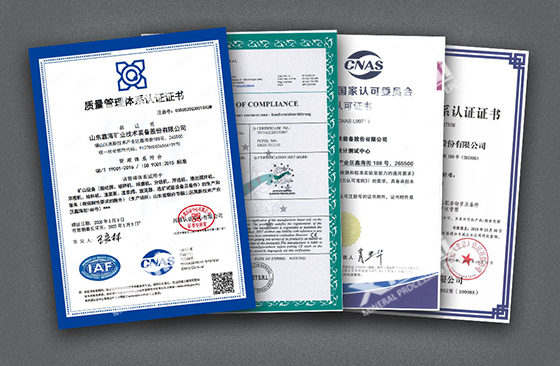 Xinhai Mining has improved more than 80% of its processing equipment and applied for many patents. Taking ball mill as an example, Xinhai Mining could make corresponding innovation according to ball mill specification and customer's demand, which can adopt transmission system a slow transmission device, hydraulic jacking device, various feeding devices, large and small gear ring spray lubrication system, rolling bearing, and overall frame, so as to combine with the processing process, improve productivity, reduce energy consumption, and extend the stable operation time of equipment.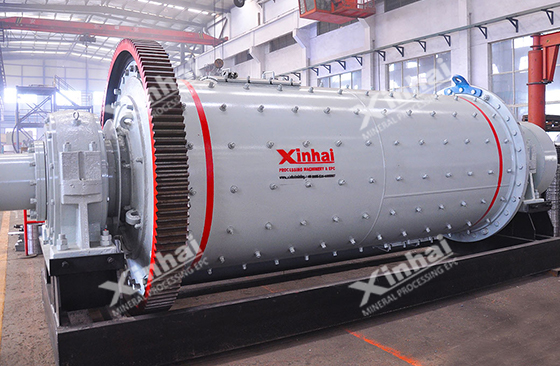 03

Installation and commissioning

Various installation materials, tools, and commissioning materials must be carefully planned in advance, purchased and transported to the site at one time. To find the goods as soon as possible during installation and reduce the workload of on-site hoisting and handling, various cargo containers or large naked cargoes must be numbered in advance. For the packaging and delivery design of the goods, the packing of each work area should be determined as far as possible according to the general layout of the construction site, and the accurate unloading position should be determined to reduce the inconvenience caused by secondary handling and lifting, and it is conducive to on-site management and improve work efficiency during installation.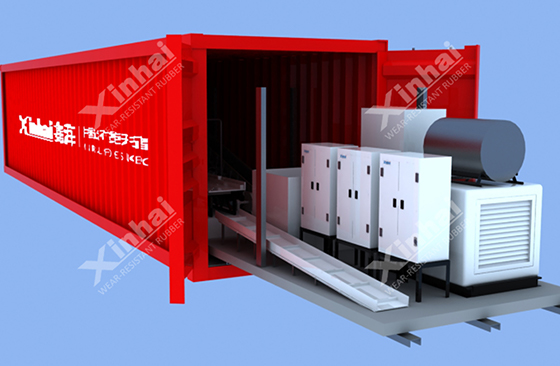 Xinhai Mining also compiled various technical instructions, operating instructions, repair and maintenance, and common troubleshooting documents into a book to help customers realize the plant selection project as soon as possible, and lay a solid foundation for subsequent training of plant workers so that it can help customers to train their technical teams better and faster, improve the technical quality of processing plant operation and maintenance workers in all aspects, and help to ensure the smooth operation of the processing plant.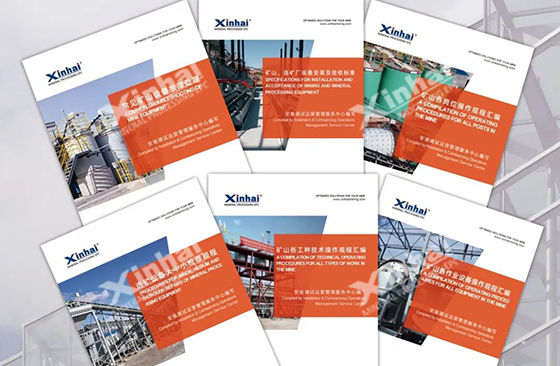 Xinhai Mining's "Turn-key Solution for Mineral Processing Plant (EPC+M+O)" involves all aspects of modern mining enterprise construction. It not only provides customers with high-efficiency and energy-saving mineral processing equipment, but also tailors innovative and practical Process technology, complete and professional production line configuration and high-quality and considerate butler service, which meet the needs of most mine development at home and abroad, and effectively help customers solve various problems encountered in the mining development process, leaving customers worry-free throughout the process.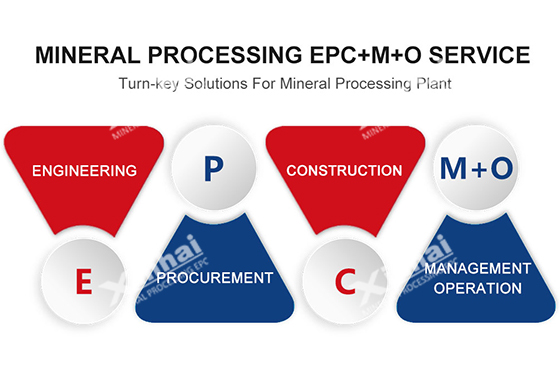 Serving global processing plants for more than 20 years, Xinhai Mining always upholds innovative thinking and views each project from a holistic perspective. In the future, Xinhai Mining will continue to further promote the Xinhai program, improve the technological innovation and promotion and application of its mineral processing technology and equipment, provide tailored Turn-key Solution for Mineral Processing Plant (EPC+M+O) for more mines around the world, and promote the sustainable prosperity and harmonious development of the global mining industry!