What is the Rod Mill Working Principle?
2016-04-22 XinHai Views (1457)
If you want to know more information, like quotation, products, solutions, etc., please contact us online.
Rod mill is a common grinding mill used for grinding ore. According to different conditions, the rod mill can be used in different grinding works. Generally speaking, the rod mill is particularly suitable for coarse grinding. So it is widely applied in the coal chemical industry of coal-water slurry, quartz sand, silica sand, sand aerated, tungsten ore, potassium, and sodium feldspar, bauxite, and other industries. But do you know what is the rod mill working principle?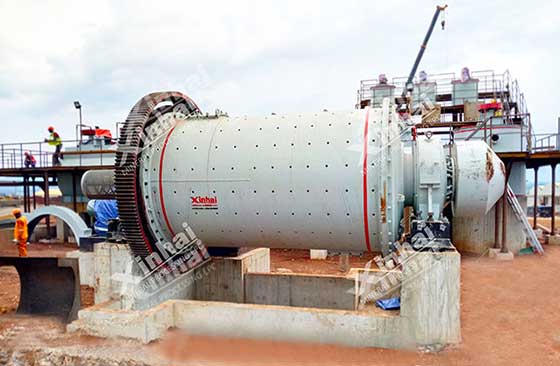 Use the table of contents below to navigate through the guide:
01

Rod mill working principle

When the rod mill works, the motor through the speed reducer and the surrounding big gear reduction drive or by low-speed synchronous motor directly through the surrounding big gear reducer drive, the cylinder does the rotary motion. There are proper grinding medium steel bars at the inner cylinder. Under the combined action of the centrifugal and frictional force, grinding media was brought rose to a certain height, dropping or leaking drop falling state. Raw materials feed into the cylinder and are crushed by the grinding media, and in the overflow and continuous force of mineral products are discharged out of the machine to continue the next stage of processing operations.
02

Rod mill advantages

According to the rod mill working principle, we can see that the rod mill is featured with the following advantages:

1. The discharge size is uniform and high yield.

2. The types are various and reasonable choice depends on the material.

3. Rod mill has dry and wet two forms and needs according to their actual situation to choose.

The rod mill working principle makes it can be used in many large industries or production lines. To avoid harm brought by the crushing operation, gravity separation and magnetic separation plants of tungsten, tin and other rare metal ore often choose rod mill as the grinding mill. When it is used for grinding, if the first paragraph is from the 20-6mm to 3-1mm, the rod mill for the first section grinding equipment can reach a large production capacity, high efficiency; while it is used for the second stage fine grinding, the productivity and efficiency of rod mill will be lower than that of the ball mill.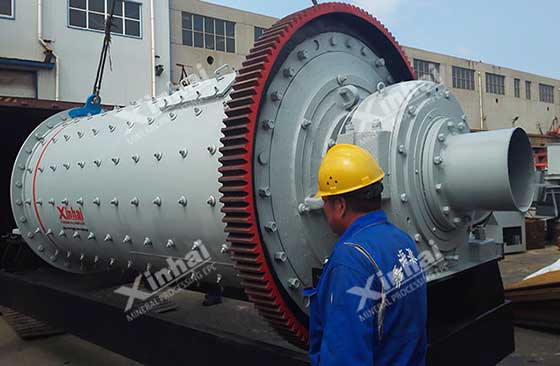 In addition, sometimes the rod mill can replace the short head cone crusher for crushing. When process not hard ore and need to grind the ore from 19-25mm to 6-10mm, the closed configuration of the rod mill and screen is simple and low cost and can make the broken open shop dust is simplified. For hard ore, the more economical method is to use a short head cone crusher and screen to make a closed circuit.Choosing a ball mill or rod mill depends on the specific situation of the mineral processing plant.