How to Choose the Proper Solution for Your Limonite Beneficiation?
2021-11-25 XinHai Views (803)
If you want to know more information, like quotation, products, solutions, etc., please contact us online.
Common iron ore includes magnetite, hematite, limonite, and siderite. Among them, as typical refractory iron ore, limonite has the characteristics of easy siltification with a poor separation index. Due to its abundant reserves, the shortage of iron resources is needed to be settled down. Here comes the common process of limonite beneficiation including the single separation process and combined separation process.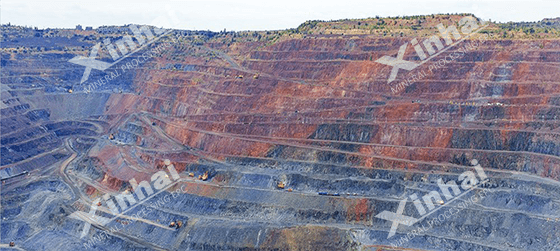 Use the table of contents below to navigate through the guide:
01

Single Separation Process of Limonite Beneficiation
Gravity Separation
It is the main separation method of limonite. In most cases, the method is used to process coarse particles of limonite. Firstly, use cylinder-screening washing machine, groove type washing machine, and scrubbing machine to wash limonite ore, and then utilize gravity separation machine.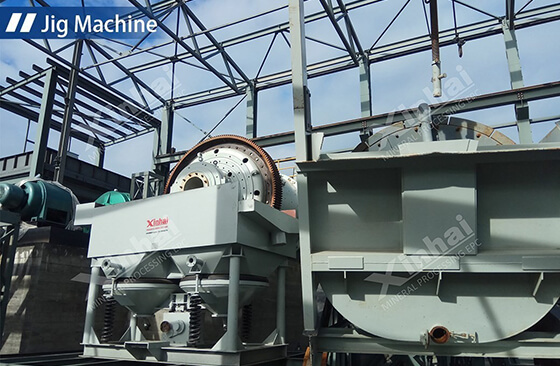 Like the jig machine and the shaking table are mostly used for the separation of limonite and false hematite. Gravity Separation is considered with simple equipment, low cost, and low power consumption. Whereas, the disadvantages are low recovery rate and cause waste of useful minerals, which is not conducive to the recovery of resources.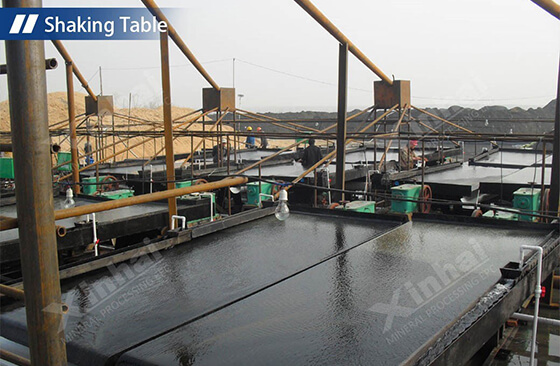 Magnetic Separation
Less iron exists in limonite ore so the magnetism is weak, therefore we use strong magnetic separation to operation. Generally, strong magnetic separation is used to separate limonite ore, but this limonite beneficiation method has a poor recovery rate for fine particles of iron.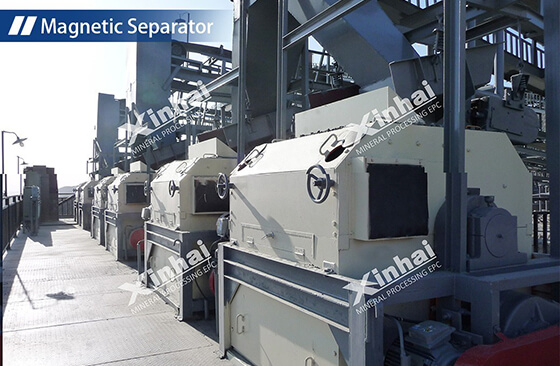 Flotation Separation
The single flotation method has an obvious effect on the recovery of fine iron minerals. Due to the loose crystals and large surface area of limonite particles, it's easy to adsorb and consume a large number of reagents during the flotation process. Therefore, the limonite beneficiation method should adopt a multi-stage dosing and multi-stage separation in the flotation process.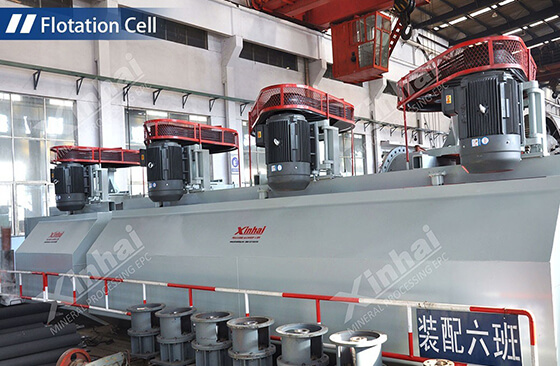 02

Combined Separation Process of Limonite
Gravity-Strong Magnetic Separation
The coarse particles of limonite concentrate are obtained by gravity separation. The intermediate particles are separated by a magnetic drum, and the fine particles and sludge are separated by a high gradient magnetic separator. In order to increase the recovery rate of iron, regrinding and reprocessing of the intermediate ore can be considered, which can significantly increase the iron's concentrate grade. At the same time, it will get a higher recovery rate because of the recovery of fine iron minerals and sludge.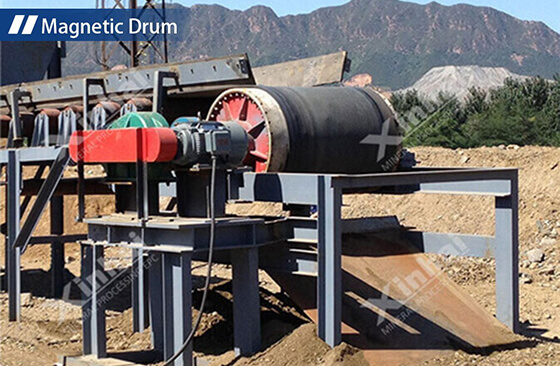 Selective Flocculation Flotation
When the grinding fineness reaches a certain value, sodium carbonate and water glass are added in the grinding process, so that the pulp can be well dispersed and make the limonite selective flocculation. If a single flocculation method is still difficult to improve the grade of limonite concentrate due to the failure to remove coarse particles of gangue minerals, flotation can be used to obtain better separation indicators in that situation.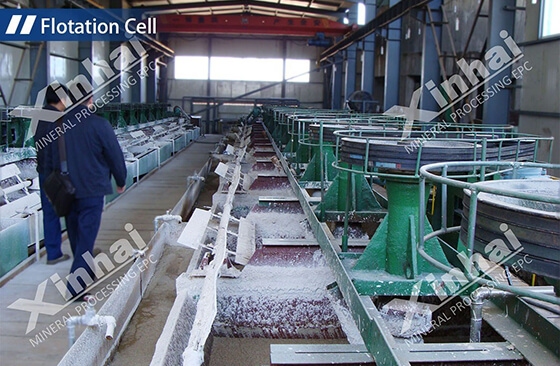 Flocculation-Strong Magnetic Separation
For low-grade and fine particle limonite ore, only fine grinding can obtain higher grade iron concentrate, but sludge will occur. In this case, the flocculation-strong magnetic separation can be used (pay attention to the ore feeding method and volume of washing water), and the iron recovery rate is higher than that of the direct magnetic separation process.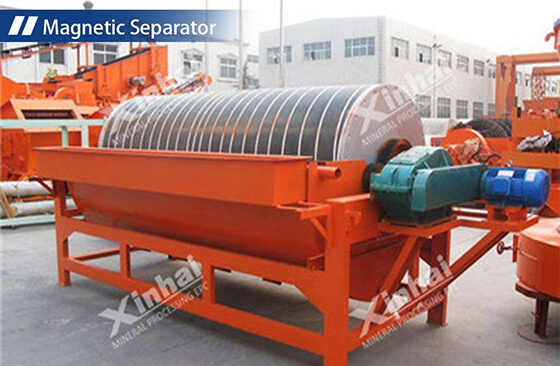 The gangue and useful mineral composition of limonite ore have a big difference. When it comes to limonite, we suggest you do a beneficiation test to determine the composition of limonite ore. According to the actual situation, the suitable limonite beneficiation method will be formulated scientifically, instead of using it indiscriminately.