Xinhai Mining Appears at PDAC Global Mining Conference in Canada
2023-03-10 XinHai Views (202)
If you want to know more information, like quotation, products, solutions, etc., please contact us online.
From March 5th to 8th, the 91st Annual Conference of Prospectors & Developers Association of Canada (PDAC) was officially held in Toronto. Xinhai Mining made a wonderful appearance at the exhibition site. Chairman Zhang Yunlong was invited to attend the exhibition, sharing the latest industry development trends and discussing global mining development plans with mining companies and experts from all over the world. In this exhibition, Xinhai Mining presented its "Full Mining Industry Chain Service (EPC+M+O)" and innovative mineral processing technology at the booth. Through in-depth exchanges with technical personnel, many customers have reached cooperation agreements with Xinhai Mining!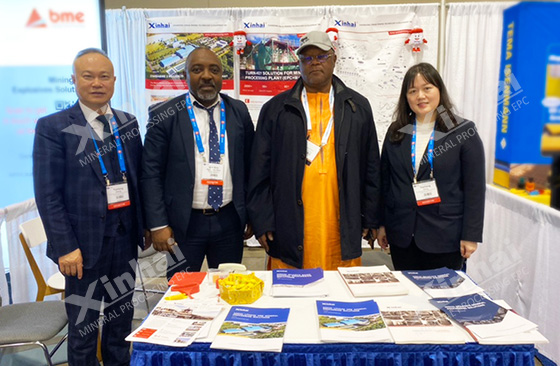 The Annual Meeting of PDAC is internationally recognized as an authoritative global mining conference. Xinhai Mining will communicate with customers through this offline exhibition, realize the business expansion of "the whole mining industry chain service (EPC+M+O)", build a bridge of exchange and cooperation with foreign mining enterprises, and further enhance the brand image and overseas influence of Xinhai Mining.
Xinhai Mining has always believed that there are no two identical mines in the world, and each mine must be tailor-made. In the current international mining development process, early technical solutions are often simply copied similar solutions, or decisions are made based on past mine construction experience, lacking sufficient scientific basis. Xinhai Mining has a mine research institute and a mine design institute, which can customize a professional mineral processing test plan for each mineral processing project and provide a reasonable mineral processing process and production line design of the mineral processing plant, so as to truly achieve efficient and green development of mineral resources.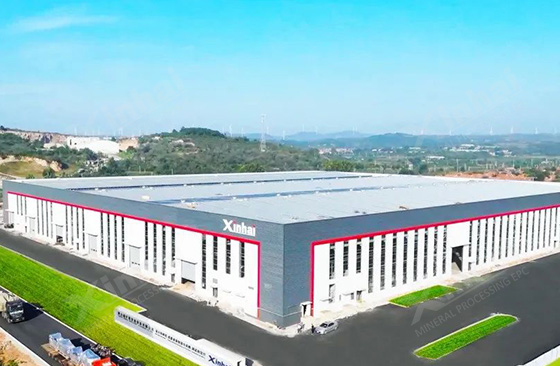 Since founded, Xinhai Mining has always adhered to the orientation of customer needs. For Canadian and other overseas projects, we have established strategic partnerships with a number of Canadian mining design and consulting companies. Mr. Zhang Yunlong, chairman of Xinhai Mining, is also a fellow member of the Australian Institute of Mining and Metallurgy (Fellow), and has the fellowship qualification recognized by the Canadian NI43-101 standard. He can carry out the construction of mineral processing plants in accordance with international standards, helping customers worry-free throughout the process.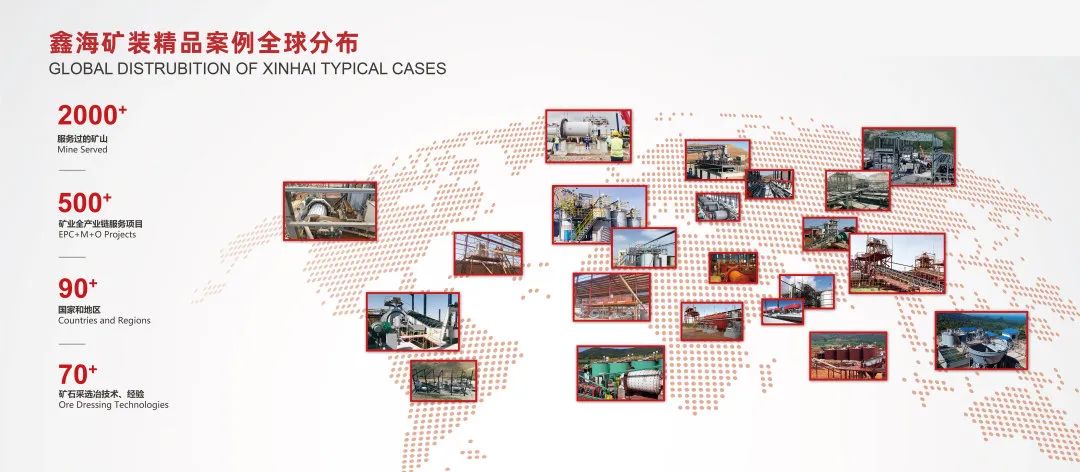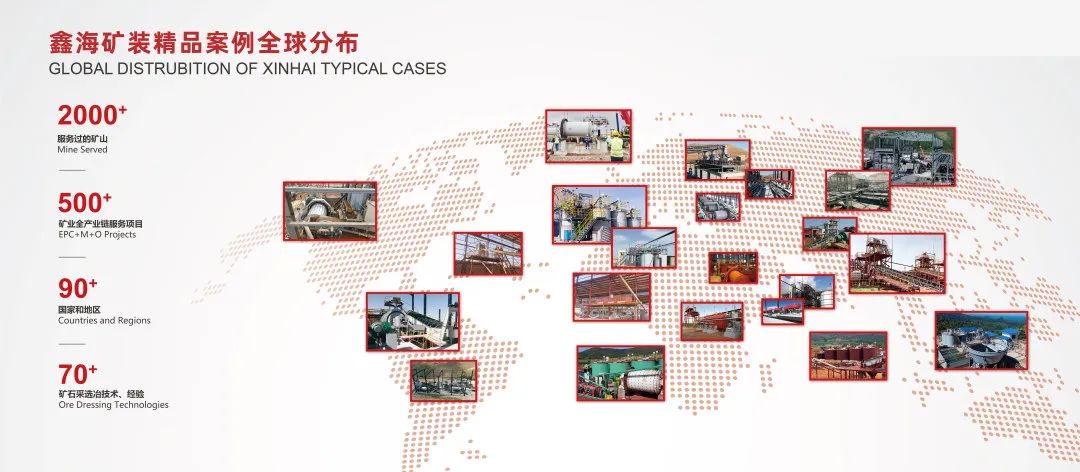 Up to now, Xinhai Mining has accumulated a footprint in more than 90 countries and regions around the world, completed more than 500 EPC + M + O projects, involving more than 2000 mine design and research and equipment supply projects. With the continuous improvement of the international mining development situation, Xinhai Mining will seize the opportunity to accelerate the pace of "market internationalization" in 2023, increase the intensity of technological innovation and reform, and make new development and new breakthroughs with its own core competitiveness!