Xinhai Appears at the National Lithium Resources Science & Technology Innovation Conference
2022-12-19 XinHai Views (170)
If you want to know more information, like quotation, products, solutions, etc., please contact us online.
From December 15 to 17, the "Second National Lithium Resources Science&Technology Innovation Conference" was held in Yichun, Jiangxi Province. The conference focused on the market trend of lithium resources and the development of technological innovation. Xinhai Mining appeared at the exhibition site with "full industrial chain services of mining industry (EPC+M+O)". Ding Hui, the head of the Business Technical Support Department, gave a speech on "Sharing of EPC technical experience of lithium mine" at the conference site, and introduced the one-stop beneficiation mode of Xinhai Mining for lithium ore, as well as innovative lithium ore beneficiation process and equipment, attracting many customers to communicate.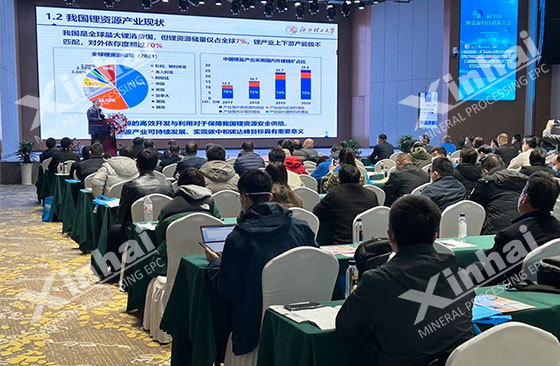 With the implementation and promotion of low-carbon policies, the development momentum in the field of new energy is hot, the consumption trend of lithium resources is growing, and lithium ore dressing has gradually become the focus of the industry. Xinhai is also actively engaged in the construction of lithium ore dressing plant project, and constantly innovates lithium ore dressing tests, processing equipment, etc. In June, Xinhai signed a 2,000,000 TPA lithium mine project in Zimbabwe with Sinomine Resources Group to provide customized full industrial chain services for lithium mines, including research and design, manufacturing and procurement of complete sets of equipment, commissioning and delivery, and help it build a green, low-carbon, intelligent and efficient lithium mine overseas concentrator project.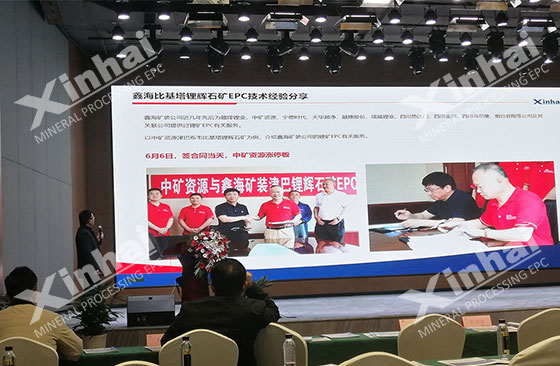 Use the table of contents below to navigate through the guide:
01

Lithium ore experimental process researching

Xinhai Mineral Beneficiation Research Institute has established a special lithium ore test and pilot test research center, and built lithium permeable feldspar heavy medium test and pilot test research devices. According to the mineral properties of lithium permeable feldspar, the appropriate particle size, feeding pressure, heavy medium specific gravity, various structures and parameters of hydrocyclone are experimentally studied. The recovery rate of lithium ore can be greatly improved by using heavy medium to recover lithium permeable feldspar. In addition, for the recovery of lepidolite and spodumene concentrate, Xinhai also adopts special methods in the separation process to improve the recovery rate of lithium concentrate as much as possible.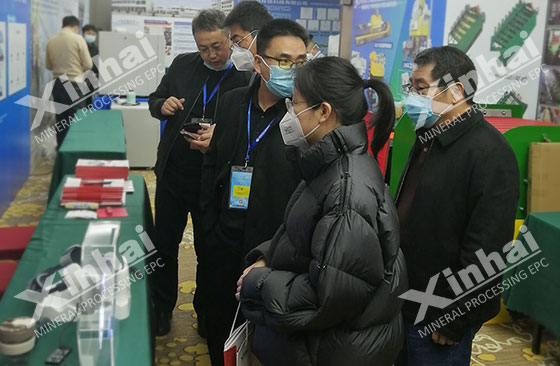 02

Lithium mine intelligent equipment manufacturing

Xinhai Mining Service Intelligent Equipment Industrial Park is the second intelligent high-end equipment production center in Xinhai. The project has been included in the list of key projects in Shandong Province in 2022. The industrial park takes the intelligent factory of digital management as the starting point to build a new intelligent international mining innovation equipment production intelligent manufacturing base. Take ERP and digital production scheduling as the transfer, strengthen the production planning and scheduling center, and improve the process design, packaging and shipping planning and design, planning and scheduling to individuals, intelligent manufacturing, packaging and shipping implementation, etc. It can realize the efficient production of equipment for each lithium mine project, further improving the manufacturing service capacity of Xinhai.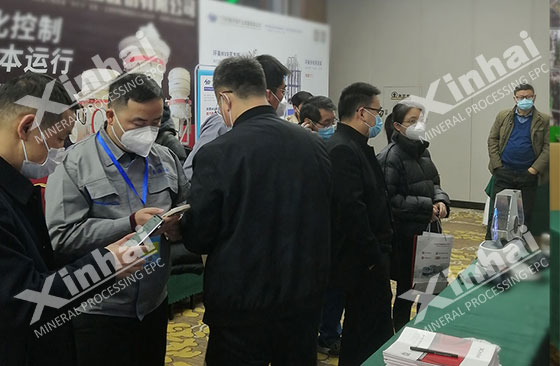 03

Customized whole industry chain services

Each mine should choose its own beneficiation scheme. The "whole mining industry chain service (EPC+M+O)" provided by Xinhai covers the design and research of preliminary beneficiation test, beneficiation process flow, concentrator scheme, etc, manufacturing and procurement of complete sets of equipment required for the entire beneficiation production line, including mining and beneficiation equipment, installation, commissioning and maintenance tools, combined houses, etc, guide concentrator construction, equipment installation and commissioning, worker technical training, etc, management and operation services during mine construction and production, mining engineering, civil engineering, tailings pond construction, etc. The "one-stop" concentrator service fully guarantees that the project will be invested according to the budget, the planned construction period, and the production will reach the standard, so as to achieve a win-win situation in terms of investment, cost and benefit.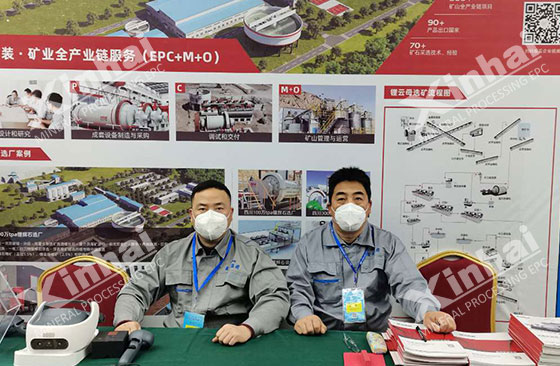 The green development and utilization of mining resources has become the industry consensus, and lithium resources are still on the rise in the market development. As the proponent and practitioner of "full industrial chain service of mining industry (EPC+M+O)", Xinhai will continue to promote the innovation of lithium ore dressing technology and lithium ore dressing equipment, provide more green and efficient "one-stop" concentrator services, help each lithium ore project achieve the integration of investment, cost, efficiency and operation rate, and help the development and utilization of lithium resources to achieve high-quality and sustainable development.