Xinhai Mining Won Honorary Title of "Best Service Provider in China Gold Industry"
2022-12-26 XinHai Views (281)
If you want to know more information, like quotation, products, solutions, etc., please contact us online.
On December 23, the 2022 (third) China Gold Industry Supply Chain Management Forum was officially held online. The meeting aims to further promote the high-quality development of the entire gold industry chain. Xinhai Mining was invited to attend the online meeting. At the meeting, Xinhai Mining won the honorary title of 2022 "Best Service Provider in China Gold Industry". Zhao Guanghe, General Manager of Supply and Logistics Department of Xinhai Mining, participated in the round table meeting and shared experience on issues related to market research.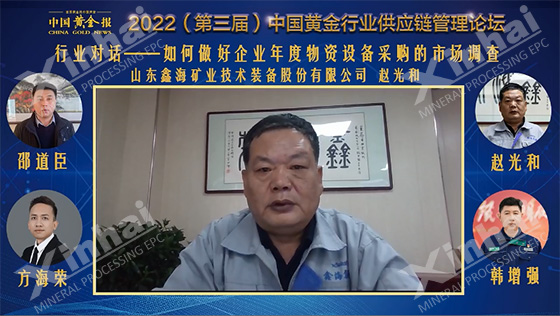 Xinhai Mining has always adhered to the research and development of gold ore beneficiation technology and equipment, and is committed to providing customers with more complete "gold industry chain services". Previously, at the (Second) China Gold Industry Supply Chain Management Forum, Xinhai Mining was awarded the honorary title of "Excellent Service Provider in China Gold Industry". This time, the award of the 2022 "Best Service Provider in China Gold Industry" is the gold industry's reaffirmation of Xinhai Mining, and it is also a high recognition of Xinhai's "Gold Whole Industry Chain Service".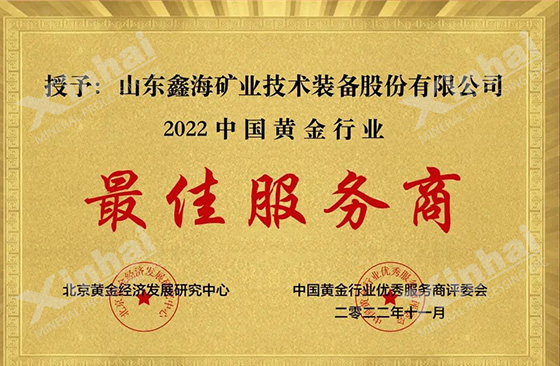 Use the table of contents below to navigate through the guide:
01

E-Design and Research

Xinhai Mining is committed to the R&D and innovation of gold ore beneficiation process, technology and equipment. In terms of gold beneficiation, there are 28 innovative beneficiation processes, such as gold oxidation primary mixed ore gravity separation + flash flotation process, granular gold or heavy minerals, rich ore-containing gold ore beneficiation, easy-to-beneficiation gold ore flash flotation And other aspects to achieve technological innovation, to provide customers with comprehensive process design services. In addition, Xinhai Mining also has professional SolidWorks three-dimensional design software and PDM design management system, has a new 3D model dressing plant, AR dressing plant display and 720-degree VR interactive technology, allowing customers to experience the latest modern dressing plant experience.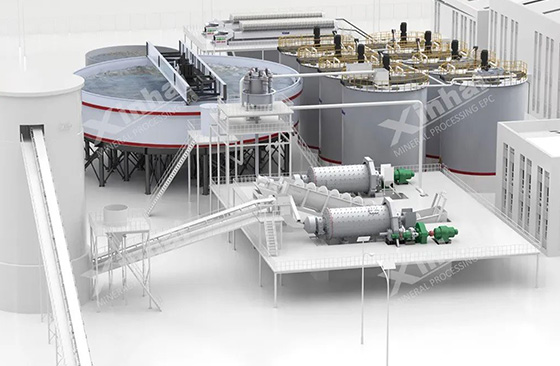 02

P-Complete Equipment Manufacturing and Procurement

Xinhai Mining focuses on the research and development of gold beneficiation equipment, has high-standard equipment configuration, and has achieved many technical achievements in the field of gold beneficiation equipment related research and development. Two types of technicians, the Mechanical Design Institute and the Mine Design Institute, have carried out technical transformation on more than 80% of common gold mining equipment, and applied for a number of patents to realize the integrated manufacturing of automation, intelligence, and informationization of mineral processing equipment.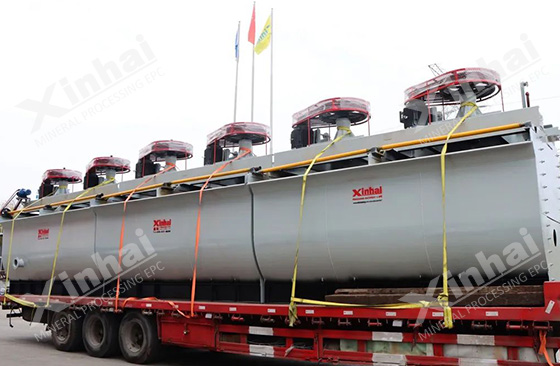 03

C - Commissioning and Delivery

Xinhai Mining has three departments, Planning and Accounting Department, Project Engineering Department, and Installation and Commissioning Department, which can provide customized installation and commissioning plans for gold ore dressing plants according to the actual situation of customers. It can provide on-site guidance on the construction of the concentrator and equipment installation, training of concentrator workers, equipment maintenance and repair services, and provide guarantee for the completion of installation and commissioning tasks on time with quality and quantity. In addition, Xinhai Mining can also help customers build their own technical teams through technical training, equipment operation training, production management training, maintenance training and safety protection training to ensure the smooth implementation of the project.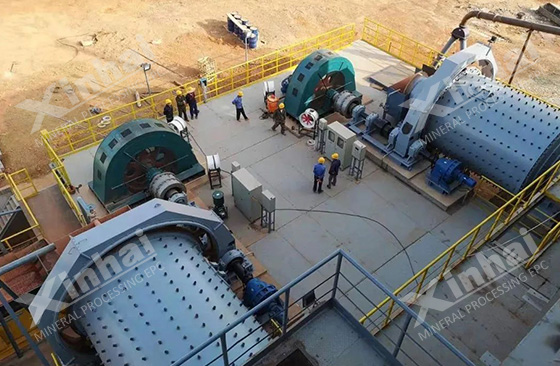 04

M+O Mine Management and Operations

Xinhai Mining can provide integrated contracting services for mining engineering, civil engineering, tailings pond construction and mine daily operation management for the entire gold mine project. According to the specific needs of customers, manage all aspects of the entire project construction period, organize and coordinate resources in various aspects, realize the safe and efficient construction of the concentrator, and help the project to be completed on schedule and reach the standard and production.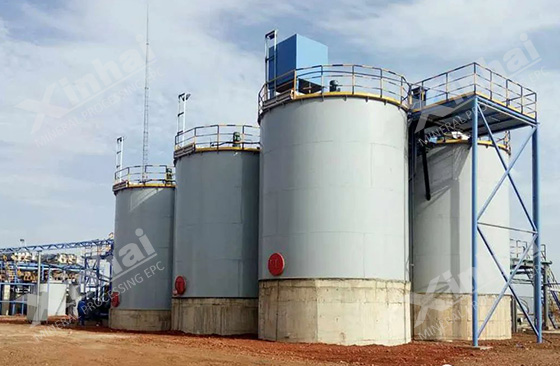 The gold industry is a fundamental and strategic industry in the national economic system. The modernization level of the gold industry supply chain plays a vital role in the transformation and upgrading of my country's gold industry. Xinhai Mining has been focusing on mineral processing services for more than 20 years. As the proposer and practitioner of "Full Mining Industry Chain Service (EPC+M+O)", Xinhai Mining has formed a complete "one-stop" processing plant The service system can fully guarantee the gold project to achieve a win-win situation in terms of investment, cost and benefit. In the future, Xinhai Mining will also base itself on the new development stage of the gold industry, actively promote the transformation and upgrading of the gold industry, and promote the high-quality development of the entire gold industry chain!