Xinhai: "Internet +" Traditional Equipment Manufacturing Industry
2017-09-05 XinHai Views (1211)
If you want to know more information, like quotation, products, solutions, etc., please contact us online.
ABSTRACT
Since its establishment, Xinhai has gone through two major changes. Firstly, ensured "mineral processing EPC service" as the core business, and concentrated on one-stop services, including test research, mine design, construction installation, commissioning and operation; Secondly, launched the e-commerce plan and utilized the Internet technology and thought, which not only improved the marketing, management, production and service thoroughly, but also expanded the overseas market.
In the four years of e-commerce development, Xinhai has achieved fruitful results and accumulated valuable transformation experience. Therefore, Xinhai Chairman Zhang Yunlong specially written "Internet +" of Traditional Equipment Manufacturing Industry, which explained experience and lessons that Xinhai summed up in the e-commerce development, and forecasted the further trend of mineral processing industry.
This article was originally published in Shandong industrial technology that hosted by Shandong Commission of Economy and Information Technology. Details as below:
Use the table of contents below to navigate through the guide:
01

"Internet +" of Traditional Equipment Manufacturing Industry

Xinhai Chairman Zhang Yunlong

Since 2011, the world economy has fallen into a recession, the main minerals consumption countries have suffered slower economic growth, the global mining market has been in sluggish, and the price of main minerals commodity has fallen down constantly. The mining companies faced a series of problems, such as overcapacity, profits decline, financing difficulty and survival pressure. Affected by these situations, the mineral equipment manufacturing enterprise and service industry has also suffered the problems of declining revenue, decreasing profit, excess capacity and insufficient construction. Facing the severe situations, only if the equipment manufacturing enterprise overthrow the traditional business thought and development mode, actively transform and upgrade the industry, can they conform to the times' requirement.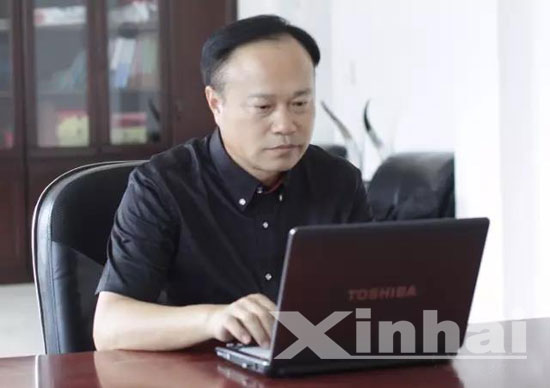 "Mr. Zhang thought: "Internet thought is like 'Renaissance', it leads us to keep forward from the industrial age to Internet era, which asks us to re-examine the market, customer, product, service and enterprise management, operation way."
In 2012, in order to adapt the era development and seek transformation way, Xinhai firstly utilized the "Internet +" thought in e-commerce online sales. Therefore, Xinhai established e-commerce team and international sales center in Beijing office, actively utilized e-commerce method to expand the overseas market. At present, Xinhai e-commerce team has more than 130 people, e-commerce inquiries have kept 200% growth rate for three years, the sales account imported by the electronic commerce has up to 80% of total amount of annual sales. The above result benefits from various attempts and efforts.
02

1. Features of E-commerce Coincidence Industry

For traditional equipment manufacturing enterprise, e-commerce is the first choice to expand market and improve performance. However, there are wide differences between traditional equipment manufacturing industry and mass consumer industry in industry background, product characteristics and customer group, so we must keep "Three Principles": Don't copy completely, Don't follow blindly, Don't be an armchair strategist.

Since involved in cross-border e-commerce, Xinhai has tried various online platforms and marketing methods, like B2B. Due to the particularity of the equipment manufacturing, the results were not so good. Therefore, Xinhai decided to keep trying to find a model that fit in itself. After many years of e-commerce practices, Xinhai summed up two key points:

(1) Precision Marketing.

From the buyer point of view, the customers who are in mineral equipment manufacturing and service industry just occupy a fairly small proportion; From the seller point of view, because the industry involves in geology, mining, mineral processing, smelting four major categories and hundreds of small groups, the relevant equipment and materials have various kinds, therefore, the same mineral equipment manufacturing enterprises may have totally different products. At the same time, there are a large number of enterprises that produce the same product. Integrating the features of buyer and seller, we can find, the traditional electricity channels, such as B2B platform, have become a competitive platform but lack efficiency and accuracy. Therefore, Xinhai thinks, the methods that can improve the marketing accuracy and conversation efficiency, such as search engine marketing (SEM), are very effective now.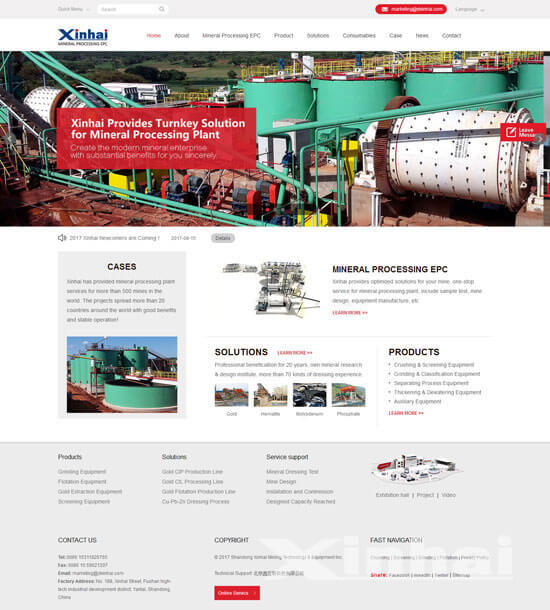 "Xinhai independently set up several major languages official websites (Chinese, English, Spanish, Russian), which integrated brand building, product display, online communication as a whole, formed Xinhai powerful competitive advantages on the Internet."
(2) Online and Offline Combination.
Mineral equipment industry is featured with high trade turnover (among million class and billion class), long delivery cycle, many custom demands, therefore, it is difficult to trade online directly without consulting and exploration. Aiming at this situation, enterprise should depend on "online and offline" two ways. When expanding the e-commerce scale, enterprise should further improve the brand image and industrial upgrading system on offline. On the one hand, make the market big through online power, drive offline transformation and upgrading; On the other hand, strengthen offline power, provide solid guarantee for online display and transformation. The organic combination between online and offline forms strong driving force, promoting enterprise to realize the snowballing development.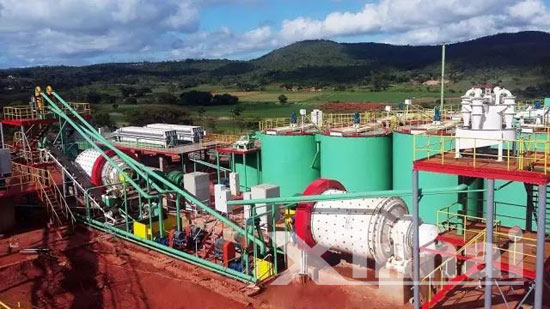 Strong equipment production and project management capability are important fundations of Xinhai overseas mineral processing EPC strategy.
03

2. Build Professional E-commerce Team

In traditional equipment manufacturing industry enterprise, the professionalism of e-commerce team mainly reflects in three aspects: First, skillful e-commerce technology, namely know the development trend of the Internet and possess technology experience of e-commerce; Second, feel out the industry features, namely understand the industry situation, product characteristics and customer group characteristics of mineral equipment manufacturing industry; Third, master management methods, namely manage the new problems, new functions and new posts that generated in the combination of the Internet and traditional industries. For above aspects, the difficulties that occurred in combination of Internet and traditional industry much beyond start-up of Internet businesses.

In order to ensure the professionalism of e-commerce team, Xinhai made many attempts and efforts, and then found a set of effective methods in practice:
(1) Strengthen personnel construction
Talent is the lifeblood of enterprise, and it is not just an empty sentence, which was the practical experience that Xinhai learned in countless trial and error: Firstly, traditional manufacturing enterprise needs those talents who possess both traditional industry knowledge and Internet industry knowledge; Secondly, e-commerce belongs to technology and labor-intensive work, which requires a large number of talents; Thirdly, e-commerce involves in multiple departments and positions. It is necessary to establish a scientific and multi-level talent echelon and multi-functional development path according to actual work. Finally, the upgrading speed of Internet in technology and thinking mode is very fast, so only enterprises establish a set of perfect personnel training and growth system and stand in the forefront of Internet development, can they lead all the way.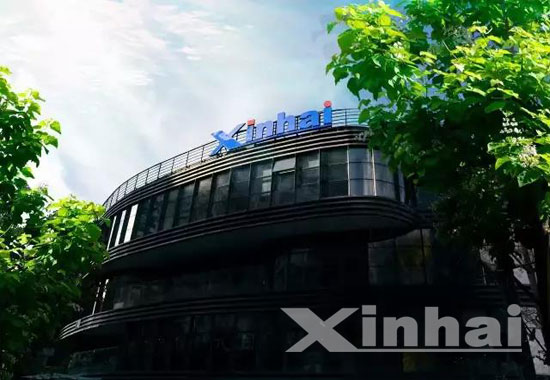 "Beijing e-commerce team has more than 130 people, e-commerce enquiries kept 200% growing rate in three years, the sales account imported by the electronic commerce was up to 80% of total amount of company's annual sales."
For above four reasons, how to reserve multi-level and multi-foundational e-commerce talents has become the top thing for enterprise. In order to build professional e-commerce team and form new core competitiveness, Xinhai established e-commerce center in Beijing. With the help of Beijing talent resources, Internet environment and technology advantages of scientific research institutes, Xinhai provided a lot of opportunities for the development of e-commerce team.
(2) Build scientific, effective division and management system
Combing e-commerce characteristics in the traditional industry, Xinhai definite the content, divided the work module, and set up a number of teams. According to the differences in responsibilities scope, performance indicators and work method, Xinhai published different management and performance appraisal systems. At present, the main modules of Xinhai e-commerce team have following aspects:
First, independently set up the official website that integrate brand building, product display, online communication into a whole, and it has several languages version (Chinese, English, Spanish, Russian), formed Xinhai powerful competitive advantages on the Internet.
Second, expand various channels and develop customers, implement the whole network marketing, and monitor the changing trends of each channel, then seize the opportunity of the next round of market reform.
Third, implement the principles of user-oriented concept in brand design, product design, and website design, service improvement. Focus on the customer demand and constantly optimize the customer experience.
Fourth, use the Internet thinking and method, scientifically and effectively analyze and predict the mining market, and then develop and expand the new opportunity.
04

3. Online and Offline Collaborative Development

As stated earlier, equipment manufacturing enterprise should depend on "online and offline" two ways: neither stick in the past and ignore the Internet development trend, which will be eliminated by times or seek quick success and ignore the offline industry transformation and upgrading, which will lose their native competitiveness. When making the e-commerce scale, Xinhai also improved the brand image and industrial upgrading system on offline, realize the organic combination between online and offline, formed the strong driving force and promoted the enterprise to realize the snowballing development.

The construction of the offline strength includes two aspects, one is the industrial transformation and upgrading, it is the "exorcist disease" and "body building" of the enterprise that is the hard power to keep the enterprise strong. Another is the brand image construction, it is the enterprise's "dress up" and "self-restraint" of the enterprise, which is the soft power that let the enterprise release charming, the two aspects depend on each other.

When it comes to industrial transformation and upgrading, on the one hand, Xinhai strengthened its power in mine design, equipment manufacturing and project service, and deepened its connotation. On the other hand, Xinhai combined the Internet advantages, made the overseas offices become offline experience center that gathered sales, front-end technical service, engineering consulting and project services together, enhanced Xinhai abroad regional influence.

In terms of brand image building, Xinhai learned from the international advanced enterprise, focused on details, and let customers experience Xinhai professionalism, realized the meaning of "detail decides success or failure".