"Liyuan Gold Tailings Conveying System Reconstruction Project" Finished Trail Run Sucessfully
2017-07-10 XinHai Views (709)
If you want to know more information, like quotation, products, solutions, etc., please contact us online.
Recently, "Liyuan Gold Tailings Conveying System Reconstruction Project" contracted by Xinhai wear-resistant rubber finished a successful commissioning, the equipment cost savingd 650000 yuan, Liyuan Gold gave high evaluation for Xinhai equipment and technology, and sent a thank you note.
In this project, Xinhai used two XPAⅡ-100 double pump, replaced the planned isolation pump, not only achieved the desired effect, but also greatly saved capital investment, equipment investment, operating cost and maintenance cost, only equipment cost saved more 650000 yuan investment than the original equipment plan.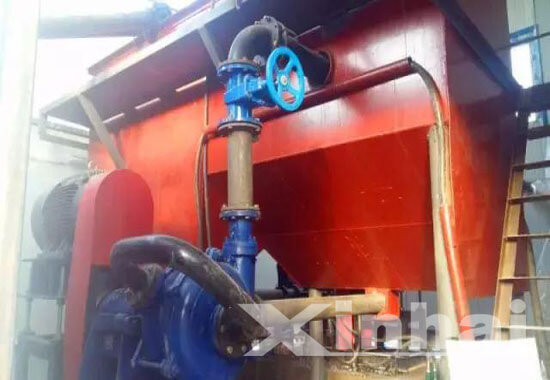 The site of lingqiu liyuan gold project flotation tailings conveying system, Xinhai XPAII double pump was in stable operation.
Use the table of contents below to navigate through the guide:
01
XPAⅡtype pump
XPAⅡ type rubber slurry pump was new special rubber pump series developed by Xinhai wear-resistant rubber industry, which has the following advantages:
1. Double pump design, the pump lift is up to 70 meters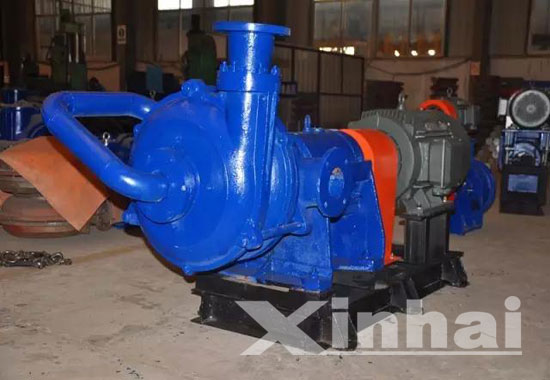 XPAⅡtype pump from Xinhai wear-resistant rubber industry
Double pump series design, it use two stage impeller series design, without increasing the impeller diameter, breaks through the limitations of low rubber pump head, the maximum head can be as high as 70-75 m, which is equal to the pump lift provided by two regular glue pump series.
2. Wear-resistant rubber lining design, long service life, less failure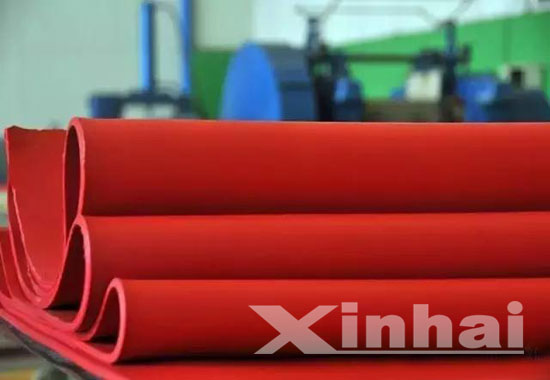 Xinhai wear-resistant rubber lining, applied in XPAⅡtype pump
The impeller and sheath were lined with Xinhai No.35 high wear-resistant rubber, the life was one times longer than the metal pump. Because wear-resistant rubber was elastic, material impact-resistant and abrasion-resistant, so the failure rate was low, and it was easy and convenient to change, the whole maintenance cost reduced about 60 %.
3. The rubber liner has small proportion, it is the first choice of energy-saving equipment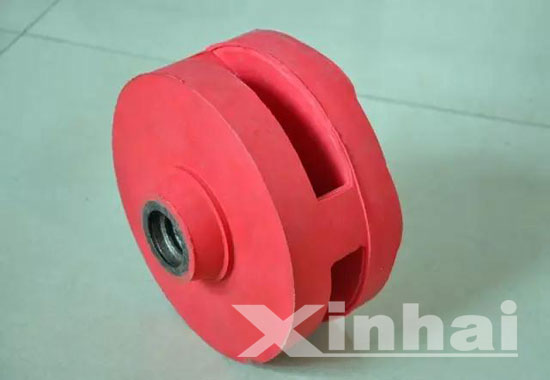 The slurry pump impeller liner has small proportion, which can reduce 30% energy of whole equipment.
The proportion of rubber-lined sheath and impeller are smaller than metal (wear-resistant rubber generally is 0.97 and the metal is 7.85), the required power is also smaller than the metal liner. In practical application, the total energy consumption can reduce 30%.
4. High elastic rubber lining, 100% guarantee shaft seal without leaking
The biggest characteristic of this series pump structure is adopting the negative pressure feeding mode, so that the pump has no leakage in work, and the operation is stable and reliable. At the same time, the pump adopts packing seal, which use high elasticity of wear resistant rubber lining pieces to enhance seal performance. It is almost never seen leaking in the practical application, the sealing way is simple, the management is more convenient.
02
Application of XPAⅡtype slurry pump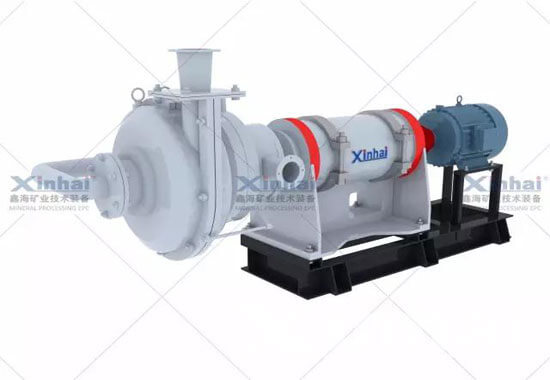 The 3D effect of XPAⅡtype slurry pump
Slurry flow: 40~220h/m3
Lift: <70m
At present, Xinhai wear-resistant rubber industry took Xinhai wear-resistant rubber as flowing through parts, and has derived from a series of equipment, such as Xinhai wear-resistant slurry pump, valve, hydraulic cyclone, high frequency dewatering screen and lining rubber pipeline. The service life of these devices has been greatly improved highly recognized by customers.