Lead New Era of Manufacturing E-Commerce: "Xinhulian" Officially Put Into Operation
2017-03-30 XinHai Views (1073)
If you want to know more information, like quotation, products, solutions, etc., please contact us online.
In September 2016, Xinhai Mining reviewed and passed Establish Wholly-owned Subsidiary for Foreign Investment Bill in the third time extraordinary general meeting, and funded 20 million to set up a wholly-owned subsidiary "Beijiing Xinhulian Technology Ltd. ". After few months of preparation, Xinhulian has put into operation officially now.
Internet Company That Derives from Manufacturing Industry
"Xinhulian" is based on the e-commerce team from Xinhai Mining. In the five years of the Internet reform and development of Xinhai Mining, e-commerce team has made extraordinary contribution, and accumulated rich experience in the Internet transformation of manufacturing industry.
Since 2011, under the background of sluggish global economy and a new round of industrial revolution, mining equipment manufacturing industry faced multiple pressures, such as the sluggish domestic market, technology upgrade innovation and business model change, the whole industry is thinking how to solve the integration of informationization and industrialization, how to combine manufacturing industry with the Internet. Based on this situation, Xinhai Mining began trying Internet transition since 2012, with the help of the Internet and information technology, Xinhai actively explored overseas markets and achieved fruitful results.
Under efforts of e-commerce team, Xinhai has achieved four aspects of the transformation in manufacturing servitization, marketing interconnection, market internationalization, development innovation. Besides, Xinhai also has got achievements in strengthening innovation ability, improving the production efficiency and design service level, completing marketing system, and promoting enterprise management efficiency.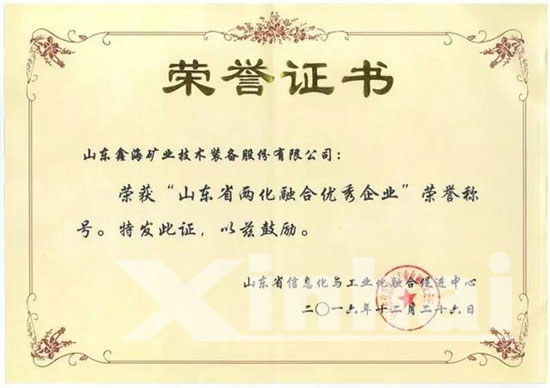 In recent five years, the Internet transformation has brought obvious results for Xinhai Mining: the operating income in 2016 was three times as 2013, the business from e-commerce accounts for more than 80%, overseas business accounted for 60%, which has completed the IT reform in research and development, marketing and management, established "whole industry-chains ecological environment" that includes mineral processing EPC, engineering material supplies and ore trades.
Combining with the experience of Xinhai transformation, Chairman Zhang Yunlong thought that it was not difficult for manufacturing enterprise to achieve the internet transformation if they grasp the three following points: first, identify the business thinking in the information age; second, learn and master new tools; third, set up the enterprise system that meets the time request.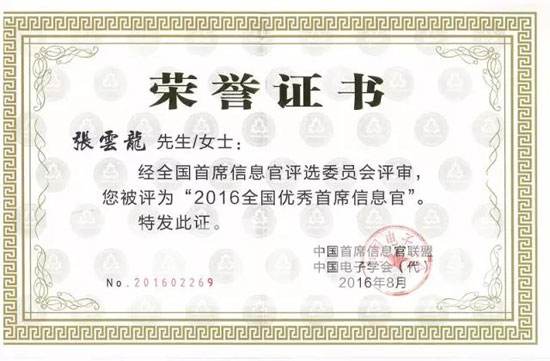 He also thought that "greater power means larger responsibility," Xinhai should take out our experience and share with more manufacturing and Internet companies, help each other and develop together, rather than standing still. Under the guidance of this concept, Xinhai e-commerce team has developed mature and perfect team after accumulated expericence, and has officially named as "Beijiing Xinhulian Technology Ltd.".
"Xinhulian" team is a forerunner of the Internet transformation in domestic manufacturing industry, it not only has rich experience in the Internet transformation of manufacturing industry, but also known the series of problems in the combination process of manufacturing enterprises with the Internet problems. In other words, "Xinhulian" is originated from manufacturing industry, but also will serve the manufacturing industry.
The business of "Xinhulian" mainly includes three modules: base services of Internet marketing, consulting services about Internet transformation of manufacturing enterprise (consulting + joint venture), trading platform of engineering materials (mesgate.com).
Business one: Base Services of Internet Marketing
Under the background of a new round of industrial revolution, if Chinese manufacturing enterprises want to continue to remain competitiveness in the international market, they not only need to improve product quality and technical content, but also should understand and use the Internet rules, adapt to the new industrial patterns and business model after combined manufacturing industry with the Internet, and make good use of them to overcome various difficult.
Aiming at the difficulties occurred in the Internet marketing of manufacturing enterprise, the first major business module of Xinhulian is to provide base services of the Internet marketing for manufacturing enterprise, which includes four aspects:
First, the Internet marketing consulting scheme. Help enterprises to understand and analyze the situation of Internet marketing. According to the management status, development planning, product and service features, customer and channel characteristics, Xinhulian will make the best Internet marketing plan with optimal benefit.
Second, content reengineering of the Internet marketing. The essence of Internet marketing is "deliver premium content to the customer accurately ", the premium content includes the text, images, and video that reflect products features, services, corporate culture and employee status. And the mission of "content reengineering" is to help enterprises to manufacture and combine premium content at the lowest cost.
Third, platform reengineering of the Internet marketing. In the era of the Internet marketing, enterprises need a customized platform to show its image and product features, and dialogue with terminal customers directly, Xinhulian "platform reengineering" is aimed at building the websites and SNS pages with high cost-performance and good marketing effect for enterprises.
Fourth, promotion agent of the Internet marketing agent. "Content reengineering" solves materials for the enterprise, "platform reengineering" solves the channel for the enterprise, and "promotion agent" is aimed at solving the problem of low cost and precise marketing. Xinhulian provides enterprises with the promotion agent service of search engine, such as Google, baidu, Bing, Yandex, and provides more professional, accurate and low-cost keywords and promotion plan by combining with the characteristics of industry, products and services.
Business two: Consulting Services About Internet Transformation of Manufacturing Enterprise
(Consulting + Joint Venture)
"Xinhulian" adheres that manufacturing enterprises is not just the providers of Internet marketing outsourcing service, but also a consultant that can make transformation solution for the enterprise, pay attention to enterprise change, adjust strategy timely, help enterprises solve the transformation problem, grow up with enterprise together, and even the partners who can fight with the enterprise side by side, that is the meaning of Xinhulian "transformation consulting services".
As stated earlier, Xinhulian is based on manufacturing industry, therefore it know the needs of manufacturing enterprises and the transformation problems best, so Xinhulian won't be a pure "consultants" like management consulting company, it will work together with those companies who have ambition, vision, planning and potential to establish "joint venture" links each other, make both sides become "common destiny " and strive for the Internet transformation.
Business three: mesgate.com
Mesgate is born in "whole industry-chains ecological environment" that built by Xinhai Mining - as the name implies, it not only provide mineral processing equipment and technical services, but also provide complete supplies system and ore trading platform for mining enterprises.
As the first domestic "engineering materials cross-border e-commence platform", relied on 20 years of Xinhai EPC supply chains, Mesgate collected the best Chinese engineering materials supplier resources, provided more than 20000 customers with one-stop service. Its products covers materials, tools, consumables and accessories that used in all kinds of projects, totals 13 categories, and more than 20000 kinds.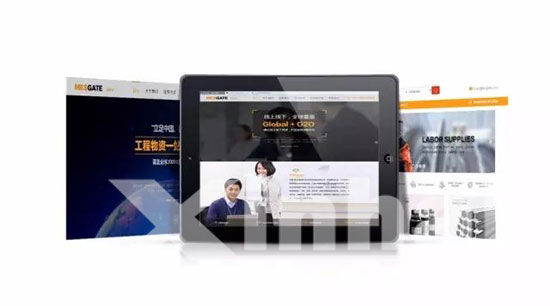 Mesgate Home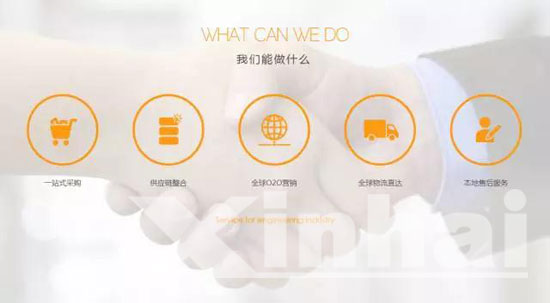 At present, the business scope of Mesgate have been exported all over the world, the products are exported to more than 20 countries. Combined with its global distributors and agents, and made good use of Xinhai overseas offices in multiple countries, Mesgate can better provide customers with more reliable, timely local after-sales service.