Xinhai Mining Welcomes Teachers and Students from Qilu University of Technology for Visiting and Practical Training
2023-09-07 XinHai Views (74)
If you want to know more information, like quotation, products, solutions, etc., please contact us online.
On September 5th, 98 teachers and students from Faculty of Mechanical Engineering of Qilu University of Technology visited Xinhai Mining for practical train. The staff of Xinhai Machinery Design and Research Institute and Xinhai Mining Equipment Intelligent Equipment Industrial Park warmly welcomed them, and provided them with a comprehensive experience of the production and manufacturing processes of ore beneficiation equipment through discussions, on-site tours, and hands-on observations. Meanwhile, Xinhai Mining has also had in-depth communication with students on the company's development status, main business, strategic planning and product research and development content.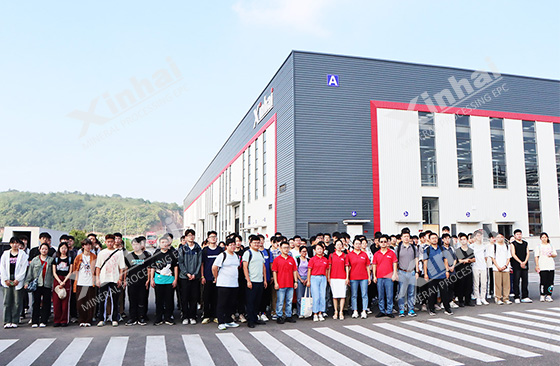 Firstly, the Director of the Mechanical Design Research Institute introduced the basic information about the institute. Xinhai Mining's Mechanical Design Research Institute possesses extensive experience in mining machinery design and is responsible for tasks such as equipment research and development, design, and improvement. By combining technical personnel from both the Mechanical Design Research Institute and the Mining Design Research Institute, we have successfully carried out technical enhancements on over 80% of common mining equipment and have applied for numerous patents. The technical staff at Xinhai Mine Design Research Institute showcased innovative research achievements in mechanical design theory and practice to the students, emphasizing the significance of 3D design and three-dimensional models in the design and production processes.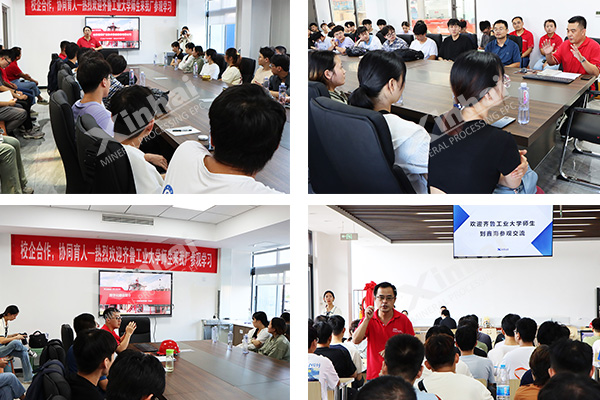 (Lecture and Training)
Then, the students came to Xinhai Mining equipment production base Xinhai Mining Service Intelligent Equipment Industrial Park, integrating automation, informatization, and intelligence. Through the on-site visit, students gained a deeper understanding of various aspects of ore processing equipment manufacturing, assembly, and quality control. They profoundly appreciated the scale and efficiency of modern production. At the same time, students are also very interested in the digital operation of Xinhai Mining production. Xinhai Mining adopts the digital production management system to realize real-time monitoring of production data, optimize production plan and visual management of production process, which greatly improves the production quality and efficiency.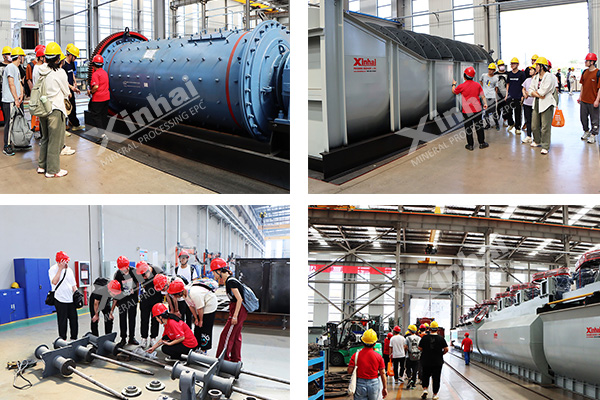 (Field visit)
Finally, the Human Resources Department of Xinhai Mining introduced the talent development system and career growth plan of Xinhai Mining to the students from Faculty of Mechanical Engineering. Xinhai Mining will formulate training plans according to the trainees' majors, and provide relevant skills training and guidance. As for the career growth plan of employees, Xinhai Mining has also formulated a clear development plan, and provided corresponding promotion opportunities and development space.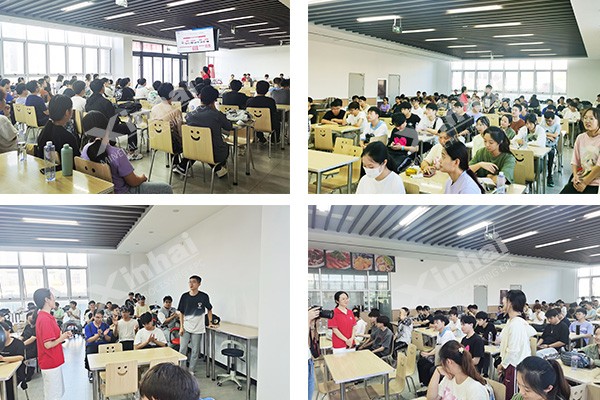 (Discussion and communication)
This visit is a learning platform jointly built by both the school and the enterprise, which not only deepens the students' understanding of the production of mineral processing equipment, but also further strengthens the exploration and application of theory and practice. At the same time, this also further deepens the industry-university-research cooperation between Xinhai Mining and Qilu University of Technology. In the future, Xinhai Mining will further promote research and development and production, combine the transformation of production practice and talent training to realize a deeper level of collaboration of industry-university-research.