The grade of the raw ore was 8.53%, and the processing capacity was 300tpd.
Xinhai Solution
01

Crushing and screening: Two-stage closed-circuit crushing and screening process was adopted and produced a particle size of -15mm.


02

Grinding and classification: One-stage closed-circuit grinding and classification was adopted with linear screen for classification. The qualified products were classified again by the hydraulic classifier.


03

Gravity concentration: The +100 mesh and -100 mesh ore slurry obtained by the classifier entered two sets of hydraulic classifiers for gravity separation. After the hydraulic classifier concentrate flowed into the shaking table, the final concentrate was obtained, and the middle and tailings from shaking table were transported to the ball mill for re-grinding.

04

Concentrates and tailings dewatering: Settling pond was adopted for dewatering and the water from dewatering was recycled.

Project Result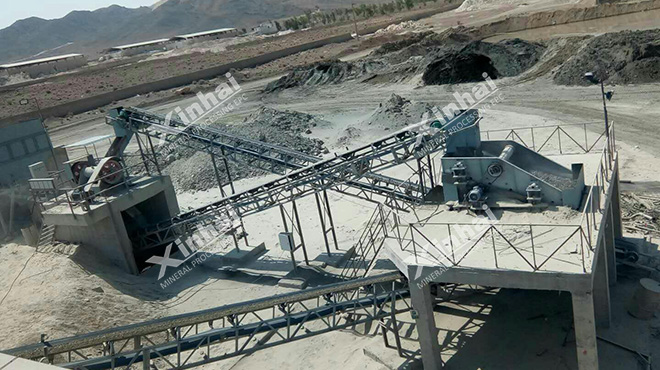 Xinhai provided one-stop and customized turn-key EPC+M+O services. Based on comprehensive planning, Xinhai worked to shorten construction duration, provide optimal service, optimize plant layout, and ensure environmental protection and workplace safety.