The Tanzania 1,200t/d gold mineral processing plant was an EPC+M+O project. The ore consisted of sulfide (10.7g/t) and oxide (2.4g/t), with Au being the only valuable element. They achieved a leaching rate of 93.75% and 91.58% respectively through the all-slime cyanidation gold extraction process.
Xinhai Solution
01

All-slime cyanidation process was adopted.

02

Crushing stage: one open-circuit crushing process;

03

Grinding and classification stage: one closed-circuit grinding, cyclone classification process;

04

Separation stage adopted the all-slime cyanidation process was adopted, the gold-bearing carbon entered the desorption electrolysis system to extract gold, smelting gold slime, and the tailings were stacked after the thickening and dewatering.
Project Result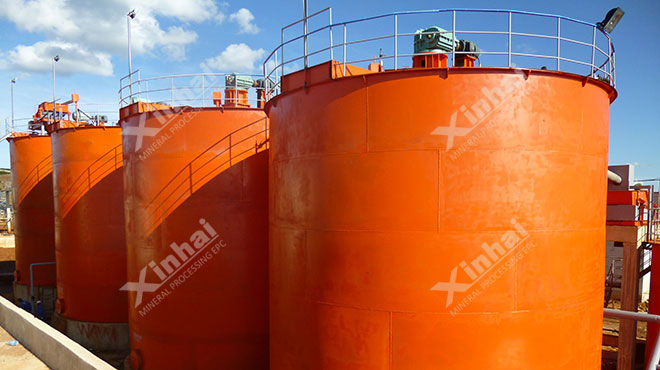 Xinhai made a comprehensive plan on project management, construction technology, resources supply and coordination before the commencement of the project. During the project construction, it took effective steps to address the shortage of material, machinery, tools and technicians. As most of the equipment are made of thin steel, it adopted effective and sound measures to avoid the deforming of equipment during lifting and transportation and ensure construction quality.