Xinhai Raymond Mill Get its Customers with Technology
2018-03-09 XinHai Views (922)
If you want to know more information, like quotation, products, solutions, etc., please contact us online.
At present, Raymond mill occupies a pivotal position in grinding field, whose application covers thousands kinds of materials, such as plaster, bentonite, feldspar, calcite, talc, barite, titanium dioxide.
With the increasing number of Raymond mill manufacturers, the market competition is increasingly fierce. In order to adapt to the market demand for grinding powder, Xinhai has optimized and improved Raymond mill in the performance, application and price, then occupied a high market share.
1. High- quality
As one of the famous mineral processing equipment manufacturers in China, Xinhai always insists on providing every customer with high-quality, energy-saving and environmental equipment as the basic principle. Force produced from milling roller connected by pull rod and high-pressure spring can avoid damages caused by bulk materials to the equipment. Resilient coupling between the main engine and the separator can reduce vibration and noise, and the service life can be extended by 5-10 years.
2. Energy-saving
Raymond mill is large mining equipment, high energy consumption is an inevitable problem in the running process. In order to solve this problem, Xinhai upgraded its each part and electric device. Finally, the energy consumption of Xinhai Raymond mill was reduced by 30%, power consumption was reduced by 15%.
3. Environmental protection
Xinhai adopted the low-carbon environmental philosophy in the production of Raymond mill. Unique air circulation system with advanced dust remover carries the environmental protection concept through to the end.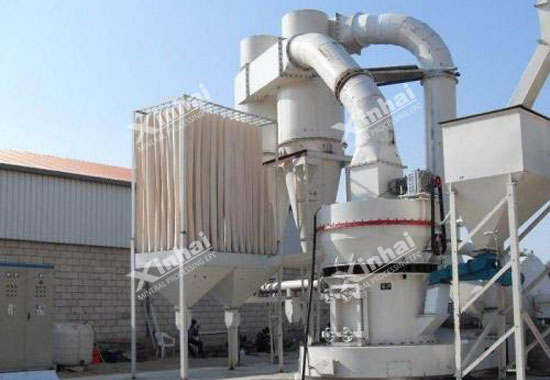 With the increasing public awareness of environmental protection, the calls for the green mines are becoming more and more popular. Xinhai accurately captures the needs of customers and develops a more energy saving, environmentally friendly and efficient Raymond mill, which firmly occupied the highlight of market.