Xinhai celebrates May Day with manufacturing
2017-05-18 XinHai Views (947)
If you want to know more information, like quotation, products, solutions, etc., please contact us online.
In 20 years of development, Xinhai always sticks to the attitude of grasping product quality, the constant product innovation and the pursuit of product promotion! In mineral processing EPC of equipment manufacturing part, Xinhai always adheres to the concept of "quality first", strives to create high-quality equipment, then achieves efficient production for customer. Because of these, Xinhai has invested a lot of energy in equipment manufacturing:
First, starting small, do details and master quality. AIn the process of production, Xinhai strictly control quality level and carry out product quality management concept, then set up quality guarantee system that independent of production management.
Second, setting detailed quality management standards for each link.AXinhai has developed detailed and controllable management standards from product design, process flow to workshop production.
Third, customers are the best quality improvers. As the product users, the recommendations made by customers are so valuable. Facing customer feedback, Xinhai will actively make research and rectification, which not only improve customer satisfaction and loyalty, but also improve our product constantly through repeated improvements.
The manufacturing of these high quality equipment is attributed to the efforts of every Xinhai worker. As the manufacturer of Xinhai mineral processing equipment, they always work on the first line of production, meticulously operate all kinds of manufacturing equipment. Like everyone else, they also have their dreams of the enterprise, they want to weave the beauty of Xinhai quality manufacturing with their hands and wisdom.
On the occasion of May Day, let's go to Xinhai production site together, and enjoy the special beauty of first line.
As a mineral processing EPC company, Xinhai can provide the necessary equipment and accessories for different kinds of plants. There are lathe, milling, plane, grinding, boring, drilling, stamping, welding, plate bending, shear more than 100 mechanical processing equipment in production base, besides, there are more than ten mining machinery processing equipment like self-developed ball mill, maximum rotating diameter of machine tool is up to 6 meters, maximum height of vertical lathe is up to 7.5 meters.
▼Skilled workers of machining shop are busy at 7.5 m vertical lathe.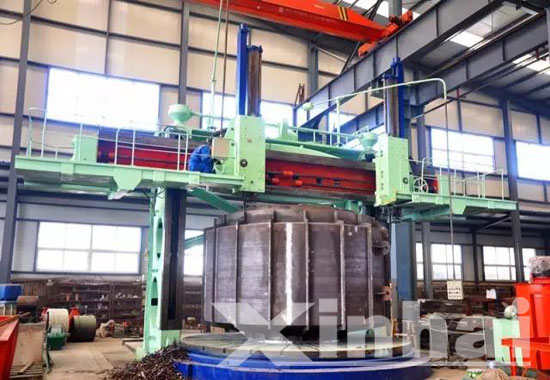 ▼Skilled workers of machining shop are making precision-cut.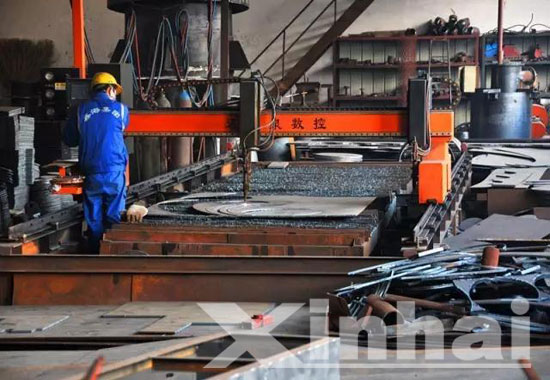 ▼Skilled workers of machining shop are welding.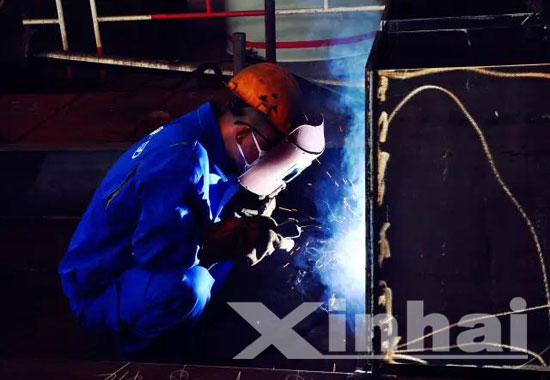 All metal materials that purchased by Xinhai production base need to be removed the rust with sandblast surface and processed after spray paint.
▼Xinhai production worker are processing ball mill barrel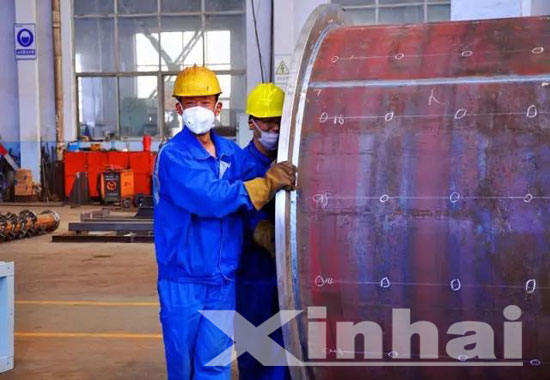 ▼As to every detail of production, Xinhai technical workers will carefully compare the mechanical design drawings and follow the production standard strictly.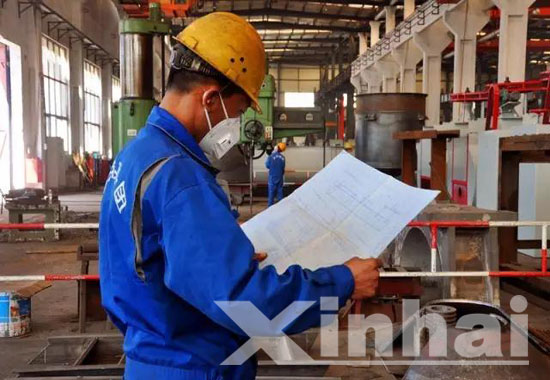 In addition, all equipment adopt marine paint coating, which adjust to long time oversea transportation.
▼Xinhai technical workers and their achievement——Flotation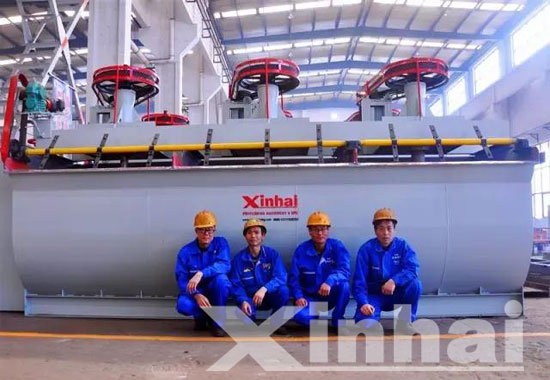 ▼Xinhai technical workers and their achievement——Spiral Classifier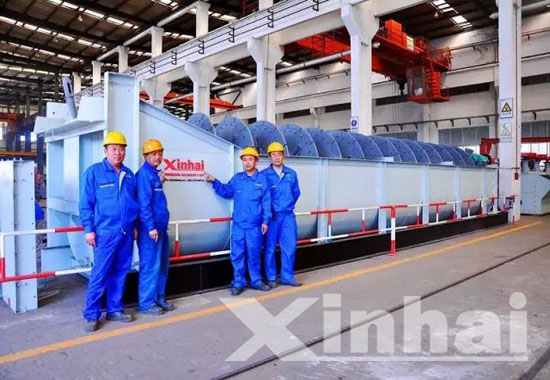 What Xinhai people expressed is their attention to detail, the persistence to the goal, the persistence of innovation, and the insight to the customer's needs. Xinhai believes that the beauty of manufacturing is also the beauty of "made in quality". In the future, we will continue to provide high quality equipment and service to our customer.