Exhibition time! Xinhai Mining at Summit Forum on Asia Mining Industry Innovation and Development
2023-05-14 XinHai Views (160)
If you want to know more information, like quotation, products, solutions, etc., please contact us online.
On May 9th-10th, the 2023 Second Asia Mining Industry Innovation and Development Summit Forum was held in Beijing. The theme of the forum was "Promoting International Cooperation in Mining Industry". Xinhai Mining with "Turn-key Solution for Mineral Processing Plant (EPC+M+O)" attended the forum, and the "one-stop" mineral processing service process attracted many customers to stop and consult. Professionals from Xinhai Mining introduced the innovative mineral beneficiation technology and equipment in detail and discussed cooperation with customers!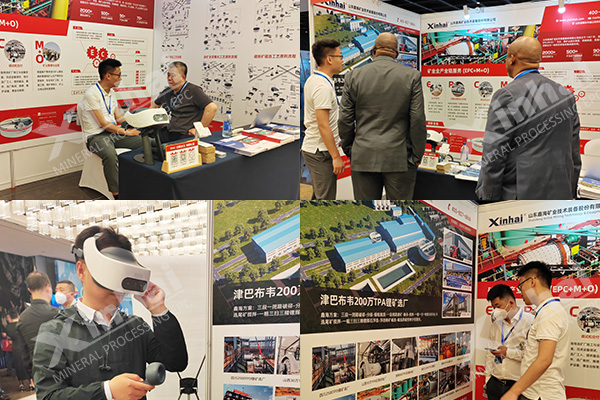 Xinhai Mining has always regarded innovation as the Intrinsic motivation for enterprise development. With the increasing importance of innovation in the mining industry, in recent years, Xinhai Mining has continuously increased its research and development efforts in the intelligent and digital construction of mines. Facing the new situation of the mining industry, Xinhai Mining has always been adhering to forward-looking thinking and innovative ideas, adding emerging technologies and intelligent design to the "Turn-key Solution for Mineral Processing Plant (EPC+M+O)" to help each mine achieve sustainable development .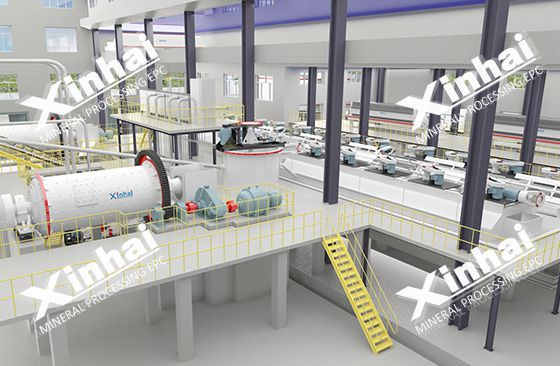 Use the table of contents below to navigate through the guide:
01

E - design and research

Xinhai Mining has always insisted on adopting innovative thinking to customize beneficiation test plans for each mine, including multi-faceted design contents such as mineral processing tests, mineral beneficiation process, mineral processing plant construction and equipment type selection. Xinhai Mining has a high-end mineral processing test center and design center. The mineral processing test center involves more than 70 kinds of ore service fields, and can provide customers with comprehensive design services. The Mine Design Institute has professional SolidWorks 3D design software and PDM design management system, and has a new 3D model dressing plant, AR dressing plant display and 720-degree VR interactive technology, allowing customers to experience a new modern dressing plant.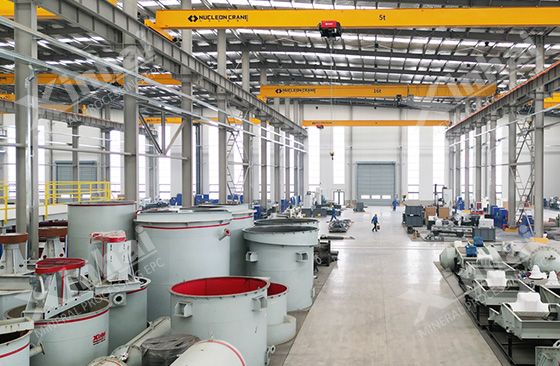 02

P - Complete Equipment Manufacturing and Procurement

Xinhai Mining focuses on the research and development of mineral processing equipment, and has achieved many technical achievements in equipment research and development. We can produce more than 1,000 kinds of equipment for mining, dressing and smelting, and have got IS09001:2015 international quality management system certification and CE certification. Xinhai Mining has innovative machinery research and development capabilities, has carried out technological transformation for more than 80% of common mines, and applied for a number of patents. Combining equipment research and development with complete technology, we can increase productivity as much as possible, reduce energy consumption, and achieve high-efficiency operation of equipment.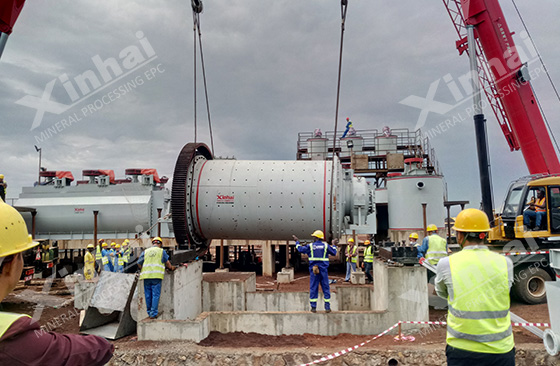 03

C - Commissioning and Delivery

Xinhai Mine Design Institute has Grade B design qualification, has 14 departments, 16 majors, and more than 80 professional designers in geology, metallurgy, mining machinery, well construction, civil engineering, and electric power. Xinhai Mining can use 3D design software to carry out modular and combined design of equipment, non-standard parts and pipelines, etc., making the equipment installation work of the entire mine easier. In addition, Xinhai Mining can also help customers build their own technical teams through technical training, equipment operation training, production management training, maintenance training and safety protection training to ensure that the project reaches the standard and production.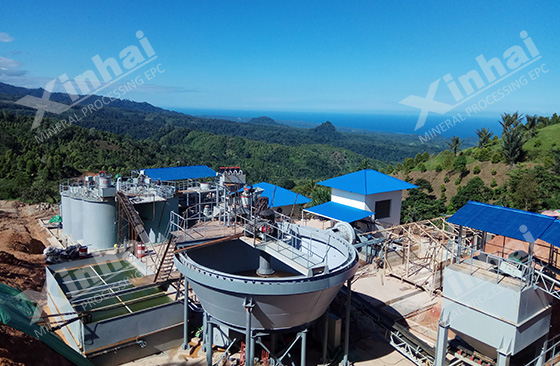 04

M+O - Mine Management and Operations

Xinhai Mining can provide integrated contracting services for mining engineering, civil engineering, tailings pond construction and mine daily operation management for the entire project. For the construction of intelligent mines, Xinhai Mining adheres to the "people-oriented" development concept, implements intensive land design, and helps each mine realize the construction of green, safe, intelligent and efficient concentrators.

As the proposer and practitioner of "Turn-key Solution for Mineral Processing Plant (EPC+M+O)", Xinhai Mining provides "one-stop" dressing plant services to help each project achieve investment, cost, benefit and operation rate integration. With the trend of innovation and development of the mining industry, Xinhai Mining will also continue to adhere to the coordinated development of beneficiation technology innovation and equipment innovation, and help modern mine construction enter the stage of intelligent and digital green development!