Chairman of Xinhai Mining, Mr. Zhang Yunlong was Invited to Participate in The 8th China International Mining Development Summit 2020
2020-12-29 XinHai Views (1075)
If you want to know more information, like quotation, products, solutions, etc., please contact us online.
On December 26th, the 8th China International Mining Development Summit 2020, sponsored by Beijing Sunshine Creative Language Translation Co., Ltd. and Shandong Xinhai Mining EPC (abbreviated as Xinhai Mining), was successfully held in Beijing.
This summit aimed to find the required projects, resources, funds, and talents from various links in the chain of exploration, development, processing and smelting, mineral processing, trade, investment, and third-party services, and to understand the cutting-edge international mining trends.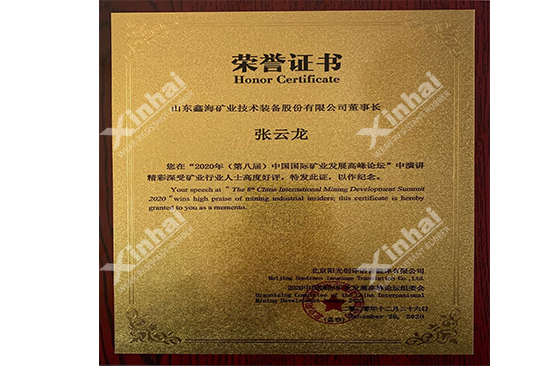 Mr. Zhang Yunlong, Chairman of Xinhai Mining Equipment, was invited to attend the summit and delivered a keynote speech on "Experience Sharing of EPC Services Helping Overseas Mining Development". He was strongly recognized by the guests and won the honorary title of "Excellent Speaker" and then gave unique insights in the "High-end Dialogue on Overseas Mining Project Operation Strategy".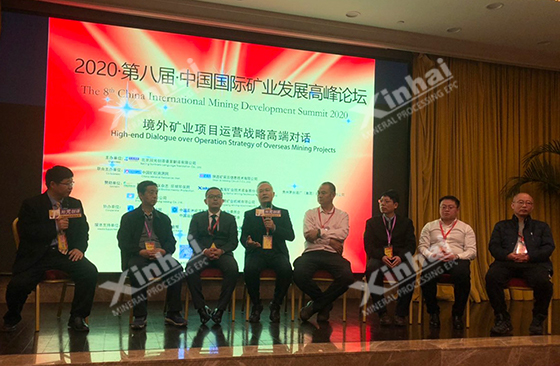 In the exhibition area of Xinhai Mining, Xinhai Mining's innovative"Turn-key Solution for Mineral Processing Plant (EPC+M+O)" model attracted many participants to consult and visit. High-tech VR processing plant experience and naked-eye 3D had also received a lot of attention.
In his speech, Mr. Zhang Yunlong mentioned that there were three common problems in the development of domestic and foreign mining projects: the processing plant exceeded the investment budget, the production failed to meet the standards and production on schedule, and the date of production was the time of technological transformation. The root causes of these three problems were: the first was most of the preliminary technical solutions were determined by simply copying the program or making decisions according to experience; the second was that the design, research, equipment and installation and commissioning were completed by multiple units and personnel, which were difficult to coordinate and responsibilities. For this reason, Mr. Zhang suggested that domestic and foreign projects should adopt EPC, with a high concentration of responsibilities and coordination, and meeting the standards and production on schedule according to the contract limit!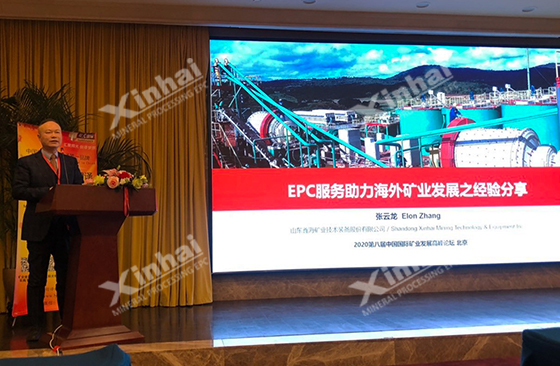 Use the table of contents below to navigate through the guide:
01

E: Egineering and design


Xinhai Mining attaches great importance to technological innovation and always believes that there is no same mine in the world, and every mine should choose its own technology, tailor-made ideal technology and equipment, and create ideal benefits! Thus, Xinhai Mining has 28 innovative processes in gold processing, and has made technical innovations in gravity separation of gold oxidation primary mixed raw ore + flash flotation separation process, gold particles or heavy minerals, gold ore bag processing and flash flotation of easy-to-elect gold ore.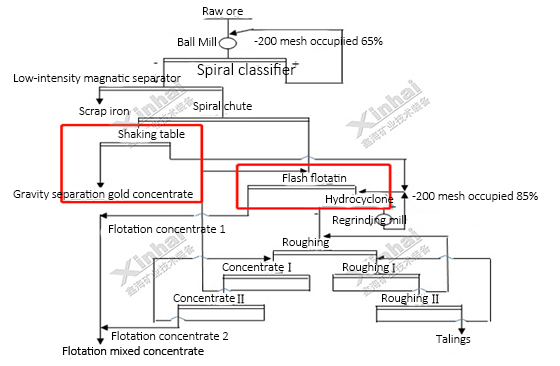 As many mines are supplied with multiple ore sites, the property of ore varies from site to site. Mr. Zhang Yunlong also highlighted the issue of representativeness of processing test samples and proposed a representative sample collection method: mining capacity planning and design - sampling according to the mining plan - testing with different samples - using the main sample to test, and the additional sample test verification - determine the recommended plan for processing - design mining according to the pre-planned mining capacity plan - allocation of ore to designated locations in the processing plant as planned - processing production.
In addition, Mr. Zhang Yunlong proposed at the meeting that the design of the processing plant was not simply a copy. With the development of the times, the progress of technology, as well as the requirements of the government and the improvement of standards, the design of the processing plant should adopt an open mind and the tailor-made. Mr. Zhang Yunlong took the design of a lithium pyroxene mine processing plant as an example and introduced in detail several innovative points of Xinhai Mining in the design of processing plant.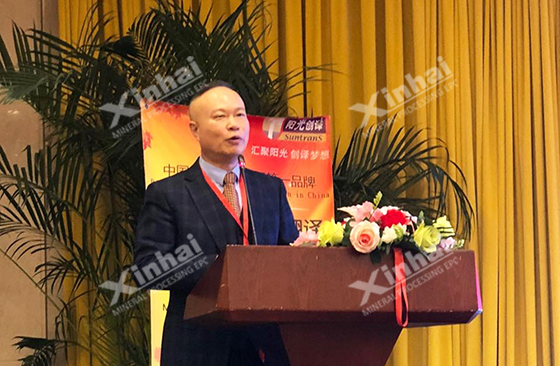 Raw ore storage yard and feeding system
Raw ore storage yard stores more than 200,000 tons of ore to solve the problem of the connection between the winter high-cold mining production and the processing plant production; the feeding buffer bin is adopted with the effective buffer ore volume of 4900t, which reduces the workload of the excavator as much as possible.
Automation system, central control room and tour corridor
For the processing production process, online detection instruments, automatic actuators, controllers, computer technology and automatic control methods are used to monitor, simulate, control and manage the production equipment and processes, optimize (reduce) the allocation of personnel, improve the production efficiency of the entire process and product quality, and reduce the production costs of the processing plant.
Comprehensive utilization of tailings with zero discharge
The albite concentrates are separated from the lithium pyroxene tailings and the fine construction sand are separated from tailings. The final tailings are manufactured into construction panels and square bricks and permeable bricks, etc.

Water treatment and comprehensive utilization
Set up water processing system and centralized recovery, storage and buffering thickeners . The overflow water from the thickener is returned to the production system through a pipeline pump. The mineral processing wastewater is completely recycled and not discharged.

High standard of environmental design
Adopt dust removal, dust reduction design and noise reduction
Subsequently, Mr. Zhang Yunlong shared with the guests the 3D design innovation sketch of Xinhai grinding system, leaching + tailings dewatering + desorption electrolysis system, flotation system, magnetic separation system and other parts.
In terms of processing plant design, Xinhai Mining Design Institute uses SolidWorks 3D design software and PDM design management system to follow domestic and foreign design standards for conventional mine design, mobile processing plant design, 3D mine design and combined steel structure processing plant production line design. According to the reasonable process design plan, combined with the basic data provided by the customer, based on the principles of favorable production, convenient management, ensuring mine production safety and saving land area and reducing infrastructure engineering investment purposes, reasonable equipment configuration is carried out to provide customers with high-yield landing solutions.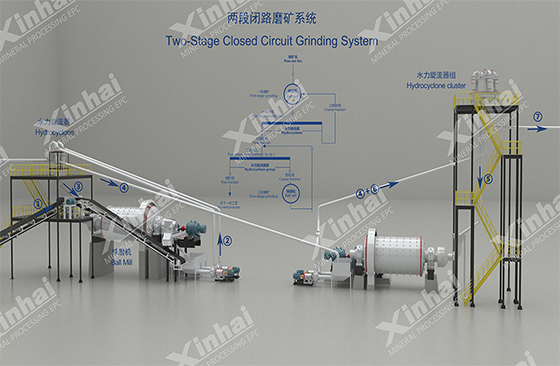 02

P: Procurement

For mineral processing equipment, Mr. Zhang Yunlong pointed out that the benefit of mineral processing is not only closely related to the mineral processing technology, but also cannot be separated from the energy-saving and efficiency-enhancing equipment. Xinhai Mining produces and procures equipment and supporting parts according to strict quality management standards, and has passed ISO9001:2015 international quality management system certification and EU CE certification. At present, Xinhai Mining improved more than 80% of the mineral processing equipment and applied for a number of patents.


Taking the ball mill as an example, Xinhai Mining can make corresponding innovations according to the specifications of the ball mill and customer needs. It can adopt a transmission system with a slow transmission device, a hydraulic jacking device, a variety of feeding devices, a large and small ring gear spray lubrication system, rolling bearing, and overall frame, so as to combine with process, improve yield, reduce energy consumption, and extend stable operation time of equipment.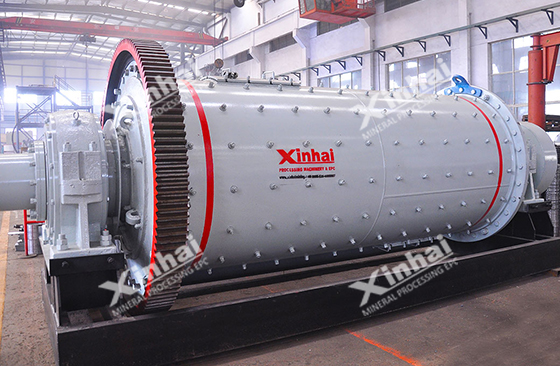 For Australia, Canada, the United States, South America and other developed countries and high-demand customers, the motors, reducers, bearings and electrical components of the equipment supplied by Xinhai are all manufactured in factories established in China by internationally renowned brands, such as ABB or SIEMENS for motors, SEW and Sumitomo for reducers, SKF or TIMKEN for bearings, and Schneider, ABB or SIEMENS for electrical components.
03

C: Commissioning

At the meeting, Mr. Zhang Yunlong shared Xinhai Mining's experience with the guests on materials, tooling plan, packaging and shipping, training and guidance.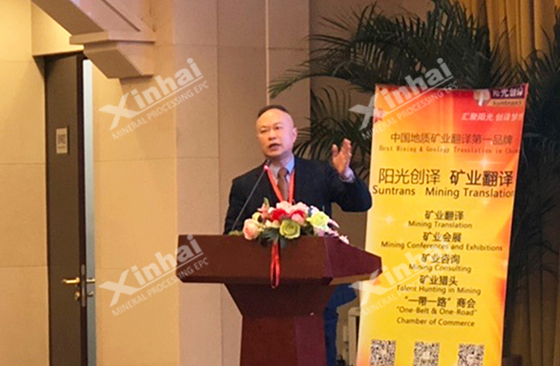 Due to the shortage of materials for some overseas projects, various installation materials, tools, debugging materials and materials should be carefully planned in advance, and purchased and transported to the site at one time. In order to find the goods as soon as possible during installation and reduce the workload of lifting and handling on site, it is necessary to number various cargo containers or large bare cargoes in advance. The packaging design and delivery design of the goods determine the containers of each working area according to the general layout of the construction site as far as possible, and formulate accurate unloading positions to reduce the inconvenience caused by secondary handling and lifting, and it is conducive to on-site management and improve the efficiency of the installation.
In addition, considering the cultural quality of foreign employees and their technical experience in mining and machinery, Xinhai Mining compiles all kinds of technical instructions, operation instructions, repair and maintenance, common troubleshooting and other documents into a book as far as possible, and the structure of equipment is displayed through exploded diagrams and 3D drawings as far as possible, which are easy to understand, so as to help customers train their technical teams better and faster, improve the operation and maintenance workers of the processing plant in all aspects, and help ensure the smooth operation of the plant. Since a project involves many types and models of equipment, Xinhai Mining will re-edit and translate all the equipment specifications of the project according to the standards, and bind them into a book to form a paper version and an electronic version.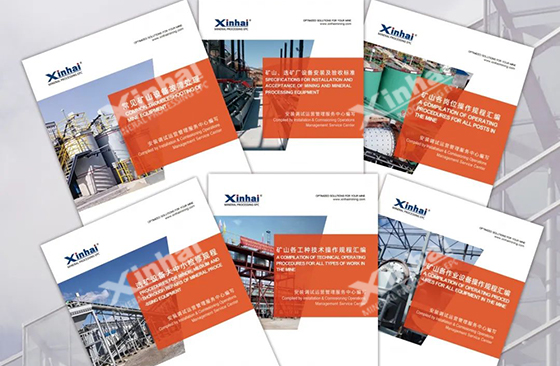 Serving global processing plants for more than 20 years, Xinhai Mining always upholds innovative thinking and views each project from a holistic perspective. In the future, Xinhai Mining will continue to further promote the Xinhai solutions, improve the technological innovation and promotion and application of its own mineral processing technology and equipment, and provide customized Turn-key Solution for Mineral Processing Plant (EPC+M+O) for more mines around the world, promote the sustainable prosperity and harmonious development of the global mining industry, and empower the development of the mining industry!