The Guinea 6,000t/d gold mineral processing plant was an EPC+M+O project. The design scope covered construction drawings and workshop drawings and involved engineers in the fields of mineral processing, water supply, and drainage, power, civil engineering, and general layout.
Xinhai Solution
01

In terms of plant design, the design work undertaken by Xinhai included: plant construction drawing design, plant production workshop design of concentrator, which involves various specialties such as dressing, water supply, and drainage, electricity, civil engineering, general drawing, etc.

02

Slurry conditioning of raw ore-grinding and classification-gravity concentration-cyanide leaching-desorption electrolysis.

03

The grinding and classification stage adopted two stages and one closed-circuit grinding process. In the classification stage, slag slurry pump and cyclone were used to replace the spiral classifier, high efficiency, and low investment.

04

The gravity separation stage adopted the jigging machine to separate concentrate.
Project Result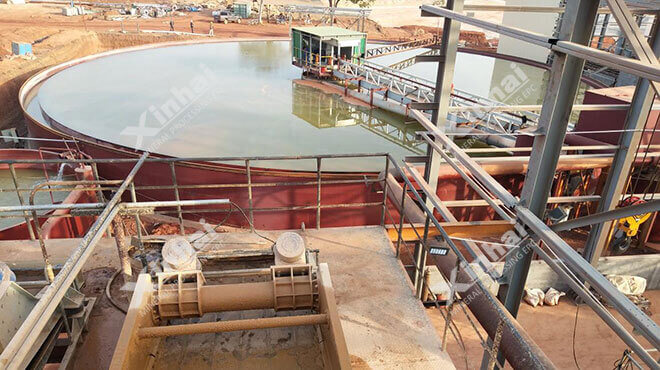 In line with particular conditions, Xinhai worked to ensure strict compliance with relevant standards, optimize plant layout, minimize costs and shorten construction duration. Thanks to efficient and energy-saving equipment and sound technological process flow, the project received high recognition in the localities.