Xinhai Used Ball Mill for Sale
2016-05-23 XinHai Views (870)
If you want to know more information, like quotation, products, solutions, etc., please contact us online.
Used ball mills for sale in Xinhai have one unique advantage. Price of used ball mills is affordable. As for other dealers, they just make some simple maintenance and refreshment on the ball mills bought from old factories and eliminated, which is very irresponsible. By contrast, on top of maintaining and changing the old and worn parts, Xinhai has carried out a serious of reform and turned them into efficient and environmental second-hand ball mills with less energy consumption. Therefore, some of its second-hand ball mills are even superior to some totally new ball mills of other manufacturers.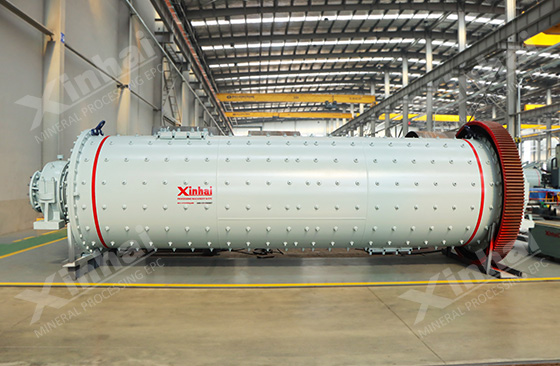 Xinhai, a good manufacturer with a commercial conscience, tries to cut down the costs by building a scientific management and manufacturing system and not to add any extra expense on the equipment. Therefore, it can provide customers with good equipment but cheap price. Wet energy-saving grid ball mills made by Xinhai are also a typical representative. Used in grinding process of various dressing plants, they are suitable for grinding coarser ores. Wet energy-saving grid ball mills look like a shell on the whole. The motor drives the shell to rotate after ore feeding and in this time, the ore will be ground into finer sizes by the steel balls inside under the effect of grinding, impact, and pressing. Meanwhile, the ores will be impacted by itself when they jump up and down thus making self-grinding outcome. Because of the continuous and increasing feeding, the ores in the discharging end will be sent out under the pressure difference function, which goes on and on thus finishing the continuous operation. Such kind of ball mills sells very well both at home and abroad.