Introduction of Copper Ore Dressing Process
2018-05-02 XinHai Views (884)
If you want to know more information, like quotation, products, solutions, etc., please contact us online.
Copper ore usually refers to mineral aggregate in the nature that can be used to extract metal copper, generally copper sulfide and copper oxide. Copper minerals in nature mainly include pyrite, chalcopyrite, tetrahedrite, chalcocite, azurite, malachite, etc. Chalcopyrite is the main mining copper ore, followed by bornite and chalcocite.
Current copper ore dressing process includes following stages: firstly, crush the raw ore to a certain size with crushing and grinding equipment, then useful minerals realize full monomer dissociation; Secondly, use certain copper ore dressing process and copper processing equipment to isolate useful minerals according to ore properties. There are various kinds of copper ores with complex ore properties in the nature, and most copper minerals have good flotability, therefore flotation process is common process used in copper ore dressing. Besides, wet-process copper extraction process is also an effective way to process copper ores.
Introduction
1. Crushing and Screening
Xinhai usually use crushing equipment to crush copper ore to a certain particle size, which meets the requirements of feeding size in grinding stage. The common crushing stage includes three stage crushing with single closed circuit stage, which is divided into coarse crushing, secondary crushing, fine crushing and screening. Screening stage can ensure the particle size of crushing products. Coarse crushing equipment usually includes gyratory crusher, jaw crusher; secondary crushing equipment usually has jaw crusher and cone crusher, and fine crushing equipment commonly uses cone crusher. Screening equipment often adopts circular vibrating screen or linear vibrating screen. Of course there are some differences in the actual crushing process according to different ore properties.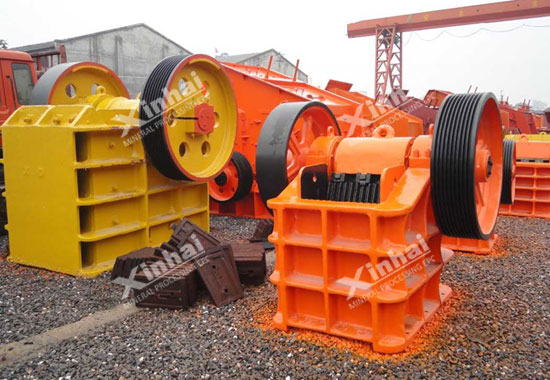 Jaw Crusher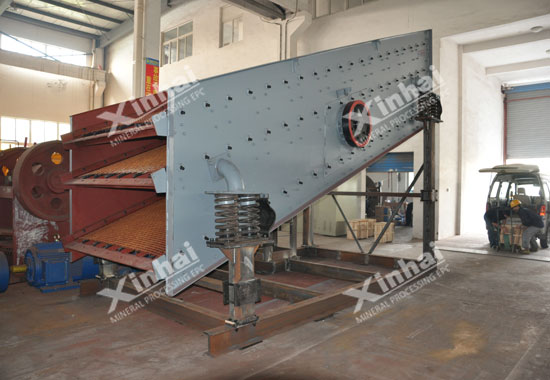 Circular Vibrating Screen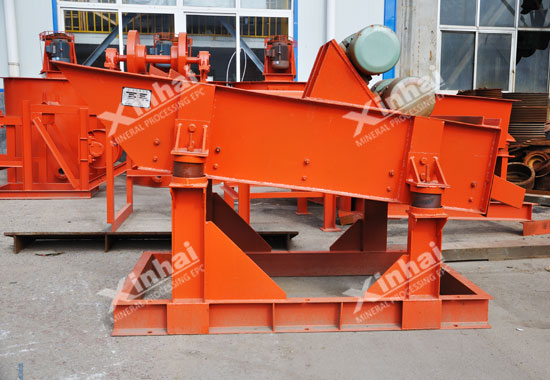 Linear Vibrating Screen
2. Grinding
Grinding is the further crushing process of the ore, which makes the useful minerals fully realize monomer separation and prepares for the subsequent separation. The main ore grinding process is two stage grinding process. a grinding stage often use grid type ball mill because of large processing capacity and coarser ore particle size, and second grinding has higher requirement for the particle size, so it is often processed in overflow type ball mill. In order to control the final grinding particle size, mill products are sent to spiral classifier or hydrocyclone for classifying, then fine products enter to the next operation, coarse products return to ball mill for regrinding. Sometimes, middling is required to further grinding in the separation process, which is usually carried on in small overflow ball mill.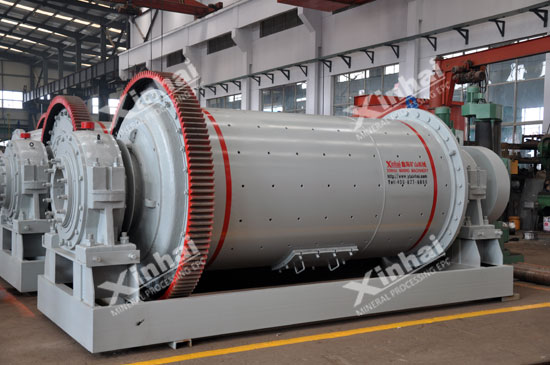 Grid Type Ball Mill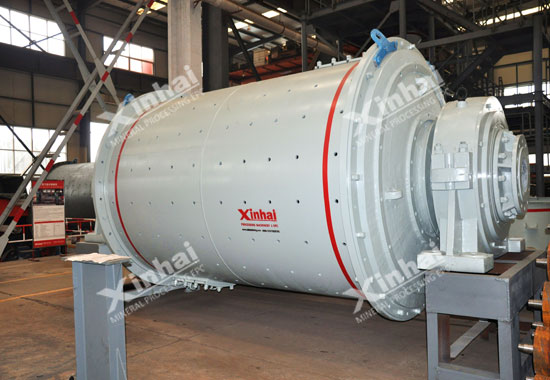 Overflow Type Ball Mill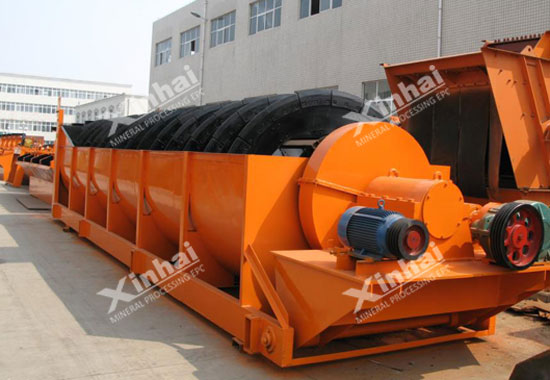 Submerged Spiral Classifier
3. Separation
The common copper ore dressing processes are divided into flotation process and wet-process copper extraction process. According to mineral separation sequence, flotation process can be divided into differential floatation, bulk flotation, flotability ranking flotation, part-selective flotation, etc. According to flotation reagents, flotation process can be divided into direct floatation, sulfuration flotation. Wet-process copper extraction process can be divided into acid leaching, amine leaching, microbiological leaching, etc. here are brief introductions as follows.
Ⅰ. Direct Floatation Process
Direct flotation process can be used for the separation and purification of copper sulphide ore and oxide copper ore, and sulfur atom in copper sulphide ore is the excellent solid-affinitive atom of xanthate collectors, which makes xanthate collectors can be absorbed on ore surface easily and increases its hydrophobicity, then float copper ore with flotation bubble. Direct flotation process is widely applied in the early copper ore flotation process, it is suitable for simple ore that is composed of gangues. It is featured with high recovery rate, poor selectivity, and is now gradually replaced by sulfide flotation process. The agents used in oxidized copper direct flotation have fatty acid, amine collector, chelating agent, thiol and other sulfur compounds. The flotation of oxide copper has higher requirements for gangue mineral types, which restricts the choice of collector.
Ⅱ. Sulfuration Flotation Process
Sulfide flotation process is suitable for the separation of copper oxide. Copper oxide has poor flotability, which can be separated and purified by adding vulcanizing agent to make sulfur ions adsorb on the ore surface, then using xanthate collectors to achieve separation. Sulfide flotation process can be divided into direct sulfide process and hydrothermal sulfide flotation process. Direct sulfide flotation process means add sodium sulfide, sodium bisulfide, sulfuretted hydrogen, or calcium sulfide to fine-grained copper ore, then use xanthate and aerofloat collector to recycle sulfur minerals. Hydrothermal sulfide flotation process means add sulphur to the pulp under the conditions of 180 ℃ and 0.6 ~ 1.0 Mpa, then oxide copper reacts with sulfur and generates sulfide scale for later collector adsorption. Sulfide flotation has advantages of not being restricted by gangue ore type, wide source of collector and low price.
Ⅲ. Wet-process Copper Extraction Process
There are many kinds of wet-process copper extraction processes. According to the leaching way, they can be divided into underground leaching, heap leaching, and agitation leaching, biological leaching. According to the leaching reagents, they can be divided into acid leaching, amine leaching and microbiological leaching. Acid leaching commonly uses dilute sulphuric acid as leaching agent, which can leach acid gangue-contained malachite, cuprite, tenorite, etc., this process is generally applied in low grade copper ore or copper mine tailings. Amine leaching is suitable for copper oxide ore with calcium-magnesium carbonate gangues, the leaching agents commonly use amine or amine salt, which is suitable for leaching raw ore, concentrate, middlings and tailings. The advantage of this process is leaching agent can be recycled. Microbiological leaching is a kind of sulphide copper leaching process. It mainly uses oxidative dissolution of some sulfur bacteria to sulfide, then recover copper element from leaching liquor.
The above is only brief introductions to copper ore dressing processes. In practice, ore properties are very complex, and copper ore dressing processes are diverse. Flotation is generally conducted in all kinds of flotation cells and flotation columns, leaching process can be carried on in the leaching tank, or leaching liquid can be sprayed on copper ore directly, such as underground leaching, heap leaching, microbiological leaching. Xinhai is equipped with rich experience in copper ore beneficiation more than20 years. If you want to know more about copper ore dressing processes equipment, please contact us right now!