Barite Beneficiation Solutions to Remove Impurities
2022-01-17 XinHai Views (526)
If you want to know more information, like quotation, products, solutions, etc., please contact us online.
Most barite minerals were low grade with more impurities, which seriously affect the production and application. Therefore, barite ore mined from mines usually needs to remove impurity to further improve its purity.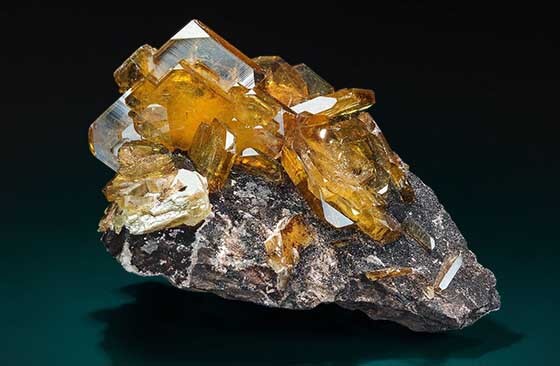 At present, the basic methods of impurity removal in the barite beneficiation can be divided into physical and chemical impurity removal. Physical impurity removal mainly includes gravity separation and magnetic separation, and chemical impurity removal mainly includes flotation and leaching.
Use the table of contents below to navigate through the guide:
01

Physical Impurity Removal in Barite Beneficiation
Gravity Separation
Gravity separation is based on the density difference between barite and associated minerals. The raw ore is crushed and ground to a certain size and enters the gravity separation equipment to remove gangue.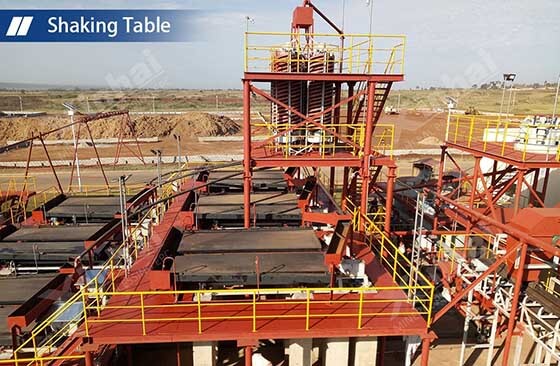 When the particle size of barite grained is larger than 2mm, it is usually separated by heavy medium separation and jig separation. The maximum particle size for heavy medium separation is 50mm, and the maximum particle size for wet and dry jig separation is about 20mm.
When the particle size of the barite grained is less than 2mm, it can be separated with the shaking table or spiral chute. At the same time, the mud must be removed by a hydrocyclone before gravity separation to improve the effect.
Magnetic Separation
Magnetic separation is based on the magnetic difference between barite and associated minerals under the action of magnetic force. Magnetic separation is usually used in conjunction with gravity separation to produce barium-based materials that require very low iron content.
The main magnetic separation equipment is the dry strong magnetic separator and wet high-gradient strong magnetic separator, which are mostly used to process finer-sized and weakly magnetic impurities in barite.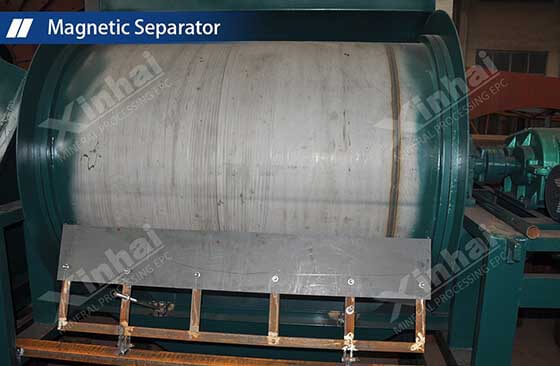 02

Chemical Impurity Removal in Barite Beneficiation
Flotation Separation
For the barite ore with fluorite and calcite, it is difficult to effectively separate with gravity separation technology due to the small embedded particle size. Flotation can effectively separate various types of barite with complex inlays, so it has become the main method of barite processing.
Fluorite, calcite, and barite are all calcium ion compounds with similar crystal lattices and similar flotability. So a combination of reagents is often used as methods of impurities removal to achieve better flotation results instead of using a single reagent.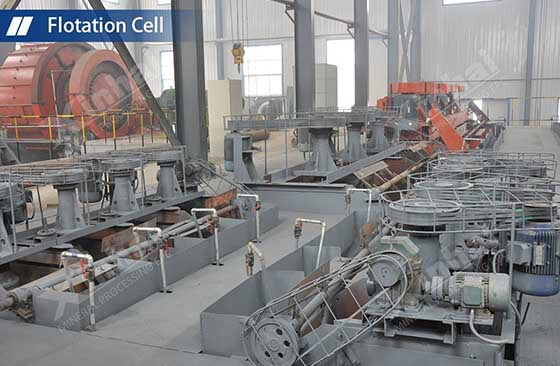 After the barite is finely ground to dissociate from other impurities, it can be mixed with collectors, regulators, and inhibitors for flotation, which effect is better than using a single collector or inhibitor.
Leaching Separation
Leaching Separation refers to the use of the difference in surface chemistry between barite and associated minerals to remove carbon, iron, manganese, magnesium, nickel, and other impurities in the ore through leaching and redox. The main methods include acid leaching, oxidation-reduction, and organic acid complexation.
The acid leaching uses acid to react with impurity metals in minerals to produce compounds that are soluble in water or dilute acid, and the solubles are removed by washing and filtering.
Oxidation-reduction refers to adding an oxidizing agent to dissolve the associated metal compounds in the mineral, oxidizing the color-causing organic matter, and then adding a reducing agent to dissolve it.
The organic acid complexation is to add organic acids such as EDTA, ascorbic acid, citric acid, oxalic acid, and so on, to dissolve iron oxides and form complexes, thereby removing iron impurities.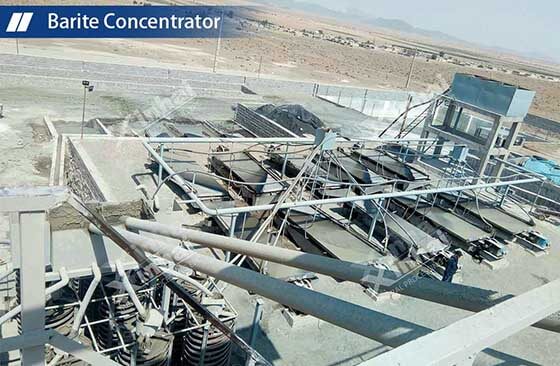 Above are common solutions for removing impurities from barite. There are also differences in the barite beneficiation solutions for removing impurities for different usage of barite. Of course, the specific barite ore impurities removal solutions should be determined comprehensively by the nature of the barite ore, the actual situation of the concentrator, and economic benefits.