Xinhai Mining Attended at 2023 World Gold Conference
2023-09-08 XinHai Views (79)
If you want to know more information, like quotation, products, solutions, etc., please contact us online.
From September 4th to 7th, 2023 world gold conference & China gold industry innovation forum was held in China for the first time. The conference was co-organized by China Gold Association (CGA), Society for Mining, Metallurgy, and Exploration (SME), Canadian Institute of Mining, Metallurgy and Petroleum (CIM), Australasian Institute of Mining and Metallurgy (AusIMM) and Southern African Institute of Mining and Metallurgy (SAIMM). It is a high-level comprehensive industrial event of global gold technology academic. Elon Zhang, chairman of Xinhai Mining and academician of AusIMM, was invited to attend the conference and actively communicated with industry colleagues around the theme of "Strive for the gold industry development with green and intelligent innovation".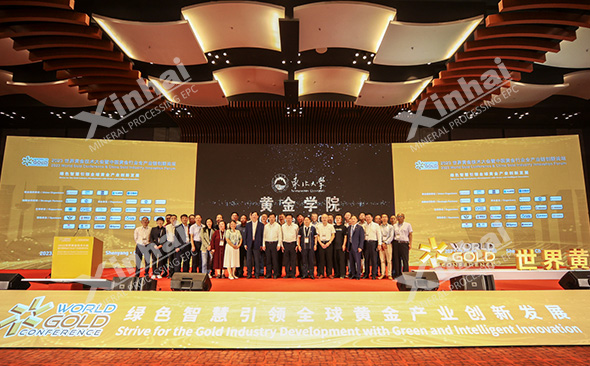 (College of Gold Northeastern University Opening Ceremony)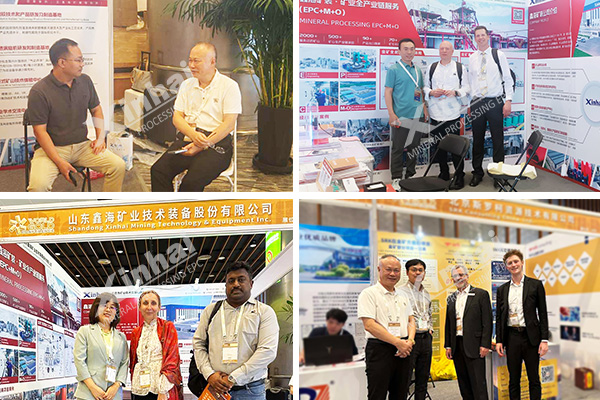 (Xinhai Mining Booth)
As one of the organizers of the conference, Northeastern University coincides with the 100th anniversary of its founding. The World Gold Conference and the China Gold Industry Innovation Forum are scheduled to be held in Shenyang, Liaoning Province. As an alumnus of Northeastern University, Elon Zhang has always expected his Alma mater to develop better and better, and put it into practical actions to help the development of the university. In August 2023, the signing ceremony and scholarship donation ceremony of industry-university-research cooperation between Xinhai Mining Equipment and Northeastern University were successfully held, and the "Xinhai Education Fund" of 1 million yuan was set up to help the talent training, teaching and research of Northeastern University.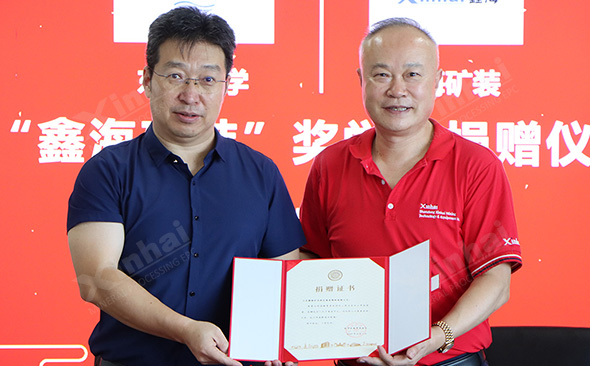 As the proposer and practitioner of EPC+M+O service , Xinhai Mining has rich experience in gold industry chain construction, can provide the gold industry chain services includes design and research (E), complete sets of equipment manufacturing and procurement (P), installation,commissioning and delivery (C), mine management and operation (M+O), to the green, efficient and modern construction needs of contemporary mining enterprises.
Use the table of contents below to navigate through the guide:
01

Design and Research
(720VR Ore Concentrator Design)
Xinhai Mining can provide professional engineering consulting services. It has a mine research institute and a mine design institute, and is committed to customizing a professional mineral processing solution for each project, rationally planning the mineral beneficiation process and equipment selection, and the design of mineral processing plant and construction drawing. Xinhai Mining also supports 3D model and 720-degree VR panoramic concentrator design, allowing customers to see the concentrator site clearly. In response to customer needs, we fully combine the properties of ores and provide innovative process and technology solutions to ensure that the value of each mine is fully exploited, improve the recovery rate of concentrates, and truly realize efficient and green development of mineral resources.
02

Equipment Manufacturing and Procurement
(Xinhai Mining Service Intelligent Equipment Industrial Park)
In order to allow customers to enjoy the one-stop service of "ore beneficiation test, mineral processing process, equipment selection, mine customization, and equipment customization", Xinhai Mining has built a new intelligent high-end equipment production center. Using industrial interconnection and Internet of Things technologies build a technology-based factory to establish a benchmark production base in the mining machinery industry, and improve the level of equipment manufacturing. In addition, Xinhai Mining also has capabilities of complete equipment procurement , which can purchase equipment and materials needed for mine construction for customers, reduce procurement costs and improve procurement efficiency.
03

Installation, Commissioning and Delivery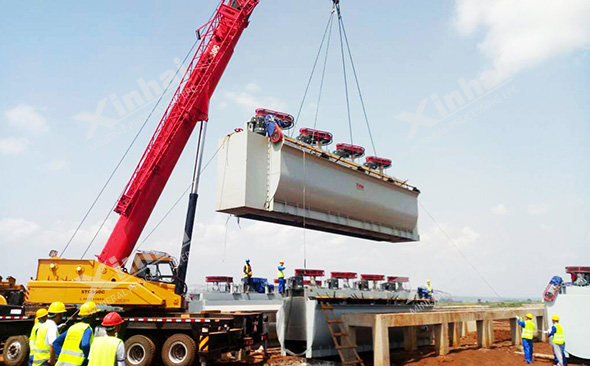 (On-site Installation and Commissioning of Project)
During the installation, commissioning and delivery process, Xinhai Mining has established a complete packaging and shipping system to ensure that the mineral processing equipment arrives at the processing plant safely. All equipment packaging designs take into account handling, disassembly, transfer and on-site installation and use, and are classified and packaged after computer simulation processing. At the same time, the installation and commissioning department and technical training team of Xinhai Mining can provide overseas customers with on-site project installation and technical operation training for workers, so as to ensure that each project reaches the standard and production capacity and meets the needs of customers.
04

Mine Management and Operations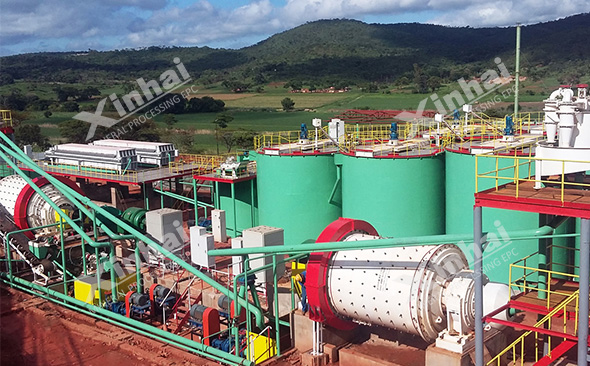 (Gold Mine Project Management and Operation)
Xinhai Mining can provide integrated contracting services for mining engineering, civil engineering, tailings pond construction and daily mine operation management for the entire project. Regarding the construction of intelligent mines, Xinhai adheres to the "people-oriented" development concept and implements intensive land design to construct a green, safe, intelligent and efficient mineral processing plant for mine.