Xinhai Mining Attended Exhibition of DRC Mining Week 2023
2023-06-20 XinHai Views (126)
If you want to know more information, like quotation, products, solutions, etc., please contact us online.
From June 14th to 16th, the 2023 17th DRC Mining Week will be held in Lubumbashi. It is a professional industry exhibition in the African mining industry. Xinhai Mining took participate in the exhibition with "Turnkey Service for Mineral Processing Plant (EPC+M+O)". Xinhai Mining had friendly exchanges with exhibitors, demonstrated Xinhai Mining's one-stop dressing plant service concept and construction experience, and gained praise from many customers recognition and praise!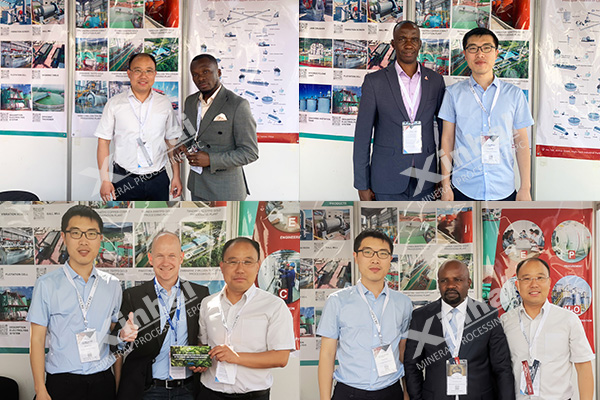 Congo is rich in mineral resources and is one of the most potential mining markets in Africa, occupying an important position in the world's mineral resources. Through this exhibition, Xinhai Mining will deeply understand the needs of local enterprises and customers, further expand the African market of Xinhai Mining, and apply the "Turnkey Service for Mineral Processing Plant (EPC+M+O)" to more African mines. , creating higher mining output value.
Use the table of contents below to navigate through the guide:
01

E-Design and Research

Xinhai Mining provides mineral beneficiation test, mineral processing process, mineral processing plant scheme design and equipment type selection design for each mine. Xinhai Mining has a high-end mineral processing test center and design center. The mineral processing test center involves more than 70 kinds of ore service fields, and adopts innovative thinking to customize test plans for each mine. The mineral processing design center supports 3D model dressing plants and 720-degree VR panoramas Concentrator, allowing customers to visit the site of the concentrator.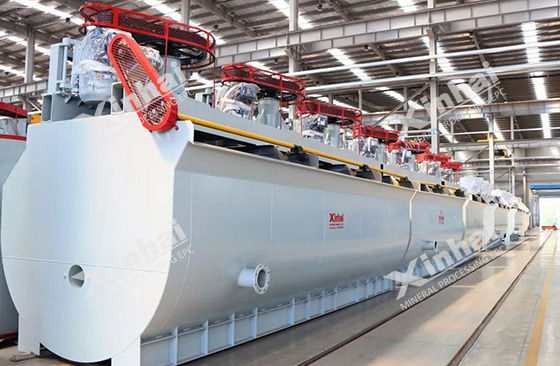 02

P-Complete Set of Equipment Manufacturing and Procurement

Xinhai Mining has two major production plants, which can produce more than 1,000 kinds of equipment for mining, dressing and smelting. The design institute has carried out technical transformation for more than 80% of common mining equipment, and constantly strives for excellence in equipment research and development to increase production capacity. In addition, Xinhai Mining also has complete equipment procurement capabilities, which can purchase equipment and materials needed for mine construction for customers, reduce procurement costs and improve procurement efficiency.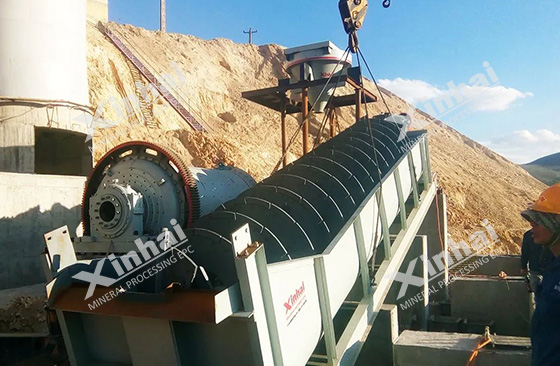 03

C - Commissioning and Delivery

For overseas projects, Xinhai Mining has established a complete packaging and shipping system, which can ensure that the mineral processing equipment arrives at the processing plant safely. All equipment packaging designs take into account handling, disassembly, transshipment and on-site installation, and are sorted and packaged after computer simulation. At the same time, the installation and commissioning department and technical training team of Xinhai Mining can provide overseas customers with on-site project installation and technical operation training for workers, so as to ensure that each project can reach the standard and production smoothly and meet the needs of customers.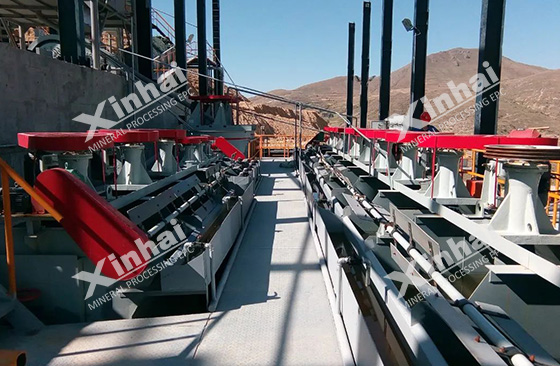 04

M+O Mine Management and Operation

Xinhai Mining can provide construction, operation and management services for the entire project according to the specific needs of customers in overseas markets, and realize integrated services such as mining engineering, civil engineering, tailings pond construction and mine daily operation management, and improve economic benefits for customers as much as possible.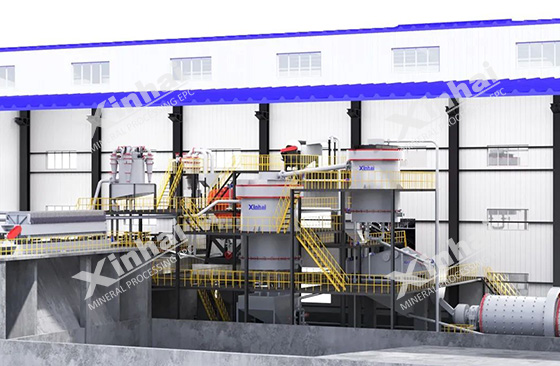 In recent years, Congo's gold mineral resources have recovered, and mine production has increased significantly. Xinhai Mining has always attached great importance to the development of mineral resources in Africa. As the proposer and practitioner of "Turnkey Service for Mineral Processing Plant (EPC+M+O)", Xinhai Mining will continue to adhere to the strategy of "market internationalization", adhering to the service concept of "Optimal Solutions for Your Mine", we provide each customer with customized mining solutions to help the prosperity and development of the African mining industry!