Hot News! Xinhai Mining Takes Part In Smart Mines&Intelligent Equipment Summit Forum
2023-04-12 XinHai Views (179)
If you want to know more information, like quotation, products, solutions, etc., please contact us online.
From April 9th to 11th, the 2023 Second Smart Mine & Intelligent Equipment Summit Forum was successfully held in Ganzhou, Jiangxi Province. The conference focuses on the field of smart mine construction, aiming to upgrade intelligent equipment and build a smart mine. Xinhai Mining was invited to attend the conference with "Turn-key Solution for Mineral Processing Plant (EPC+M+O)", delivered the keynote speech of "green and intelligent mine design experience sharing of concentrator", and shared the technical achievements and experience of Xinhai Mine in smart mine and intelligent equipment with the mining colleagues present!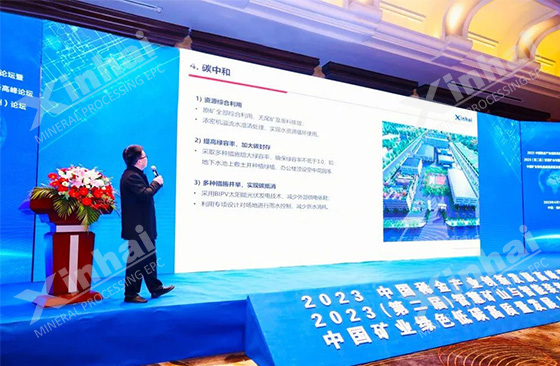 (Vice General Manager Mr. Ding Hui is delivering the speech)
The development direction of intelligent mine is driven by the innovation of technology, data and production mode, trying to improve the efficiency of mining enterprise users and empower the improvement of the technological level of the industry. Xinhai Mining provides "Turn-key Solution for Mineral Processing Plant (EPC+M+O)" support to provide customers with one-stop overall solution for smart mines. In the process of concentrator construction, we adhere to the forward-looking vision, open thinking for mine design, to achieve sustainable development!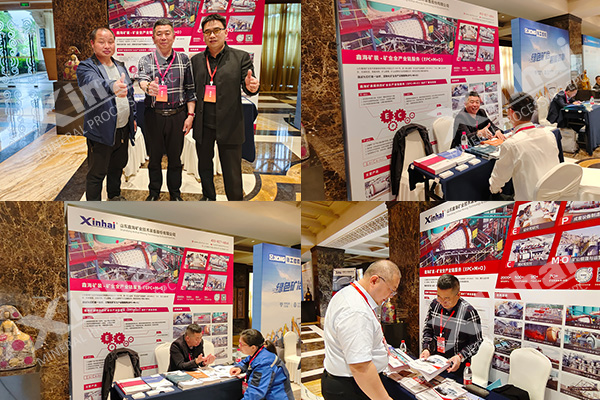 (Exhibition site)
Use the table of contents below to navigate through the guide:
01

Comprehensive utilization of minerals

Xinhai Mining is equipped with mine beneficiation research institute. Ore samples are collected according to the specific ore type and mining scale. Use innovative thinking to develop the comprehensive mineral recovery technology scheme, conduct repeated mineral processing test and technical discussion, compare the mineral recovery effect, and determine a better process. Comprehensive utilization of minerals for the project is to achieve energy saving emissions and environment protection.
02

Intelligent factory area construction

1. Advanced detection instruments and various control algorithms are adopted to realize the automatic control of the whole process of mineral processing. In terms of intelligent management and control, the statistics and online management of measurement, hydropower, energy, consumables and storage materials are realized.

2. Concentrate automatic packaging, transfer, three-dimensional warehouse access, reduce the land occupied area. The whole process of automatic unmanned operation can realize seamless data docking with the enterprise ERP system.

3. Automatic quantitative loading and dispatching management of freight vehicles. Automatic loading of silo materials, automatic vehicle identification, scheduling and operation, and improve the efficiency of vehicle delivery.

4. Using the Internet of Things technology, the data of local factories is transmitted to the group headquarters. Build a proprietary cloud platform and storage, build a big data center for enterprises, and provide data support for management and research and development.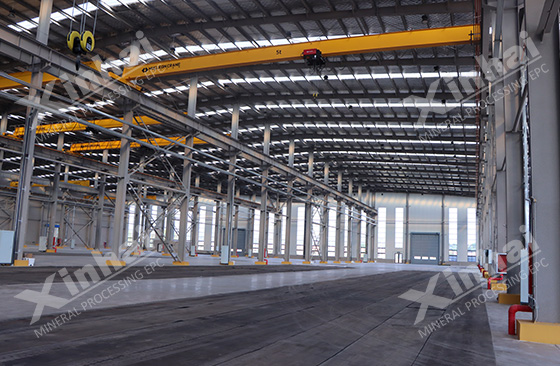 03

High-standard environmental protection design

1. Through reasonable dust removal design, the waste gas, water and residue should take corresponding measures.

2. The application of noise reduction of advanced equipment, production equipment with muffler, factory green sound insulation barrier and other noise reduction measures for noise treatment.

3. A centralized treatment system for mineral processing industrial wastewater shall be set up to recycle, centralized treatment and storage to realize comprehensive utilization of water resources.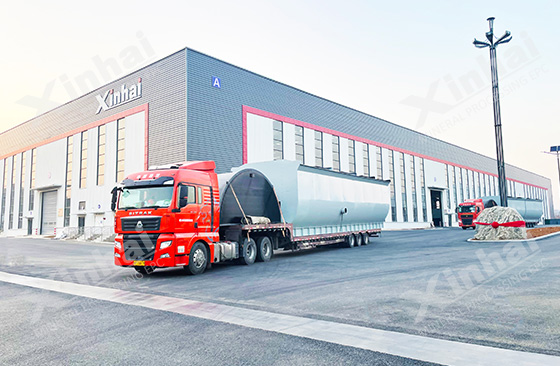 04

Carbon neutralizing carbon offset

1. Various measures should be taken to increase and ensure the green capacity rate, apply soil on the underground water pool and plant green plants, and set up hanging gardens on the roof of office buildings.

2. The BIPV solar photovoltaic power generation technology is adopted to reduce the external power supply dependence.

3. Various measures should be taken to control the site with special design for rainwater and reduce the consumption of new water to achieve carbon neutrality and carbon offset.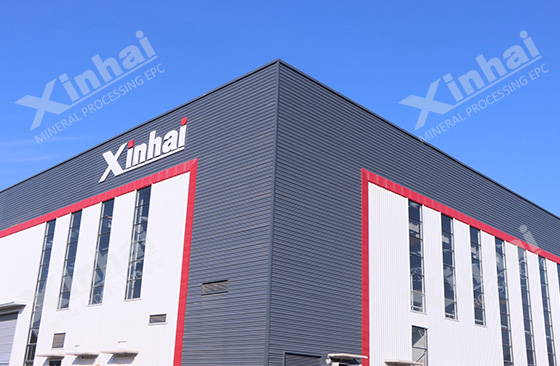 With the development of digital economy, modern information technologies such as big data, artificial intelligence, cloud computing, mobile Internet have been continuously applied to mine construction, traditional mining industry has also been developing in the direction of green, safe, intelligent and efficient. For the future mine development, Xinhai Mining believes that it should use forward-looking and innovative thinking, adhere to the "people-oriented" development concept, implement intensive land design, through high standard environmental protection design, safety design, intelligent selection plant design. Various measures such as innovative recovery technology and comprehensive mineral recovery will be taken to reduce carbon emissions and achieve green and sustainable development of modern mines.