Cross-cultural Cooperation Reflects Xinhai "Hard Power"
2018-01-08 XinHai Views (702)
If you want to know more information, like quotation, products, solutions, etc., please contact us online.
With the implementation of "One Belt And One Road" strategy, Chinese enterprises speed up the "going abroad" pace again, so cross-cultural cooperation turns into an overwhelming trend. At the same time, some conflicts will be caused inevitably by differences in language, law, humanistic environment, ethnic culture, regional culture and enterprise culture.
Xinhai is dedicated to "mineral processing EPC service" for more than 20 years, whose projects are spread across more than 70 countries and regions in the world. Long project construction and operation cycle is the biggest feature of mineral processing EPC plant generally, which means that Xinhai staffs are required long times' collaboration to work with partners who have different religious beliefs, customs, thinking way and communication method. In another word, Xinhai has experienced 20 years of intercultural cooperation and has overcome various difficulties then accumulated a lot of experience.
Malaysia CNMC CIP project is a typical cross-cultural cooperation project among various cases. On May 18, 2017, Xinhai reached assignment with Malaysian customers, and the first batch of gold carbon was obtained on November 18, 2017. The whole process just spent 6 months, involving Chines, Malaysian, Malaysian Chinese, Bengalese more than 200 people. Xinhai successfully completed this project with its excellent technical ability and opening multiple thought.
Optimal Ore Beneficiation Experiment and Process
After communicating with customers, Xinhai learned that customers didn't carry out engineering exploration in the early stage, so customers could not provide the seismic grade of factory buildings. Then, Xinhai personnel finished the vetting exercise of regional seismic grade by site inspection, ore sampling test, data inspection and summary. Finally, Xinhai technical experts researched project site, determined the layout and made optimal mineral processing EPC solution.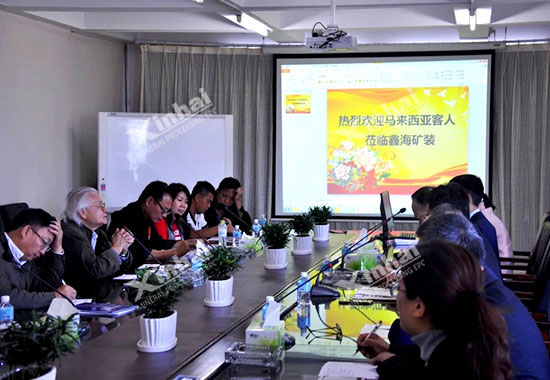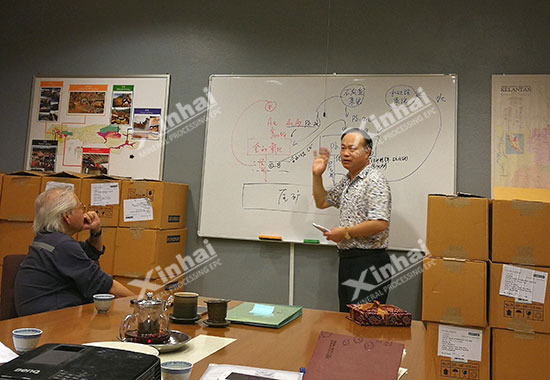 Civil Construction and Equipment Installation
It is no longer a conundrum for Chinese equipment manufacturing industry to provide sophisticated equipment with advanced level and supporting ability. However, civil construction and equipment installation still met many challenges in the cross-regional and cross-cultural project cooperation process, especially under extreme environment and weather. Therefore, strict control ability and communication skills were required among all aspects of mineral processing EPC, such as schedule management, personnel allocation, technical support, supply and transportation, etc.
In the process of civil construction, there were some differences between Xinhai and contractor in the issue of construction period and steel structure quality, so Xinhai actively communicated with contractors, then determined the complete construction scheme after repeated confirmation. Both sides understand the drawing in different ways, so Xinhai staffs answered every question for many times, then adjusted the drawing according to site condition.
This project involved tripartite interests in the civil construction process, so differences opinions were inevitable. But cooperation was still the main melody. Tacit understanding that formed after many times of mutual adaptation promoted cooperation instead.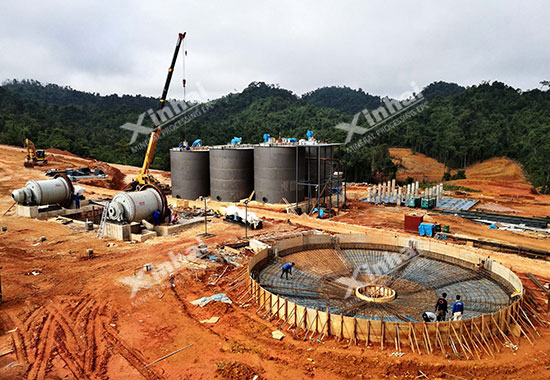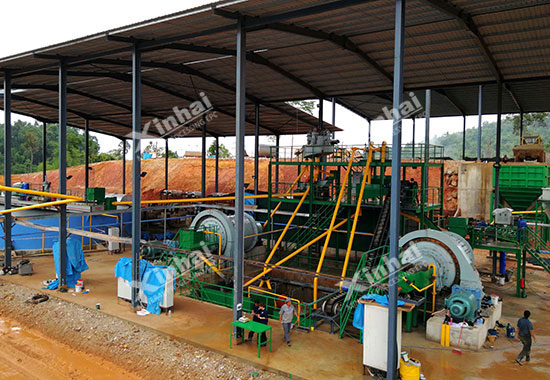 Equipment Commissioning and Worker Training
The purpose of equipment commissioning is to find out potential problems during the equipment transformation, thus eliminate potential failure and minimize the operating risk. Relying on more than 20 years of mineral processing experience, Xinhai installation and commissioning team provided professional maintenance and training services to customers. The actual production capacity and recovery rate greatly exceeded design indexes.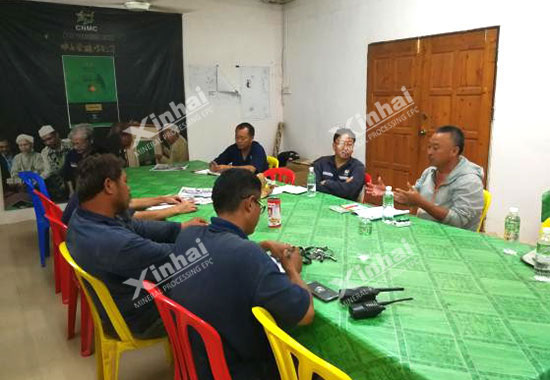 Malaysia CNMC gold CIP project was the first gold project who used CIP process in Kelantan. The project only took six months from mine design, equipment manufacturing, site construction to installation & commissioning, standard reached. The design capacity was 600t/d, and the actual processing capacity reached 700t/d. Besides, the expecting comprehensive recovery rate was 93%, and the actual recovery rate was up to 95%. The internationally renowned magazine "Mining Magazine" reported on this project, and fully affirmed Xinhai mineral processing EPC service.